TNA, re-invigorated by a US TV deal, is hitting these shores in January (tickets are available here). Fans will once again be treated to top wrestling, taped for TV. Traditionally, the company has excelled at utilising British talent in their UK events and we hope this year will be no different. Fans purchasing the TNA VIP experience will get the opportunity to meet with TNA's creative team. As regulars on the British independent circuit and fantasy bookers, we thought we would propose our top 5 dream matches for the forthcoming tour to see whether we might cut the mustard with TNA's finest. We can only hope that TNA executives are avid readers of the Royal Ramblings column....!
5) Drew Galloway & Jack Jester vs Grado & Noam Dar
TNA made the right decision when they hired Drew Galloway. A top talent the world over, Galloway has proved himself championship material in many US promotions and until recently here in the UK for ICW. Insane Championship Wrestling gave birth to Galloway, to erstwhile TNAer Grado and to British Boot Camp finalist Noam Dar. A huge hit in Britain, ICW now tours twice a year, has had its own BBC documentary and is soon to release its own game. With Galloway having just dropped the ICW title to Grado it might be a good nod to the UK indy scene if TNA organised an ICW influenced bout using the talent it has already engaged. Galloway and Jester, already a team in ICW with a solid back story could face Galloways nemesis Grado and his true life best friend and super-talented ICW mainstay Dar. Failing that what about an ICW invasion! Galloway and Grado vs Jester and Dar. Any which way, these four men will be great together. It works for everyone, so why not do it?
4) Big Damo & Nikki Storm vs Rockstar Spud & Gail Kim
Drawing further on the ICW roster, we thought this might be interesting. Spud has recently been announced as the first ever pro-wrestling ambassador for the Starlight Children's Foundation which grants wishes for seriously and terminally ill children and provides entertainment in hospitals and hospices across the UK (read more about his touching meeting with Reegon here). Together with Gail Kim, he appeared at the recent Showmaster's comic-con in Newcastle. So there is some useful background material. Storm (another boot-camp alumnus) and Damo both worked GFW's most recent UK event and so perhaps some lingering ill-will from the invasion could spill over into this match. The beast vs the underdog would work well but an inter-gender tag match is a winner we think.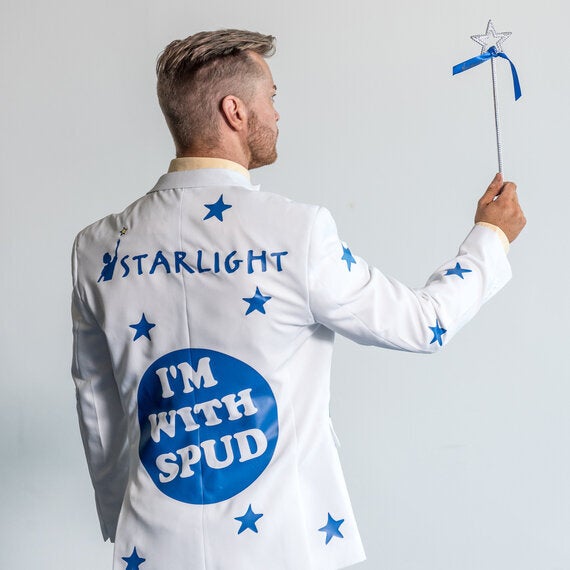 Above: Rockstar Spud, Photo by Oli Sandler
3) The London Riots vs The Wolves
The Riots are one of the most exciting teams on the UK circuit. Regulars for IPW, Southside, Progress and many, many more. As they explained when we met them, the work they are getting is enabling them to make wrestling a full time career and given they always deliver, Rob and James are being booked against top talent from across the globe. The Riots have faced the Wolves once before, at an IPW event, and it was a fantastic match-up. A re-match between the powerful Riots and the agile Wolves would definitely make for great viewing.
2) Will Ospreay vs Mark Andrews
PWG BOLA, Southside, Progress. Not once but every single time these two men step into the ring, it is magic. Faster than lucha, grittier than RoH, the matches these men put on are too good not to be seen by a wider audience. Book it, book it now.
1) Jimmy Havoc vs Bram vs Abyss
There is a reason Jimmy Havoc is booked all over the UK. Progress, RevPro, ICW, IPW, Southside, WWL, PCW, FPW... the list goes on and on. This man is a big draw and rightly so. Jimmy Havoc is edgy, evil and reminds you of all the reasons you fell in love with wrestling in the first place - the characters. As our recent interview with him proves, he is unashamedly driven and he's heading right to the top. A Monsters Ball with Bram and Abyss? A lightube deathmatch? Come on TNA - it has all the hallmarks of ECW at its best (and we know Borash is a big ECW fan!). Book it. Good for you, good for the talent but best of all, good for the fans.
Let us know your thoughts - and don't forget to get your tickets for the tour! Details below..