They came, they saw and they tore the house down. Last week, TNA wowed a big London crowd as they hit the UK for their annual 'Maximum Impact' tour.
Given entertainment is TNA's business, the company was determined to demonstrate its credentials. A pre-show VIP experience saw fans meet with TNA head honcho Dixie Carter and with the company's creative team to put their views across. Speaking to Dixie later the same evening, it was clear that she had really listened to the fans and was going to carefully consider their opinions going forward. In addition, a larger group of fans were fortunate enough to have the opportunity to attend a meet-and-greet with amongst others, TNA Stars Drew Galloway, Matt Hardy and Eli Drake.
There were other events on too. A number of celebrities were on hand for the show. Jonny Vegas, Member of Parliament James Cleverly and England Rugby star Alex Corbisiero amongst those coming to enjoy the wrestling. These VIPs mixed with the wonderful Starlight Children's Foundation's own VIPs - the children it works to support - in a pre-show event at which there were appearances from Bobby Lashley, the Wolves and Starlight's ambassador TNA's own Rockstar Spud.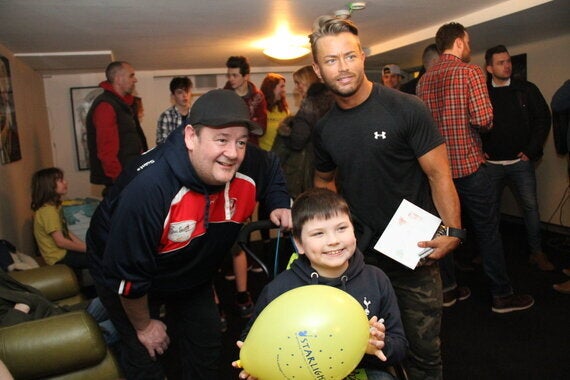 It wasn't just the deserving or the VIP's that were afforded added value though. Chasing Cadence, the band that provides the theme to TNA's weekly Xplosion programme performed a short set in the foyer together with special guest, TNA high-flyer Mandrews. If that weren't enough, we even had an appearance from Grado, sorry, a mysterious masked wrestler Odarg who cut a promo amongst the fans!
Already entertained, the audience filed into the arena where an ominous six-sided steel cage stood, the focal point for the first-ever UK filming of TNA's Lethal Lockdown Pay-Per-View event.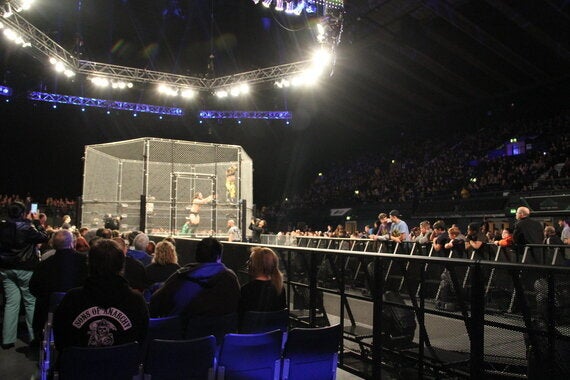 The evening proper began with the ever-brilliant and energetic Jeremy Borash hyping the crowd and giving us some background to TNA's most recent happenings. Soon after, the action began. Of course, TNA pre-tape their shows and whilst spoilers are available online we won't be adding to them but rather will recount some of the highlights of what was a great night.
The opening bout saw the newly re-united Beer Money (read our recent interview with them here) facing off against their latest rivals Eric Young and Bram. Storm made a superb entrance (you'll have to watch to see what it was) and the match saw two-on-ones, near falls and a number of great spots. Between these four men, there is some of the greatest talent in the TNA locker room and so it was no surprise that the crowd was elevated. These TNA veterans set the bar very high indeed.
Next out we had EC3 and Rockstar Spud (who have some significant history including a magnificent hair vs hair match at Wembley) with Matt Hardy. This was a nice angle which showcased three men who really know how to convey emotion and tell a story. The night was progressing very well indeed.
The next series of matches were well balanced. We had an X-Division match with a phenomenal Jimmy Superfly-esque spot from Tigre Uno, a brutal 'Knockouts' bout with a shocking finish and a brutally serious 'comedy' offering from the aforementioned 'Odarg' and Eli Drake.
The highlight of the evening though was the appearance of the retiring Kurt Angle. The Olympic Hero came out to a stunning ovation and delivered a short promo, setting up his previously announced final ever TNA match with Lashley for the following night.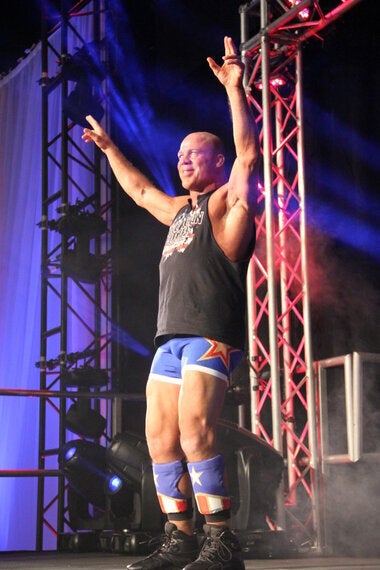 Finally for the first segment, we saw Matt Hardy and EC3 go toe-to-toe for the TNA title. This was another top-notch bout. As one might expect, Hardy had some backup in the form of Tyrus and the finale of this is one you won't want to miss.......
As the lockdown cage was lowered, the ever-classy Dixie Carter came to thank the fans and then introduced creative-team and Smashing Pumpkins star Billy Corgan. This was a nice moment for the live audience and again demonstrated that for TNA, it's all about the fans.
The action soon continued and it was a proud moment for Royal Ramblings. Some of the Brits that we highlighted in our 'Dream Booking' article were on one of the biggest wrestling stages of them all, at Wembley. Will Ospreay and Mandrews showed why they are so well-respected all over the world and although Mandrews looked to be injured towards the end of their match, we're reliably informed he's doing OK.
It was another UK talent on next, in the form of the incomparable Jimmy Havoc. Facing Abyss, this bout was 2/3rds of the dream match we had asked for and didn't disappoint. Abyss's new stable - 'The Decay' - is must-see. Crazzy Steve is better suited to his role in this group and Rosemary a welcome addition. The match was fabulously brutal and will make for great TV. Let's hope for the fan's sake Havoc's TNA career doesn't finish here...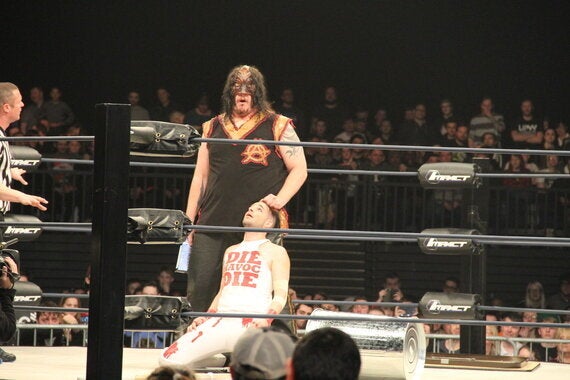 TNA's trajectory on its new network in the US has been upwards and the talents in next match will have undoubtedly played a part in the bounce. Mike Bennett can go in the ring and Drew Galloway is unforgiving. The two of them put on a superb, heartfelt and gritty match. Their contest was emblematic of so many of the others on the card in that the talent involved were absolutely determined to deliver top quality sports entertainment. Workshy they were not.
The penultimate match was a thing of beauty. Eric Young and Damo O'Conner have not worked together before but their chemistry was superb. Young once again proved he can work any style and had no problems handling the giant Damo. The 'Beast of Belfast' meanwhile grabbed the opportunity to showcase his talent and underlined why he's such a top draw on the UK scene.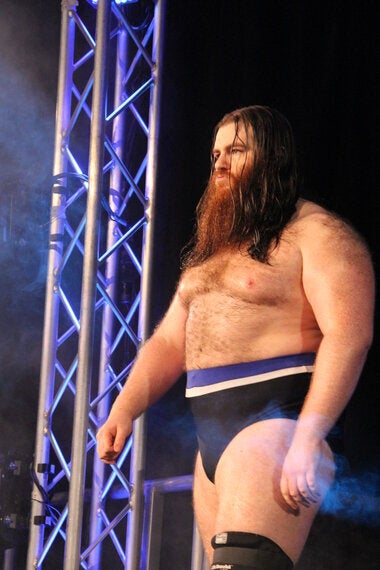 It was a magnificent finish for TNA at Wembley though as the legendary Kurt Angle bid farewell to fans with a quality match against TNA original Bobby Roode. These two men showed how, through a straightforward match, you can engage and enthral fans. The story they told in the ring was brilliant and the post-match celebrations (including some gallons of milk for teetotal Angle) were very touching. Angle will be missed.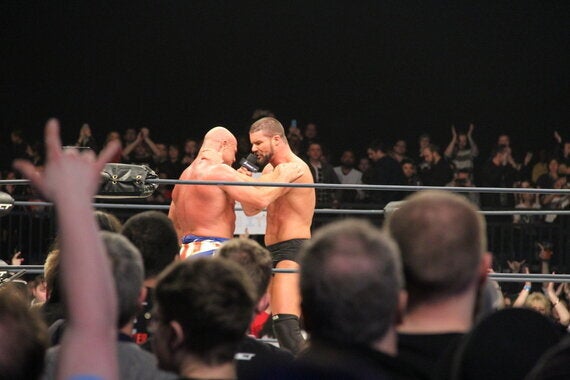 There were still another two Pay-per-view matches to go before TNA were done for the night and so fans were treated to some four hours of entertainment in total - value for money indeed. The shows will air on Challenge TV at 9pm in late February/Early March. Trust us, you won't want to miss them.
Bravo TNA, onwards and upwards. Bring on Maximum Impact 2017...