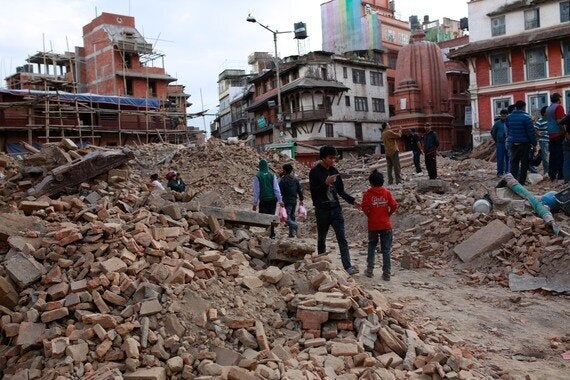 People walk around the historic Durbar Square destroyed by the earthquake on 25 April in Katmandu, the capital of Nepal. Photo: Unicef/2015/Nybo
Since the unprecedented earthquake hit Nepal this weekend, reportedly over 5,000 people have lost their lives and at least three million children are in danger.
This has been the most deadly earthquake in Nepal for more than 80 years. With children accounting for half the country's population, we fear great loss of life and huge disruption to children's lives, as homes and schools were destroyed.
Our colleagues on the ground in Nepal are reporting that the earthquake is like nothing they have ever experienced and describe utter devastation. They report dwindling supplies of water and food, power outages, and downed communication networks. Harrowing images of the dead being lined up in front of hospitals are also emerging from the country and the hospitals themselves are overflowing and running out of medical supplies.
Shelter is the most pressing need with people struggling to find tents and plastic covers to protect themselves from the sun and rain showers during day time and cool air at night. In Gorkha, western Nepal, damage is very severe and it is estimated that 80% of houses have been destroyed.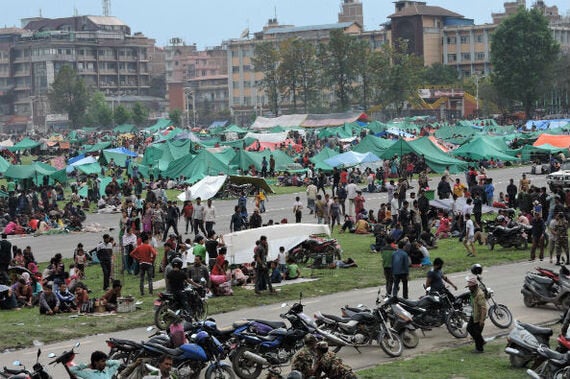 Displaced families gather in an open field following the 7.8 earthquake in Nepal. Photo: Unicef/2015/Joshi
Unicef is mobilising staff and emergency supplies to meet the urgent humanitarian needs of children affected by the earthquake, focusing on water and sanitation, nutrition, education and child protection.
We have supplies in place already in Nepal for children and families, including water purification tablets, hygiene kits, tarpaulins and nutrition supplies. We are also currently preparing two cargo flights with a combined 120 tonnes of humanitarian supplies including medical and hospital supplies, tents and blankets, for urgent airlift to Kathmandu.
I have seen for myself in past disasters - like when I visited the Philippines after Typhoon Haiyan - what a huge difference Unicef makes on the ground. We are prioritising reaching 1.3million children in the worst affected districts but can only do this with your support and donations which will enable us to provide life-saving supplies to keep more children and families safe in the coming hours, days and weeks.
Unicef has been working in Nepal for over 40 years. Our experience and local knowledge is huge and staff work tirelessly to help the children of Nepal. But we can't do it alone. As little as £5 could help to provide an emergency water kit that will enable a family to collect, store and even purify water. The children of Nepal need our help.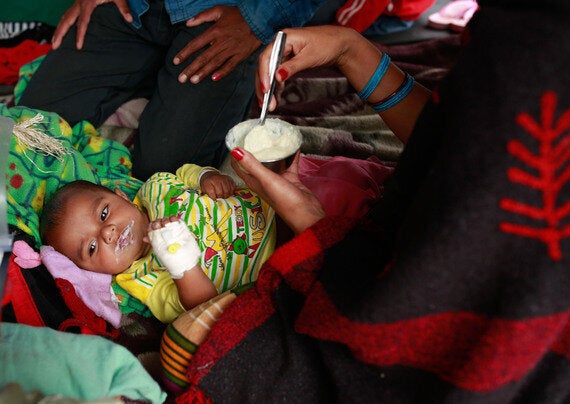 A woman feeds her infant, who was injured during the massive earthquake. Photo: Unicef/2015/Nybo.
There are many ways to donate, either through the Unicef website, by texting NEPAL to 70123, or if you are traveling on an Easyjet flight you can donate your leftover currency and spare change to Unicef's appeal on board through the Change for Good partnership.