Budapest confused me in a way no other city has. I didn't know anything about the place, or the country. Airport arrivals was small and without grandeur and my taxi driver was pleasant enough with a good grasp of English. A thirty-minute journey into the main part of town cost little more than £15 and the first thing I spotted on the corner of the road was Aldi. Across the street was a Tesco Express but otherwise, many of the shops appeared to be either closed or out of business. The city really is in a different kind of Europe.
I spent the day on foot, walked around the Central Train Station, past the sex shows and X-rated signs and headed south towards the Danube. Marble-washed and limestone structures blend drearily into the Hungarian background. There's a melancholy about the city in winter, the weather is brisk but not finger-numbing, just what you want when discovering a new city on foot. There's no rain, sleet or snow, just a persistent wind which feels particularly forceful when crossing the Széchenyi Chain Bridge from Pest to Buda, united (together with Obuda) to become a single city in 1873.
The Chain Bridge is one of the world's great connecting passes, in the company of Tower Bridge, the Golden Gate Bridge, Chapel Bridge, Sydney Harbour Bridge and the Rialto. Designed by an English engineer, William Tierney Clark, it was the first permanent bridge across the Danube in Budapest. Today it is a thoroughfare of human and mechanical activity, but at the time of its construction in 1849, was regarded as one of the modern world's engineering wonders.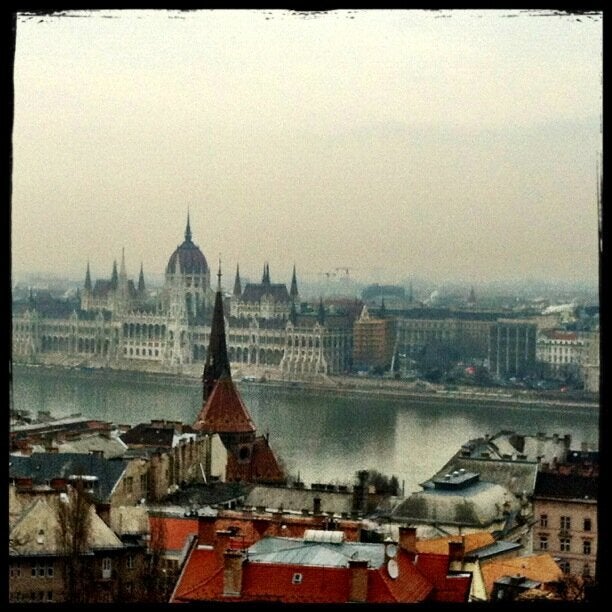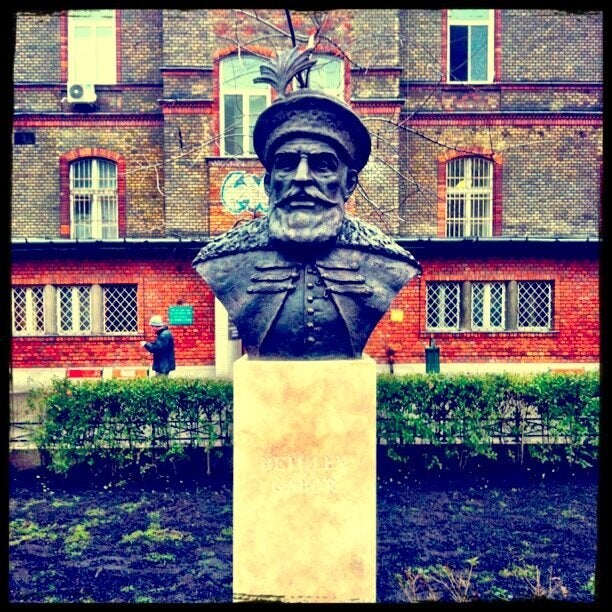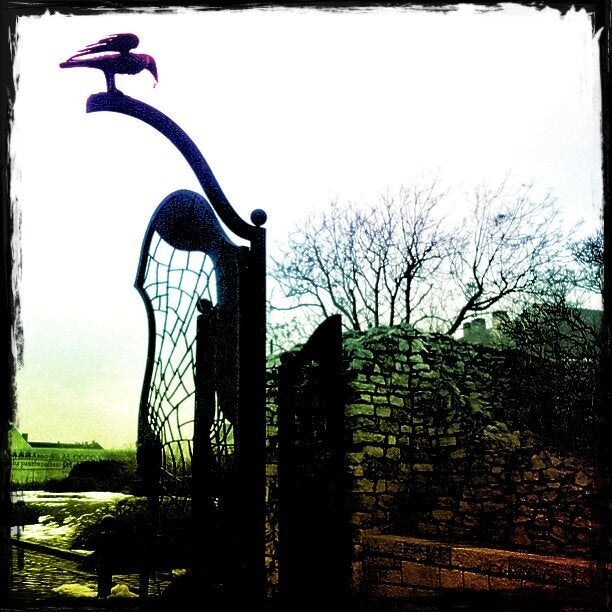 Leaving Pest and crossing the bridge to Buda, I notice the stark difference in architecture and shape. Along the river is a zig-zagging staircase leading up the Buda Hills to a statue of St. Gellant. Further along you can see the castle behind its fort, and the Hilton Hotel. Most of the recognised buildings are churches, castles and government properties, all pointy and high like a child building with LEGO. Nothing more so than the Hungarian Parliament Building, inspired in design by Westminster. There is a terrific sense of Old Europe and something ornamental about the architecture.
Budapest does not live in its nostalgia but neither can it focus too far ahead. The city is from a time before, ever so slowly awakening. Its expectations are scuppered by its economy. Tourism is one of Budapest's largest incomes, but not Hungary's. Do you know the name of Hungary's second city? Do people seek out Hungarian locations for romantic weekend breaks, to watch the rugby or tell their neighbours, "Yes, I've been to Szeged" (the other city in Hungry).
Food, drink and accommodation is cheap so tourism that does plonk itself in the city does not build up to that much revenue. It all helps, but you can buy a decent goulash soup for £2.00 and a large beer for £1.80. Budapest is the Wetherspoons of Europe and if they're not careful, then they'll soon be Prague.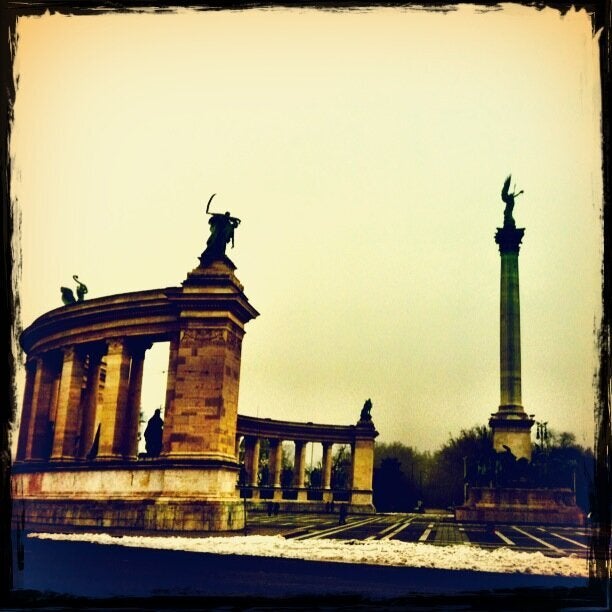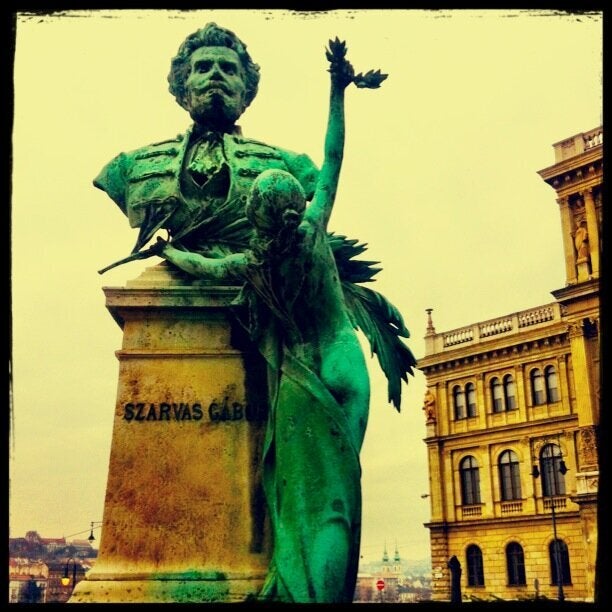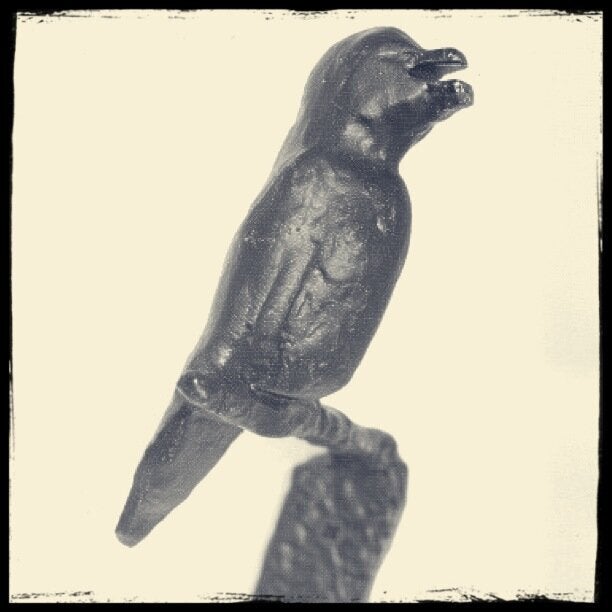 The city really is alive at night. Buildings reveal themselves, coated in light. Hotels, restaurants and bridges twinkle from the glow of artificial light along the Danube, and the evenings open up an entirely different city.
Signs of the past are evident in ruined and abandoned buildings. Huge structures sit silent, untouched for years. They're too expensive to refurbish or teardown, so are left for the pigeons. Shoot-off alleys show examples of Baroque and Neo-Classical architecture, but many of these are also sadly falling into disrepair. If you look above the Burger Kings and Starbucks, you can still see the first and second floor exteriors of these buildings and their once illustrious pasts, only to be "re-vitalised" by global burger and coffee companies. But who else is going to invest?
When asking for suggestions, most people recommended the baths and spas. The baths date back to 1550 when the Turks brought them to Hungary, capitalising on the amount of natural water sources. The fluoride and metabolic acid, along with calcium, magnesium, hydro-carbonate, sodium and sulphate, in the waters, are said to heel degenerative joints and cure gastric and kidney illnesses.
During a frosty winter's morning at the Széchenyi Baths, behind Hősök tere (Heroes' Square), I step outside into the grey mist and down the cold stone steps to a heated whirlpool. It's full of floaters and sleepers, somehow managing to keep their heads above water, and layabouts ranging from the saggy-skinned elderly to the swollen and blotched.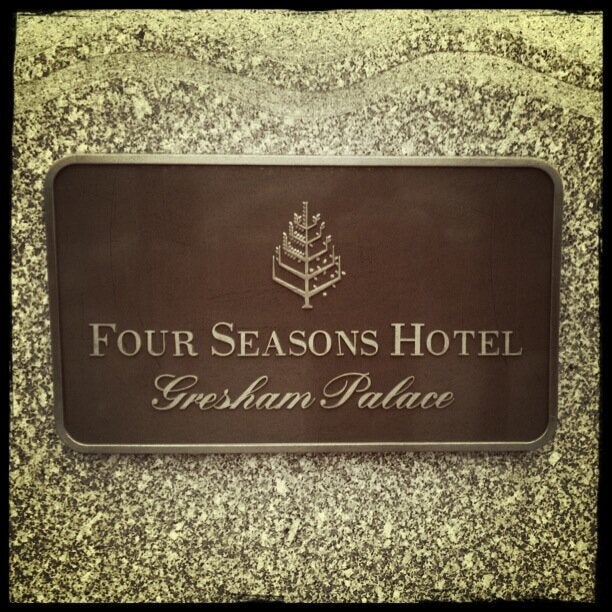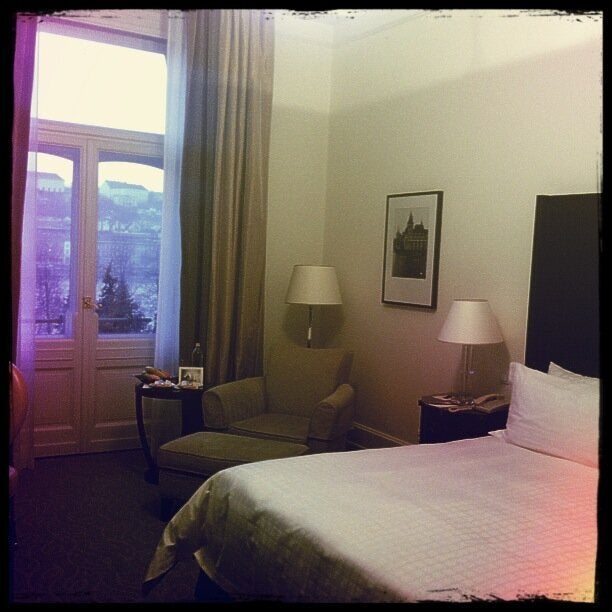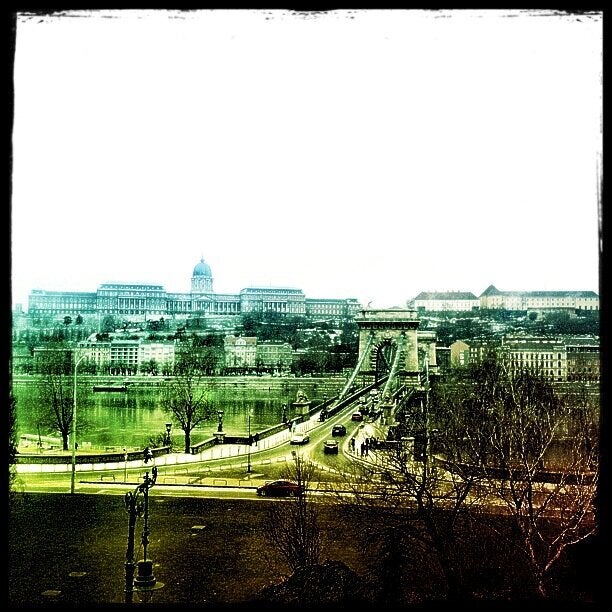 My first undertaking however, was to eat. Food is the best way to discover a country, but nothing filled me with excitement. I can eat, drink and have a bath at home. But it was better than I'd expected. On street corners there are men wrapped in layers wearing pokey gloves and stirring barrels of hot chestnuts and I found these small wooden kiosks from which women sold pastries, bread and sponges filled with fresh cream.
The highlight meal was at Kőleves on Kazinczy Street. The food was rustic with the use of goose leg confit, beef and root vegetable stew, blue cheese risotto and lamb shoulder with chestnuts. I stumbled on it entirely by accident and was so impressed that I returned for lunch two days later and had an excellent matzo ball soup with shredded goose pieces and vegetables, for 750 Ft (about £2.20).
Goose is a huge commodity here, stretched to its limit. I mean that literally, foie gras appears to be in high demand, listed on several restaurant menus I saw and piled high in pâté outlets within the Great Market Hall. A very good goose liver parfait with dried plum, walnut and raisin bread is served at the art'otel, by Park Plaza.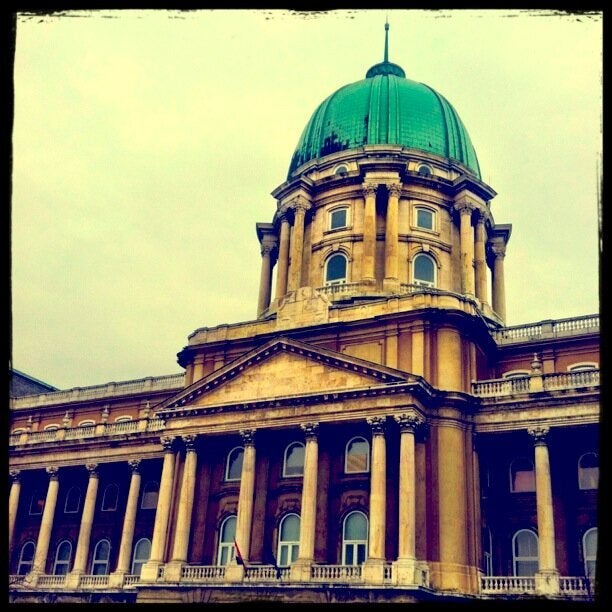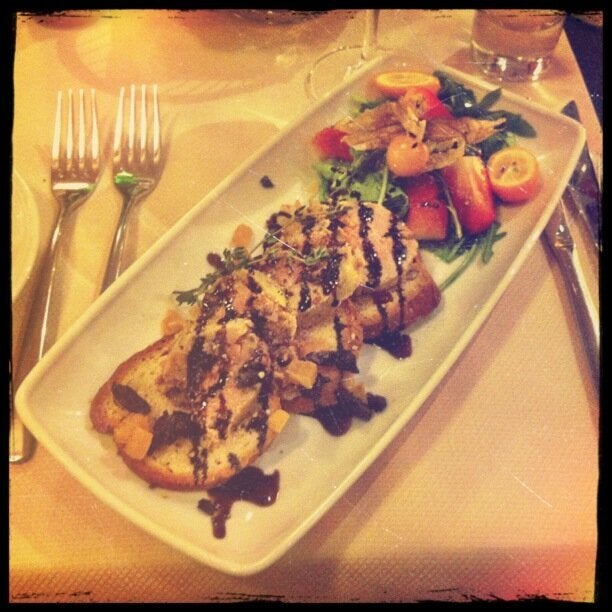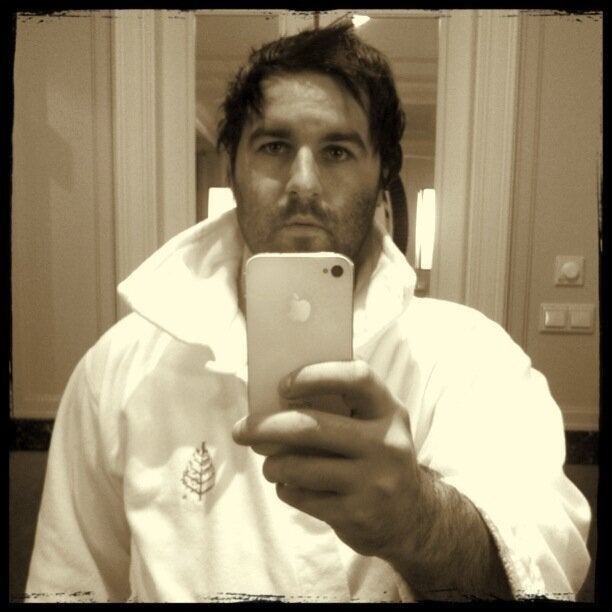 The hotel worked with American artist Donald Sultan to create a collection of work that showcases the artist and offers a feeling of "comfort, cohesion and connection with guests". The project includes art in each room, along with a randomly placed small, black statuette bird on the wall. Art is present in the lobby and restaurant, however misguided selections have been made around the tables and chairs of the restaurant and framed smoke rings and a fading domino carpet do little to brighten an already small and dim restaurant, which in truth is a poor extension of the lobby. Redeeming factors are a fiery-spiced goulash and spectacular views of the Parliament Building at night.
Across the Danube, the Belvaros district in Pest is home to many of the other leading international hotels, including Gresham Palace - a Four Seasons Hotel. The Art Nouveau building was commissioned by the London-based Gresham Life Assurance Company and is one the most ornate and best-run hotels I've stayed in. The Four Seasons brand is expensive to share, but they do what they do very well indeed. The combination of comfort and elegance offer an impression of what it must have been like in the heyday of the city within the mix of Renaissance and the Baroque.
Slowly but surely, Budapest is moving towards the light again.