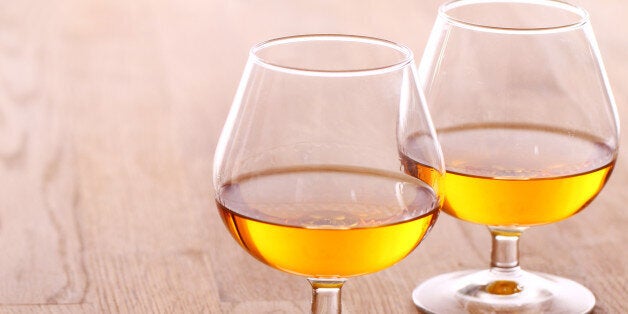 You may wonder whether one drink is so significant that it requires a whole day to celebrate. Yet, that's just what is happening this weekend. In fact, the calls are so strong that there have even been mentions in the Scottish Parliament that it should become a national bank holiday. People may perceive it to be a marketing gimmick, but if you understand the heritage and significance then you will understand that this is no ordinary drink.
World Whisky Day is running for its second consecutive year and all across the world, thousands of people are expected to attend hundreds of events from Columbia to Canada and all the way to China. And whatever you name: Aberlour, Balvenie or Cragganmore, you can guarantee that someone will be enjoying a dram or two of the stuff.
I am fortunate to have worked within the industry for 25 years. It has given me the opportunity to travel all across the globe and see what everyone else thinks of what Scotland considers to be its own drink.
In the emerging markets of Brazil, China and Russia, certainly not what we would traditionally deem to be whisky drinking markets, the rise of the middle classes is seeing more and more turn to whisky as their drink of choice. The reason? Whisky has long been perceived to be a drink of the aspiring classes and with its rich and pure heritage, it is becoming far more desirable than the likes of brandy and fine wine.
Today, it is possible to go to shops that specialise exclusively in whisky. In fact, on a recent visit to one in central London, the owner told me that most of his customers were from overseas: Americans with a Celtic ancestry, Nigerians on business trips and Saudis on holiday in the capital. All apparently couldn't get enough of the liquid gold. All were happy to pay good money too.
A drink made up of three ingredients, water, barley and yeast, matured in the glens of Scotland and distilled for a minimum of three years. The malts and blends of Speyside, Highland and Campbeltown are becoming part of the drinks cabinet in Johannesburg to Jakarta.
With just over 100 distilleries in Scotland and demand growing, savvy whisky connoisseurs are becoming investors too. Rare bottles, particularly from the so-called 'silent' stills of Scotland are much sought after. Many of the top bottles are appreciating in price too and at rates that are more desirable than your average ISA.
I helped sell a 64-year-old Trinitas from The Dalmore in 2010 for £100,000 and in 2011 The Dalmore Sinclair was bought in Singapore Changi Airport for a cool £135,000. I'm told that the buyer went on to drink it there and then.
And that's possibly why the drink is celebrated globally. Back in Scotland, we are seeing something that embodies our own history and culture being desired all across the world. It doesn't matter where you go; you are more than likely to find someone who enjoys a glass, even if they struggle to pronounce Bunnahabhain!
Here's to World Whisky Day.