Enjoy your summer break and shape up at the same time.
It's that wonderful holiday time of year again, you've waited ages for your much-deserved rest so the last thing you want is to start to feel guilty about taking a break from your exercise programme and the effect this will have on your figure and fitness level. Whilst a couple of weeks out of the usual routine may not have a significantly detrimental impact, the lack of activity (combined with increased food and alcohol consumption) can drain your motivation, making it difficult to get back into the exercise habit when you return.
Fear not, I'm here to help keep your fitness on track, ensuring you have a fun-filled, activity-packed holiday that will put a smile on your face and move you closer to your fitness goals. Making the most of your holiday requires a little extra thought, so here's my blueprint for fun in the sun.
Ring to check out facilities available at your destination. Does the hotel have a gym, offer yoga classes, volleyball or water sports? The brochures don't always tell you. Pack your trainers, resistance bands for upper-body conditioning and a skipping rope. Check out YouTube for mini routines.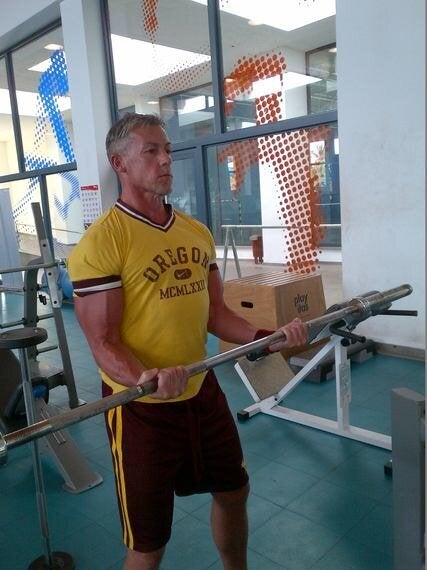 Drink lots of water during and after the flight, and eat plenty of fresh fruit to re-hydrate and boost your vitamin levels. Rest if that's what your body is telling you, it can take up to three days for your circadian rhythms to catch up, so spend time stretching and meditating to help your body adjust to the time changes.
Altitude, heat and jet lag can all quickly dampen any initial enthusiasm you had for working out on holiday. Ease into any activity to give your body time to adjust to the change of environment. Get up early to miss the heat, or swim rather than run at midday.
Heading off on foot or by bike is one of the best ways to see the local sites and maintain fitness levels. Seek out hills and mountains for lower-body blasting, but don't forget to take water in your backpack.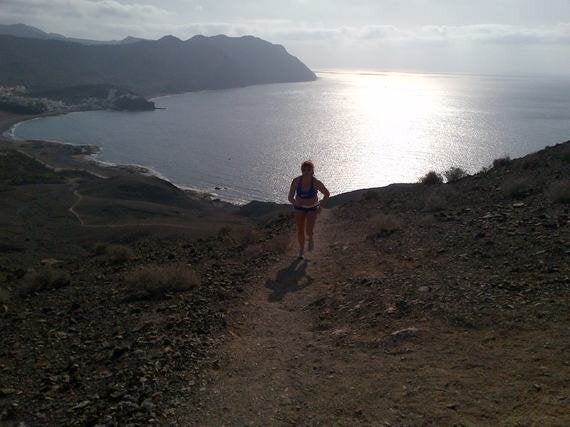 By day 3, you're starting to relax, so it's okay to think about a full work out again. Running or powerwalking on the sand is a good option for cardiovascular fitness and lower-body toning, as is swimming and cycling. In addition, windsurfing and water-skiing will give good upper body sculpting results.
Stretching before breakfast on your balcony, shadow boxing moves borrowed from your to hone shoulders and a few sets of ab exercises in the evening while you kill time before going out will all add up to positive benefits.
Take a sightseeing bus tour Hire a bike and see the really interesting bits (473 calories)
Dip in the pool to cool down Tread water vigorously for a while (423 calories)
Watch the waves crashing the shore Learn to water-ski (362 calories)
Order another cocktail by the pool Thrash out a few lengths front crawl (483 calories)
Have an early night Dance until dawn (332 calories)
See how easy it is to burn calories without even trying?!
It might take about a week before you're able to perform your pre-holiday programme with ease and efficiency, but you'll be amazed at how enjoyable returning to the gym can be. Not only will your body ease back into the routine without much hassle but the break will have done your muscles and motivation wonders.