As a blogger I am really lucky to say that I get to attend lots of body positive events that always leave me coming away with a smile! One of the nicest things about attending such events is hanging out with likeminded people and catching up with all of my friends. Bloggers tend to be spread out across the country, so I don't get to hang out with blogger friends all that often. When there is an event arranged, everyone makes the effort to come and it is genuinely heart-warming to spend time with everyone. However, there's ways to get so much more out if events and it takes minimal effort.
Networking and Discovering
Even if you're not a blogger, it doesn't hurt to network with brands. Often at events like this, you'll get to discover brand you haven't heard of before, which can only be a good thing - although my bank balance often disagrees! You can sign up to mailing lists, make yourself known and make friends with friends - after all, who doesn't like a cheeky preview of a new range every now and then.
The Freebies
I love coming home with a goodie bag and going through what is there. Often they have the odd sample size product in them, so you get to try something new without breaking the bank. I have tried so many new face creams and perfumes for free this way! Often you'll get cards with discount codes on and other incentives too, so it's always worth seeing what the bag has to offer!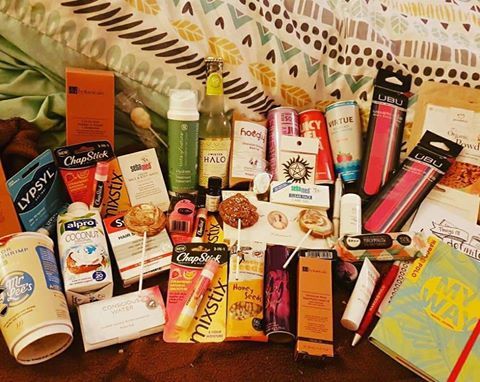 Meeting New People
The great thing about such events is that everyone is there to have a good time and enjoy themselves. I have always found people to be friendly and chatty, which is fantastic - especially if you're planning to attend one on your own. I can promise you that if you do attend one of these events you'll come away with new found friends, people to follow on Instagram and familiar faces to look out for if you decide to attend another in the future.
Self Confidence
One of the best things about attending plus size events is self-confidence. There is something special about being in a room full of plus size women to make you realise you're not alone You get to look around at people all dressed differently, their own unique styles but all looking fantastic! You'll come away with a new energy which is unexplainable but worth experiencing