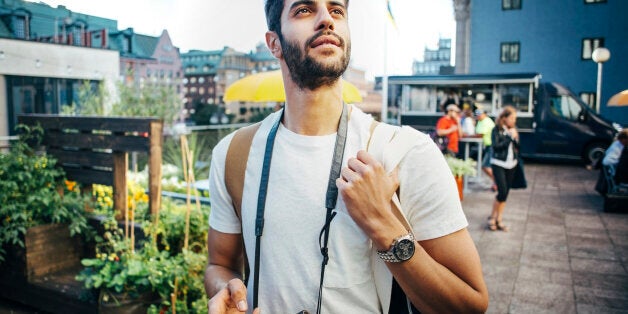 Studying abroad in Europe can introduce you to experiences that you would never find in the United States. Before you fly over the Atlantic, however, be sure to prepare for your stay. The following four tips will help you avoid problems so that you can get more out of your time studying abroad.
Start Keeping Up With News in Your Host Country
Despite their belief that international affairs play an important role in the world, young people in the United States scored only 55 percent on a 2016 global literacy survey. This failing grade shows that young people, including college students, don't know much about events outside their home country.
Start following international news so that you'll know what's going on in your host country. You can also see which football team is most popular in your host city and see what news and updates you can find related to that team. Understanding the news and events relevant to your host country and city will help you adapt more easily to the social nuances. If you don't know anything about important subjects, you'll have a hard time fitting into the culture.
Prepare a Budget for Your Stay
In some European cities, living expenses are considerable. In others, they're much less. Regardless, you should prepare a budget that lets you live comfortably while you study abroad.
Start by finding out the costs to live in a new city so that you will know how much money you need to set aside for expenses such as food, clothing, and entertainment. Unless you plan to stay with a host family, you will also need to include housing in your budget.
Take your budget seriously, and follow it closely. You don't want to run out of money while you're living abroad.
Practice Speaking Your Host Country's Language
Several universities in Europe conduct classes in English. You can find English-speaking classes in Germany, France, and other countries where English isn't the primary language. Just because English-speaking courses are available, however, does not excuse you from learning your host country's language.
You may not have time to develop fluency in a new language, but you can learn the basics. Locals will appreciate your attempt to use their language. In fact, most people will cut you some slack if you are willing to try. The more you learn, the more activities you'll get to participate in while living in a foreign country.
Learn How People Dress in Your Host Country
People in some European countries place emphasis on how they dress and present themselves to the world. Fashion isn't something that some Americans take too seriously, so you may need to pick up a few new outfits to fit into the culture.
Buying new clothes doesn't mean that you have to spend much cash on high fashion, though. For example, even the men and women of Paris shop at stores such as H&M and Gap. They look better, however, because they get clothing altered to fit their bodies well. An alteration is a small cost that can make any item of clothing look more attractive.
Students often feel that studying abroad is a transformational experience. As long as you follow the tips above, you can enjoy your stay in Europe without many worries.