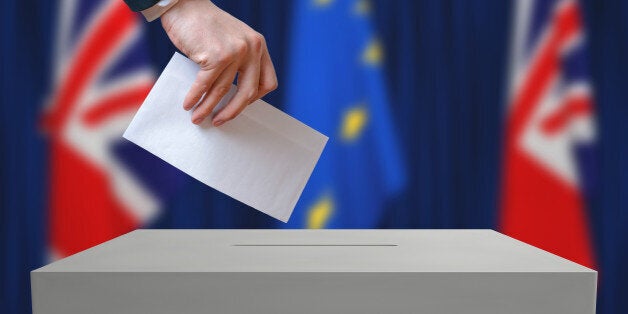 One of Theresa May's first acts as Prime Minister was creating the catchily named "Department for Exiting the European Union" (DREXIT). Leave campaigner and East Yorkshire MP David Davis was appointed as 'Chief Brexiteer'.
During the referendum campaign Davis and his Leave campaign colleagues were incredibly reticent when it came to explaining the Brexit process and what comes next. The narrow Leave vote was therefore achieved on the basis of many unknown factors about what Brexit would mean.
With Leave winning, and getting their desired Whitehall Department, they need to start providing answers. In the last days before the Commons rose for the Summer Recess I tabled fifty Written Parliamentary Questions to DREXIT that I think the Government now needs to answer.
Firstly, I've asked about the process for negotiations: who is involved in the negotiating process and how will the Government include the devolved administrations? How are the Government getting staff with the requisite skills? Are they coming from the private sector and how much is this costing tax-payers?
It was recently reported that 32 civil servants will staff the Brexit department. Will this be enough for the enormous task ahead? We also see reports of a Whitehall 'turf war' between three Cabinet Ministers. Does this bode well for a co-ordinated and joined-up approach to the protracted negotiations ahead?
Secondly, I have asked about the issues that need to be resolved immediately and that cannot wait for potentially two years of negotiation and invoking Article 50. These include the status of EU nationals in Britain and British nationals in the EU who could be left in limbo for years. I have asked the Government what steps they are taking to resolve this point prior to the negotiations.
Equally urgent is the future of pan-European research. Academics at Hull University in my constituency are telling me how they are applying now for vital pan-European research projects for years ahead. Their ability to remain part of these projects is essential if we are to retain our world-leading universities. The Government have begun to make noises about Whitehall replacing funding that came through the EU for science, universities, agriculture and infrastructure, but detail is so far sketchy - especially beyond 2020.
Thirdly, I have asked about what preparations are underway for the negotiations proper. As the Government have ruled out the UK joining the European Economic Area (EEA), it looks like we will have to negotiate sector by sector trade deals.
As a Hull MP, I want our renewable energy industry, arguably the most pan-European of all major industries, prioritised for access to the EU Single Market. I've also asked about the steps being taken to assess the needs of other industries, including the big service industries - such as financial and legal services - where we have a massive trade surplus with the EU. Bankers and lawyers may not be exactly fashionable, but these industries provided thousands of jobs and a huge amount of the tax income needed for our public services and welfare state.
I have also asked about car manufacturing, which provides about 770,000 skilled jobs in the UK. Nearly 60% of our car exports go to the EU, but if we end up relying on World Trade Organisation (WTO) rules to govern these exports each car will be hit by a 10% tariff. With certainty key to business planning and investment, I have asked the Government to conduct an urgent assessment of what this would mean for the industry.
I am also watching closely the future prospects for Hull's caravan industry who have worked hard to recover from the global downturn of 2008/09. Hull also has a significant pharmaceuticals sector.
With President Hollande telling May that free trade is impossible without free movement, I have asked whether it is the Government's position to refuse any trade deal that doesn't enable the Government to meet their net migration target. Given the latest migration figures published at the end of August, showing how difficult this is to achieve, I have asked if there are any circumstances in which the Government would consider consulting the nation again before Brexit finally happens.
Unlike what happened in June, this could be based on solid facts about the real options available to the country - rather than the simplistic offer and suspect promises, perhaps amounting to a false prospectus, upon which people voted in June. People would know much more about the country they were 'getting back'?
Fourthly, I have asked about areas of cooperation that may continue after we leave the EU. The terror attack in Nice reminded all of us about the need for Europe to stay united in the fight against terrorism. I have therefore asked the Government if they plan to remain in Europol, with the access to information and policing cooperation that this provides.
I have also asked about Britain's future involvement in other European schemes, such as Erasmus for students, the CERN collider and the European Space Agency.
Finally, I have asked about what preparations are being made for the time when we have "taken control" of the functions currently handled by the EU. There's the issue of all those "EU laws" the Leave campaign made so much of. How are they going to be assessed? What process will be used to decide if we need new legislation to replicate their provisions?
Can Parliament even handle this much new legislation? What about European Court of Justice (ECJ) judgements currently being applied in British courts? Who will "take control" of these functions? Will they come back to the Westminster Government, or will some, perhaps agricultural subsidies, be transferred on to devolved administrations and councils?
These were merely the first fifty questions, because there are many more issues that the Government need to address before Brexit proceeds. If there's anything else you think I should be asking, please let me know.