I am proud to present the first UK exhibition of the photography of Mikhail Baryshnikov, world famous dancer, choreographer, actor and accomplished photographer. 'Dancing Away' is a visual representation of Baryshnikov's very personal interpretation of dance and performance; an expert dancer's reflection upon his own metier. The exhibition will open at ContiniArtUK in Mayfair from the 29th of November 2014 till the 31st of January 2015, during London's Russian Art Week.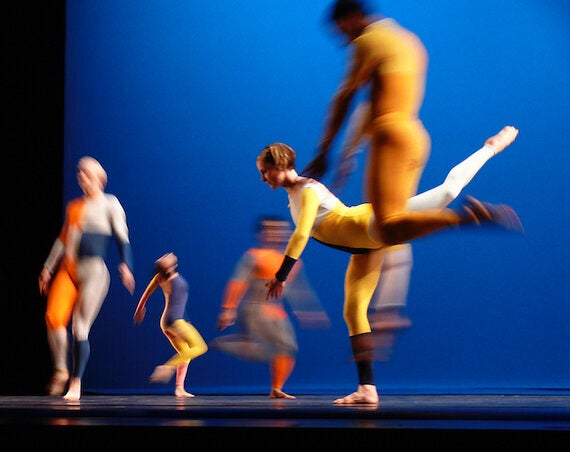 Born in Riga, Latvia 1948, Mikhail Baryshnikov began dancing at a very young age. This proved to be far more than simply a childhood pastime, for now Baryshnikov is heralded as the most iconic ballet dancer of his time. His career boasts a series of achievements as well as longevity, but it is equally inspiring and exciting. The dancer famously defected to Canada in 1974 feeling artistically stifled by the rules that governed ballet in Russia explaining, "I am an individualist and there it is a crime". Baryshnikov has stayed resolutely committed to nurturing creative freedom in the arts, opening the Baryshnikov Arts Centre (BAC) to assist artists from all disciplines.
The liberty that Baryshnikov attained through defection served him well, for his style and grace was heavily praised in the West. Baryshnikov went on to assume a number of prominent positions, notably becoming Artistic Director of the American Ballet Theatre and has been the recipient of the Kennedy Centre Honours and the Chubb Fellowship, amongst others. Some may also recognise Baryshnikov from the much-loved Sex in the City, demonstrating an absence of boundaries in Baryshnikov's talents.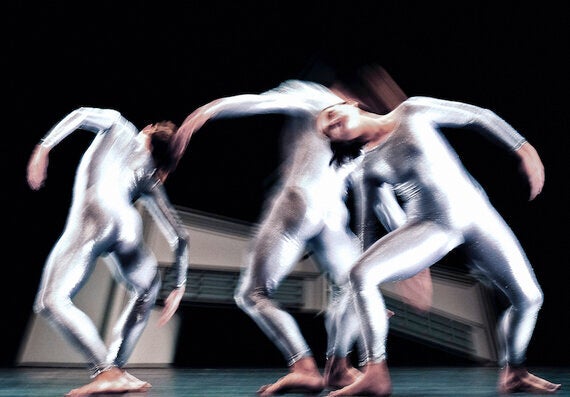 This exhibition celebrates Baryshnikov as the photographer, a medium that the artist explored for two decades before turning his lens to the dance world. As a photographer, Baryshnikov is able to assume an incredibly unique position; he is both the insider and outsider simultaneously. Whilst he may step out of his role as dancer, his incredibly intuitive "dancer's eye" allows him to view performance in a way the spectator in the audience would not. Each photograph then is reflective of a moment of dance that Baryshnikov believed to be worthy of magnifying or may have escaped the audience's attention. "I take thousands of images, and it takes me a long, long time to select. My eye catches it and heart stops. This is exactly what I want", explains Baryshnikov, demonstrating that his artistry involves being both photographer and connoisseur. Each photograph then has been handpicked, and is incredibly personal. They are visual representations of Baryshnikov's very own interpretation of dance and performance; they are an expert dancer's reflections upon his own medium.
Baryshnikov's photographic works are ultimately concerned with depicting the movement and fluidity of dance. Rather than produce static images of what may have happened on stage during the performance, Baryshnikov's photographs capture the very essence of performing. This evolved due to dissatisfaction with the dance photography that many of us will already be familiar with that of the highly stylised images that often feature in newspapers and magazines advertising dance shows. Baryshnikov describes these as flat, preferring the photographic works of his influences Alexey Brodovitch and Ilse Bing, both of which share Baryshnikov's emphasis on the expression of motion.
"I wanted the audience to see, to be able to imagine, the movement before and after, not just the frozen moment."
Baryshnikov creates the sense of movement through the use of a technique known as long exposure photography, which involves opening the camera shutter for a long duration of time, thus exposing the lens to more light. The result of this method is the blur that dominates Baryshnikov's photography, causing the colours and human bodies to appear almost dragged across the print, which in turn gives the selection of works a hazy, misty like quality.
This blur captures the transition of the dancer's body as is contorts itself through a series of movements, which often one may forget when watching a dance performance live. Whilst we may divide performances into a series of scenes or acts in order to understand it, Baryshnikov's prints serve to remind us that dance is constructed from very small building blocks of movements, which create the choreographic pattern. It is these that create the bigger picture that is a performance.
However for those without an extensive knowledge of dance, the haziness of the prints may strike you as demonstrating the submersion of the dancer into his art, metaphorically symbolising a dancer's ability to be lost in the performance, or even the music. This is a fair and welcomed observation, Baryshnikov himself has described dance as "an activity of the human spirit", believing "art, when your heart is burning but your mind is cool - that is the best combination". His photography celebrates this, for each of the prints showcases spontaneity and a lack of inhibition within the dancers.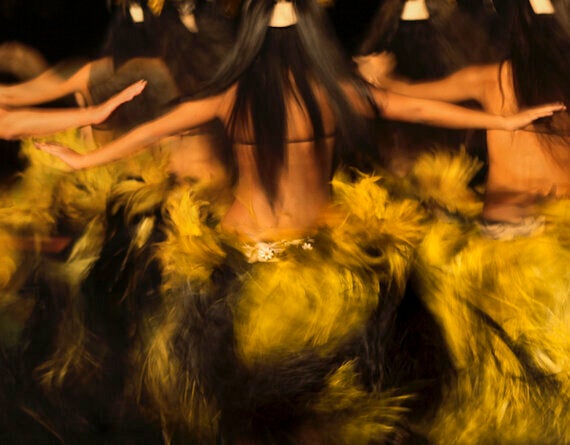 Baryshnikov's uses of light create amorphous figures, suggesting the agility of the human body. Whilst the sense of motion can be detected in each of these photographs, there is also an element of stillness, for the human body is never distorted beyond recognition. Backgrounds in the photographs always remain understated, never to detract focus away from the dancing figures. Baryshnikov's photography is immortalising the dancer's experience.
Creating a harmonious unity between dance and photography, Baryshnikov encourages his observers to look upon dance in a way they may not usually. Having held a number of solo exhibitions of his photographic work, Baryshnikov has also found fans amongst notable photographers, particularly that of Annie Leibovitz. His photographs are undoubtedly aesthetically pleasing, due to the subject matter and uses of colour, but they also offer a unique opportunity to observe dance, perhaps only momentarily, in the same way Baryshnikov does.
Lisa Baker Associates Ltd
Related