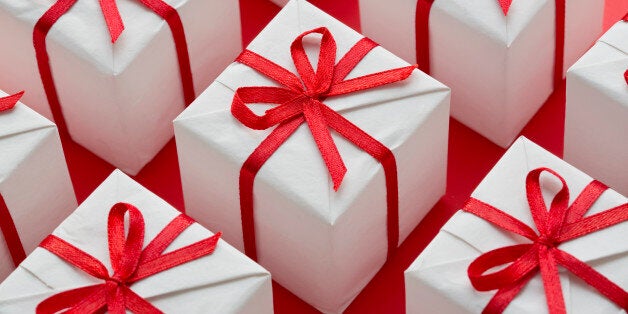 Christmas is made for giving, receiving and spending time with loved ones. That's the side of Christmas we have come to adore over the years and is the one that marketers really hone in on; John Lewis and Sainsbury's - with their annual competition for best Christmas ad - will be first to tell you this.
Everything related to the jolly side of Christmas is happy, bright and loud, meaning that other aspects - such as the negative impact that Christmas can have on a person's mental well-being - can be drowned out in a medley of mistletoe, wrapping paper, fairy lights and good old festive cheer.
Mental health and Christmas
To provide a balance and account for this other side to Christmas, it is important that we offer a means of support and guidance to anyone who may not be looking forward to the arrival of the 25th of December, or anyone who may struggle to get through the festive period.
Looking after your mental health over the festive period is just as important as all the other stuff, as this time of year can induce mental health issues even in people who don't tend to suffer from them. Therefore it may be a good idea for you to learn how to cope with what can be a very intense time of year if you think you may be at risk.
Loneliness and depression are closely linked. In a month where relationships are exalted in the news, on television and witnessed first hand for their warmth and inclusivity in pubs, restaurants and shopping centres, a person who usually feels slightly lonely with few relationships to fall back on can suddenly feel extreme loneliness and sadness as a result. And for a person who has lost someone dear to him or her recently, that departure can often be all the more pronounced during this time of the year.
If you feel that you are becoming lonely and disconnected from the festivities this Christmas then it is important to reach out to people you know, even if it's just to meet up for a coffee or talk over the phone.
If you're away from your family over the festive period, or are in need of company, then volunteering in the local community in which you are can provide you with that much needed human contact.
Not only does volunteering act as a link between a person and other people, we experience positive feelings when helping others and this alone can improve our own mental health.
If you or anyone you know is at risk of being lonely this Christmas, reach out for yourself or to them. Support services are also available for anyone at an even greater risk.
Whatever you do, don't let loneliness get the better of you or anyone you know this Christmas.
Over the festive period, stress and anxiety can stir - even in people who don't usually experience these kinds of problems. Our routines can become disorganised and this can set people off balance as they try and navigate through the month.
If you are susceptible to becoming overwhelmed by finances and present buying, it is to best to plan ahead to avoid unnecessary stress or anxiety. Ensuring that you buy things well before the big day and making a list of who you need to buy for should help you stay on track budget-wise and prevent the need for any last minute dashes to the shops.
If big crowds aren't your thing, then thankfully the internet age can provide a welcome alternative; online shopping is not only less stressful, it's more convenient and can sometimes be cheaper.
Family tensions can also exacerbate mental health conditions and lead to increased levels of stress and anxiety. Therefore it might be an idea to avoid conflict and try to focus on positive elements of any family get-togethers - such as children enjoying Christmas - rather than a feud or ongoing disagreement.
Moderation. That's the key here.
Alcohol is a depressant, after all. And despite it's mood-lifting effects at the time, the after effects of alcohol are negative and can prove harmful to mental health in the long term, potentially inducing irritability, low mood and other negative behaviours.
It's quite easy to find yourself swept away by Christmas parties and drinks with friends, on top of drinks with family. Therefore it might be an idea to take a step back from the festivities by taking days off alcohol completely. Save yourself for the big occasions - and even on those try to keep drinking at a moderate level.
They aren't called the Christmas holidays for just any reason. One sure way to help look after your own mental health over Christmas is to find time to relax.
Furthermore, mindfulness, meditation and yoga can help you regain a sense of control of your emotions and mental health and help you to relax even more.
It's a time of year synonymous with an unhealthy diet. With treats such as mince pies, chocolate and alcohol stocked up at people's homes, sticking to a balanced diet can be difficult, and upping your intake of sugary and fatty foods is somewhat expected - but it shouldn't become the norm.
It might just be a case of taking a few days off from the festive fun when you get chance in order to exercise, eat healthily and sleep fully.
Exercise can help to reduce anxiety, depression and help you relax thanks to the endorphins released during and after each session. It can also improve your immune system and boost self esteem.
As a mental health service provider, we feel it is our duty at Deepdene Care to offer support this Christmas to help you keep your mental health in check ready to take on the New Year.
Popular in the Community