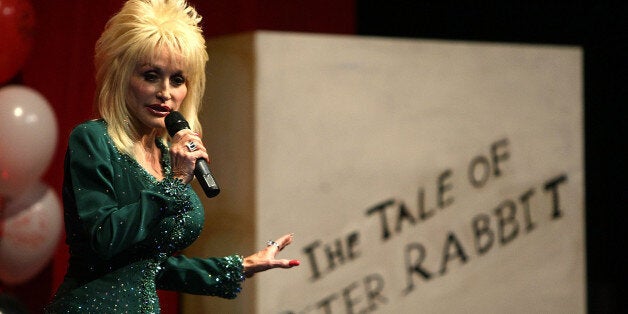 Years ago my Momma told me there will be those times when much of nothing goes right and then other times when nothing goes wrong. This is one of those weeks when everything, and I mean everything, is going real good. I have now officially lived for 70 years, my Coat of Many Colors movie has exceeded all of our expectations, Dollywood and Dixie Stampede are thriving, and we just planted my Imagination Library flag right in the middle of London!
So when things are going good, I always carve out the time to give thanks. I have said many times that I will always count my blessings far more often than I count my money. Today, I'm looking out my window on a sunny morning and thinking of the thing my Daddy told me he was most proud of... the Imagination Library.
The Imagination Library started as a way for me to honor Daddy. He was the smartest man I have ever known but he could not read or write. He worked hard every single day but without those skills he had a ceiling that he just could not fight through. I made a number of promises to myself about what I would do when I finally made it big and one of those promises was my pledge to do something to help remove that terrible ceiling that limited any child. In the beginning, it was especially important to me to try to do this for the kids in my hometown because I never wanted anybody to feel trapped in Sevier County. I wanted our kids to dream big because they lived in Sevier County!
The key is to love books and to love reading. It's the skill of all skills. But kids have to want it and they have to love it. I am pretty lousy at telling people what to do but am pretty good at telling people what I hope they could do. So I knew we had to figure out a way to inspire children to have a deep, emotional connection to books. All children love to receive a gift so we set out to give every single child under five in our county a brand new book every single month. It came with their name on it and it was clear that the book was not a handout or even a hand up -it was a gift from me to them. It was their Imagination Library.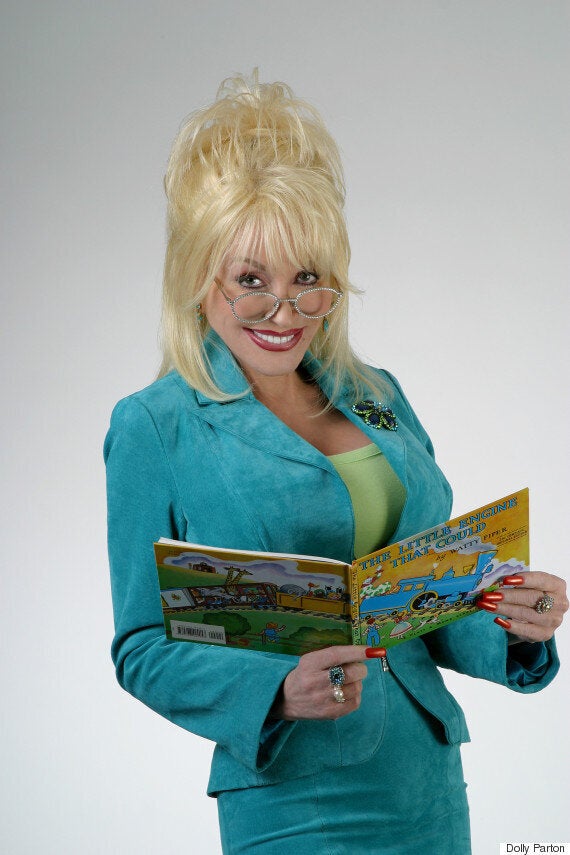 Dolly with one of the books given out through her Imagination Library - copyright The Imagination Library
Little did I realise way back in 1995 that this little program would find its own wings and soar all around the world. We started out with modest expectations by thinking maybe the next county would dream our dream. Soon it became clear that the Imagination Library was a dream that many people wanted to share. We spread the program all across the USA, then launched in Canada, the UK and Australia. Our latest and greatest effort is a pilot in Belize.
This journey has now gifted over 76million books and today a book each month is given to almost one million kids.
Please don't think for a minute that I have done all of this by myself. For every child receiving a book there are 10 people who work locally to sponsor the program by raising money, registering kids and to do whatever they can do to make the Imagination Library successful. There is no better example of this than the effort in Southwark. Once again, kind and gentle souls have taken a dream conjured up in Tennessee and given it new life in their community.
Yes, we have all come a long way and have had a great deal of success. Yet this is still the beginning of the story because we are a long way from reaching our destination. Children still have their hearts broken and their dreams taken away, but I believe in a better day. It's a mighty big dream but you know what, we are all mighty big dreamers.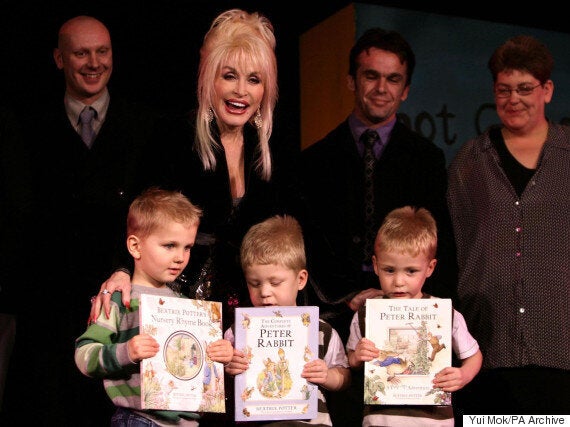 Dolly when she launched her Imagination Library in the UK back in 2007 at the Savoy Hotel in central London.
About Dolly Parton's Imagination Library:
Since launching in 1995, Dolly Parton's Imagination Library has become the premier early childhood book gifting program in the world by mailing over 76million books in Australia, Canada, United Kingdom and the United States. Currently the program mails almost 1million specially selected, age-appropriate books monthly to registered children from birth to age five. Dolly's vision was to create a lifelong love of reading, prepare children for school and inspire them to dream more, learn more, care more, and be more. Multiple independent studies suggest participation in the Imagination Library program is positively and significantly associated with higher measures of early language and math development.
Related