You may have heard about 'Cheesegate', the saga of how it took a New York social media agency Huge 45 days to produce a tweet for its client, President Cheese.
The story, written in the first instance apparently without irony or any sense of the ridiculous, has led some scathing criticism of Huge and its French cheesemaking client across the digital world. One of the best commentaries on 'Cheesegate' comes from adman Bob Hoffmann. Check out his posts between 28 and 30 May.
Now the precise ins and outs of the production of this tweet - how much time was spent planning, creating and executing it -- are irrelevant. The point is that it took too long, too long by a country mile.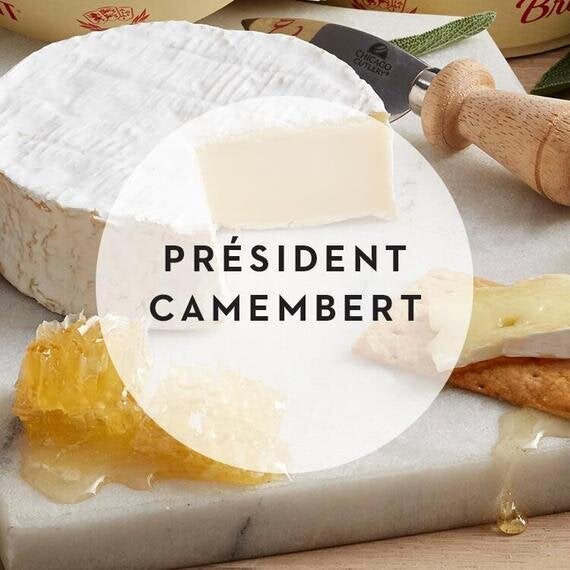 President Cheese@presidentcheese • Apr 30
Sharing a Camembert with friends? (How generous!) Get the best flavor by serving at room temperature. #artofcheese pic.twitter.com/R6iWPeKv1z
In an age when all brands acknowledge the combination of empowered consumers, social media, channel and platform explosion, the old, iterative, process-driven ways of marketing are dead. Instead, brands must be agile and responsive.
Take Barclays. Sara Bennison, managing director for marketing communications, talks powerfully about how the bank has adopted a faster rhythm so that it can produce marketing content -- videos, social media, features and so on -- to a weekly, or even shorter, schedule. No longer just relying on its own, internally driven, campaign calendar, it fleshes out and complements set-piece campaigns with communications driven by external events.
The key, she says, is an editorial committee led by an editor from Redwood, its content agency. In March, for example, the introduction of the PayM mobile banking standard, led to an upswing in customer interest. It reacted by producing two instructional videos, one featuring staffer Taren and one a customer, Katie.
As Bennison describes it, "it's about responsiveness - the ability to assimilate new information into our thinking and do something quickly enough to make a difference. We need to have a voice on issues as they happen, whether that's mobile banking or the impact of Mortgage Market Review on how we lend to customers."
In a nutshell then, this is about creating a newsroom culture and applying that to marketing and content strategy. Some big players, like Siemens and Coca-Cola, have gone pretty much the whole way and set up company newsrooms.
That won't work for everyone. The key is getting a journalistic sensibility into the organisation. Why does this matter in this day and age of responsiveness? Three reasons.
First, newsrooms (and journalists) are reactive, responsive environments. Anyone who's worked in such an environment knows that, when something happens, the pick-up in energy is tangible. Plans are made fast, and content is generated and published at remarkable speed. Of course, not all content for marketers needs to be generated within minutes or hours, but the association with a rapid-response culture can do wonders for an organisation with a marketing department ossified by analogue-era processes.
Second, editors (i.e. the people who run newsrooms) are naturally strategic. They don't think of themselves as strategists, and they never describe themselves as such. It's just what they do. The best have an instinctive feel for their audience, know what they like, and how they like it. They know whether it needs to be short or long; how, or whether, to use video; the angle that resonates best; and the appropriate tone of voice. You won't find them indulging in any of chin-stroking, navel-gazing 'strategic thinking' that takes days and weeks.
The third reason is their editorial skills: story-telling and packaging. The narrative skill is the key art of journalism - it's not for nothing that the basic unit of journalism, from politics to business to fashion or sport, is referred to as the 'story' -- and good editors intuitively understand the right narrative structure for each piece of story-telling. The first question any editor asks of one of their journalists is: 'what's the story, then?'
Last is packaging - everything from visuals to headline and distribution. If you want your content noticed, it starts with the headline. Good headline writing, like composing a tweet, combines pithiness and catchiness. Visuals add value (sometimes they are the value) and every digital editor gets distribution.
None of this means that instilling a journalistic culture into the marketing department displaces any of the other skills. Great creative is still essential, and so is the ability to drill down into customer sentiment to find insight. Marketing departments understand branding and positioning in the macro sense, and the need to align with wider corporate goals. And media agencies are a critical link in the paid-for distribution chain.
It's possible that some aspects of the newsroom may be present in the corporate communications department. But unlikely. The tendency of corporate communications professionals is to go native: after all, their role is to promote and defend the corporation. They work from inside to outside. Newsrooms, by contrast, are outward-focused, and represent the readers' (or consumers') interests.
So the addition of a newsroom culture - in whatever forms that takes, whether through a content agency or hiring journalists - brings many of the skills that modern-day marketers need into the organisation.
It's something President Cheese and Huge no doubt wish they had had. Tweet production would have been rapid, and they'd have had the nous to realise the story, as written, made them look idiotic.
Popular in the Community