I love Halloween - it signals cosy evenings, crisp frosty mornings and a party atmosphere. Halloween also signals the downhill slide to Christmas...and I'm all about the cheer. I'm not one to make myself hideous with dangling eyeballs, arms out of sockets or worse - mummified - so I tend to go down the dark sexy route. Call me old fashioned.
The great thing about makeup is you can create such an amazing look with it the clothes are almost secondary - if you don't create the mood with your makeup you just won't look the part. Bobbi Brown is the queen of a lot of things for me but does she do an amazing smokey eye? Yes she does.
Bobbi Brown makeup artist Justyna came in to create my look for me using the new #SmokingHot Collection - she already knew I wanted a smokey eye - so we got to it straight away. This look is designed to take only 20 minutes, so perfect for a busy girl. First up was the base and concealer which is key - it may be Halloween but I never want dark circles. Don't forget to add base to your eyes! It makes the eye makeup stay exactly where you want it for hours and hours.
Next; eyebrows. Justyna told me that everyone naturally has different shaped eyebrows, so try not to change the shape of them, it is better to keep them natural. With a smokey eye, it is better to define a strong eyebrow to frame the eyes - so here are my Cara Delevingne style eyebrows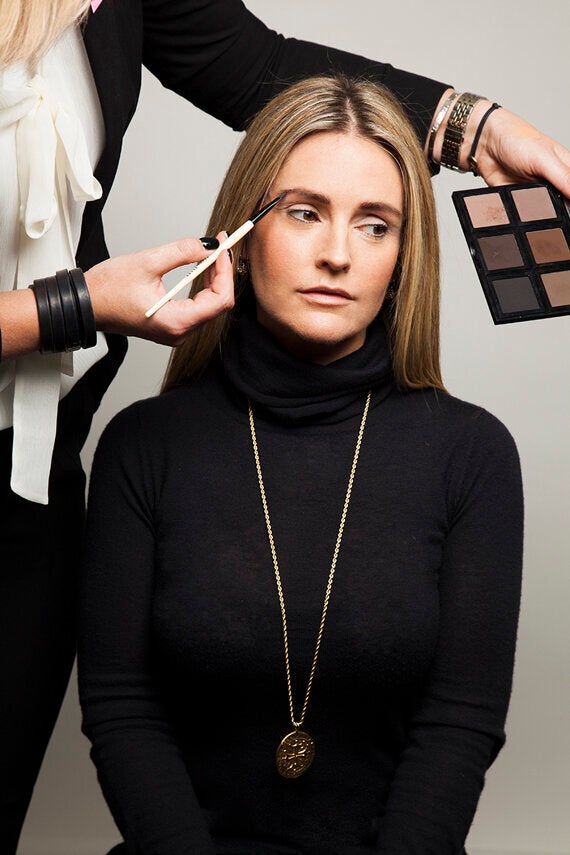 To keep my smokey eye in place, the next step is to add Long-wear Eyeshadow Base and smudge it out with a brush.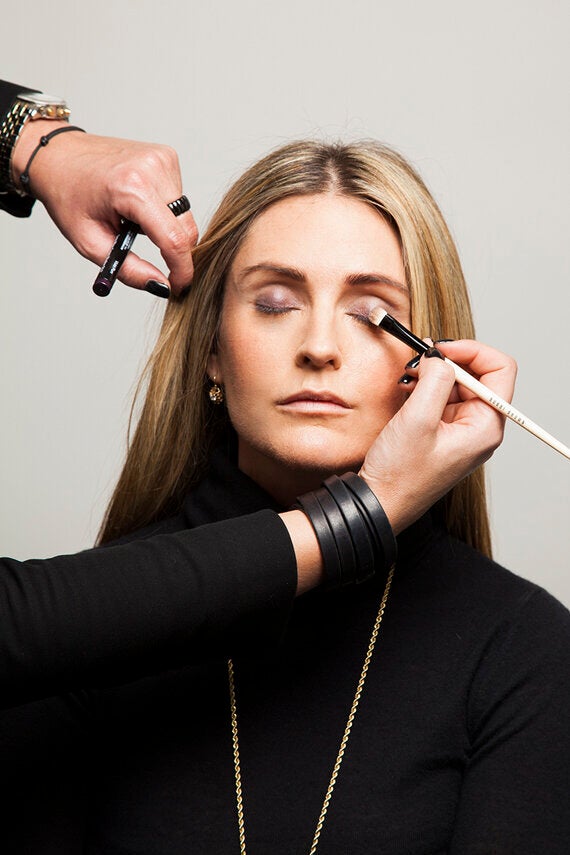 The great thing about a smokey eye is it's hard to cock it up. It is so good if you do not feel confident. Just keep blending. Use the Bobbi Brown Long-Wear Cream Shadow Stick to build up the colour. I love the violet colour for a spooky Halloween look.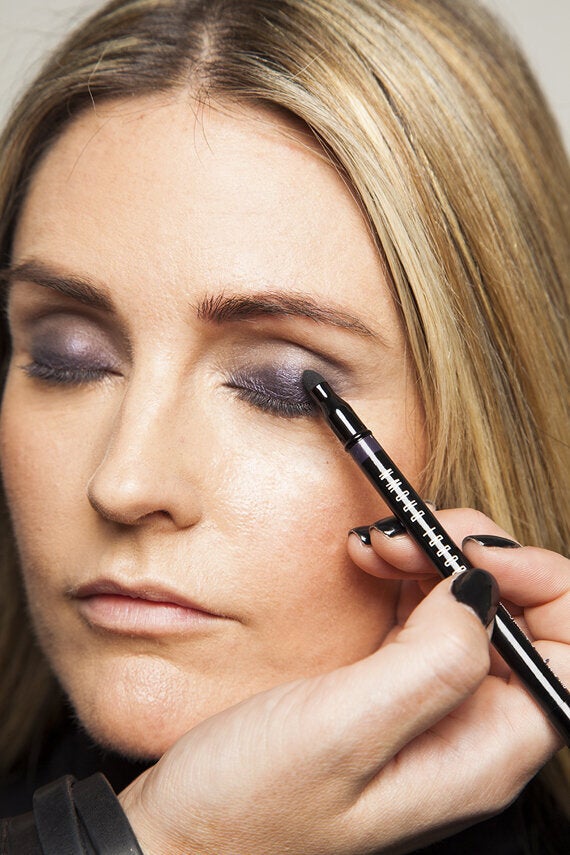 For a big impact you can't skip the big cat eye making swoop across the top lid line - it makes a HUGE difference and really opens up the eye. Bobbi Brown Smokey Quartz Sparkle is the right amount of razzle dazzle without looking too much.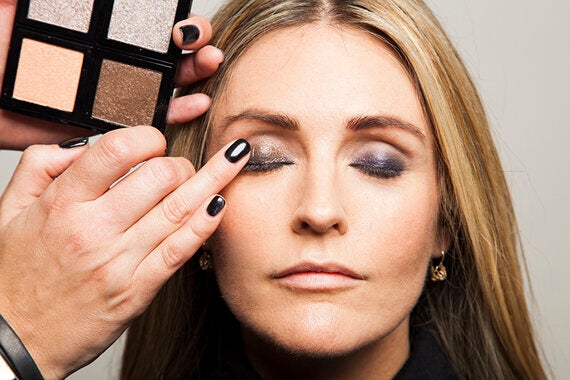 When it comes to a smokey eye, eye liner is king. Justyna added Black Amethyst Kayal and Noir Kayal Eye Pencil and then to really vamp it up finished off with a Black Ink Long-Wear Gel Liner.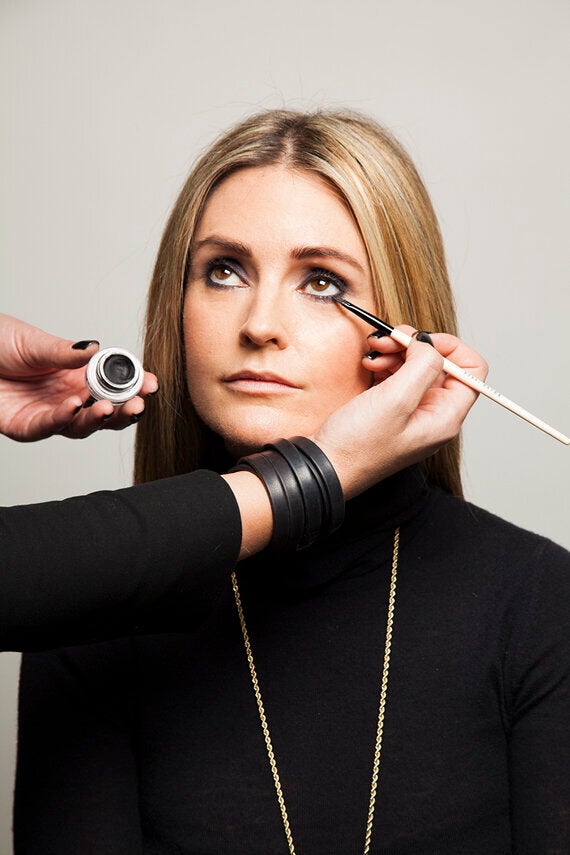 And then for the mascara. Go in as far as you can (without poking yourself in the eye) wriggle the wand at the base of the lash and then SWOOP it up. Pull. That's how you get a great last.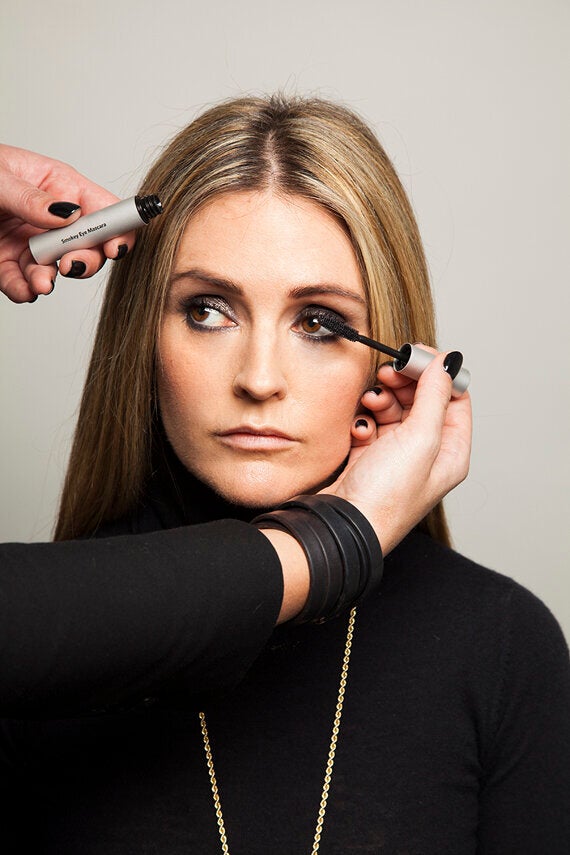 Blush is key - don't go crazy - just highlight those gorgeous cheek bones in Bobbi Brown Desert Rose. The lip was the biggest surprise for me. Justyna said she was going to go crazy with a deep berry lip. I didn't argue - she has a mascara wand close to my eye - but I was worried. I normally go strong on the eyes or the lips but never the two. But wow - how much do I love Blackberry Lip Colour now? Obsessed with this colour! Justyna topped it off with Canary High Shimmer Lip Gloss (another huge surprise).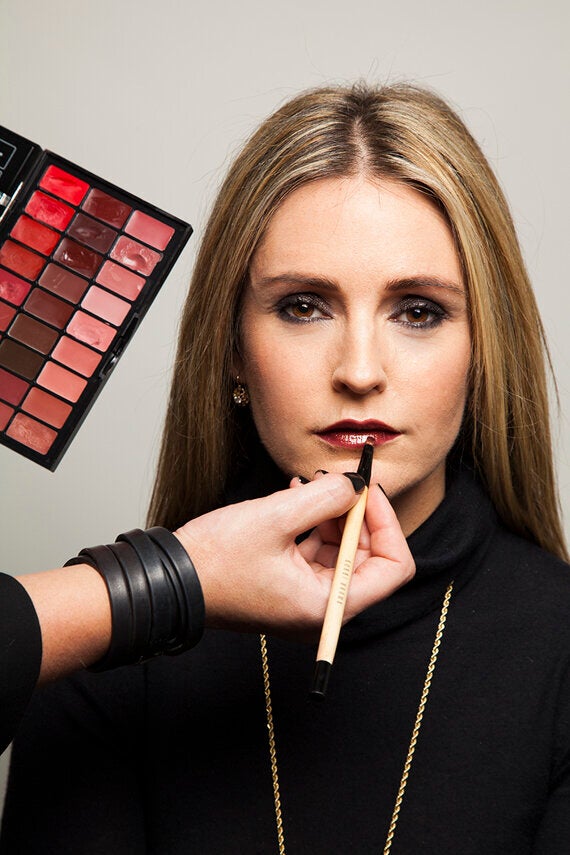 With my Bobbi Brown face on I hardly needed anything else but just for kicks I threw on a bit of leopard, some IDA black lace, some killer J Brand coated black leggings, a couple of horns and a pussy cat mask. It's Halloween after all isn't it?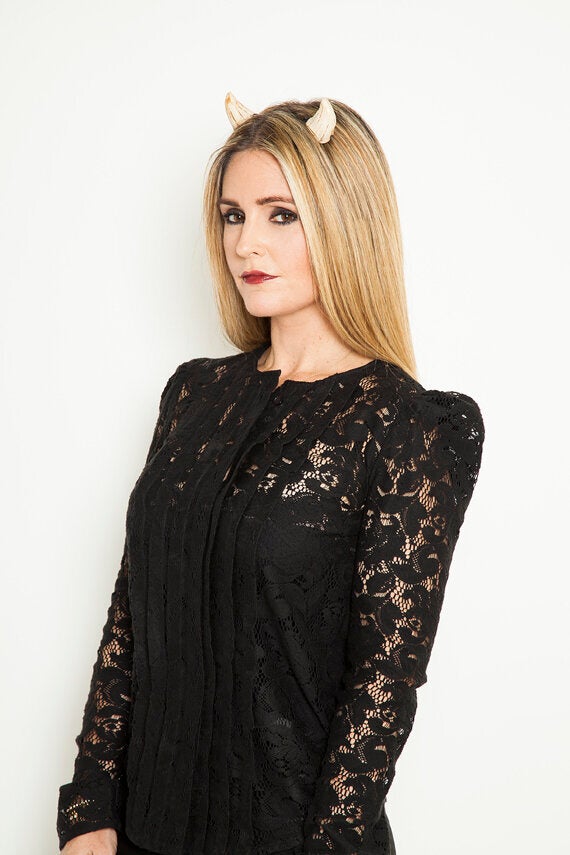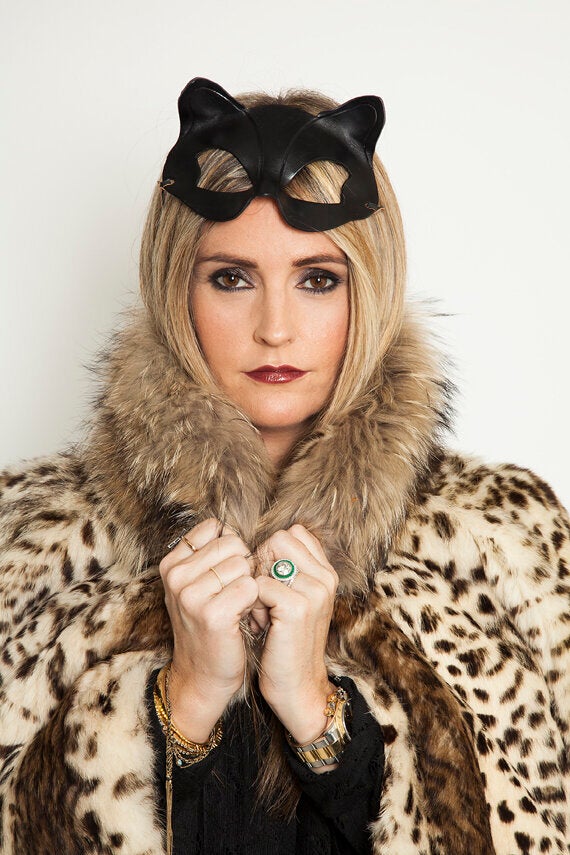 Tweet me your Halloween look #SmokingHot