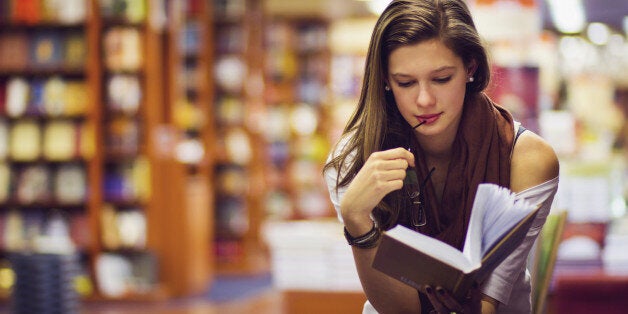 When surfing the web there is a multitude of constantly evolving information on sustainable fashion, and to tackle it can seem like a daunting task. However, there are some great experts in the field whose inspirational research can provide us with a better understanding of the complex issues. Whether you are just beginning to take up more conscious consumption practices or you are a long time follower of sustainable fashion, these five reads offer great insight and are my personal favorites.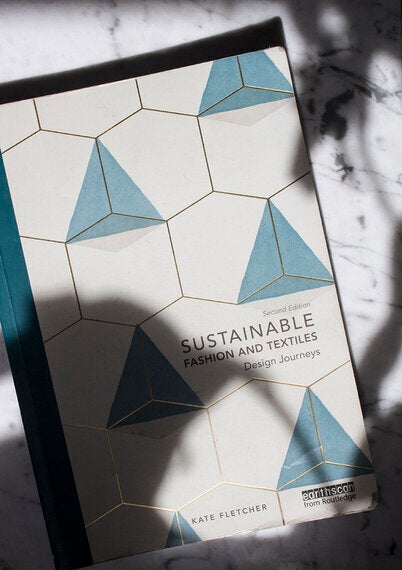 1. Sustainable Fashion and Textiles: Design Journeys
This is where it's all started for me. Sustainable Fashion and Textiles: Design Journeys by Kate Fletcher, who is Professor of Sustainability, Design, Fashion at the Centre for Sustainable Fashion, University of the Arts London, was published as a fully revised Second Edition in 2014 and is an excellent reference book that I turn to time and time again.
Organized in two parts, the first four chapters of the book outline the key stages of a garment's lifecycle and address issues related to the growing and processing of materials, to the manufacturing of clothing, to practices of usage and laundering as well as of reuse and recycling. The second four chapters set out to challenge and widen our general perception of the nature of consumption and draw inspiration from ideas of human needs, localism, slow fashion and participatory design.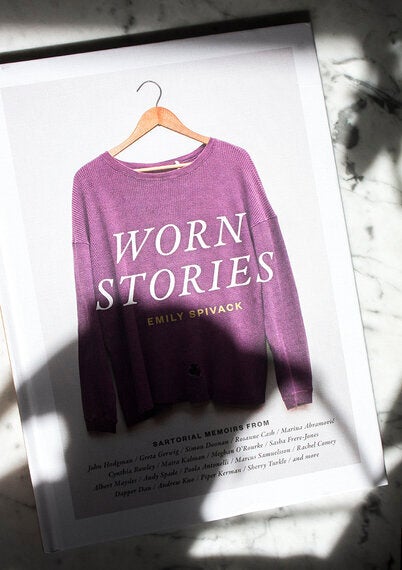 This book is an utterly charming and tangent collection of close to 70 intimate stories about the relationships we have with our clothing. Worn Stories was initially started by Emily Spivack in 2010 as a website that collected photos of garments alongside individual narratives depicting why they were important to the wearer. Interestingly, all items of clothing are presented in a stylized way and none of the photos show people. Nonetheless, the publication is distinctly human. Meaning is not generated through the representation of physical bodies but through memories and emotions. Thus, clothing is dissociated from its commercial and disposable context and moved into the higher realm of sentiments and spirit.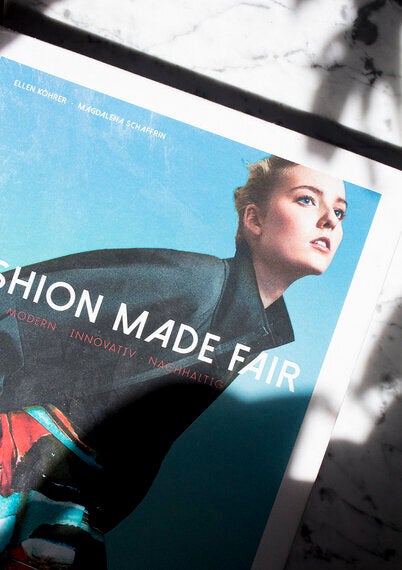 by Ellen Köhrer and Magdalena Schaffrin
Fashion Made Fair is the brainchild of journalist Ellen Köhrer and designer and sustainable fashion consultant Magdalena Schaffrin who set out to proof that fashion-forward designs and sustainable production methods can successfully go hand in hand. The outcome is a well-designed coffee-table book filled with images of beautiful clothing, which you can browse and be inspired by.
It showcases contemporary designer labels that combine sophisticated creations with production processes that are environmentally friendly and ethical and it gives insights into the stories behind the brands. A variety of expert interviews that address the important topics of sustainability in fashion lend additional depth to the content. A publication like this one has long been overdue and I hope that it will pave the way for changing the dull image that is all too often still associated with sustainable fashion. It is about time that the world gets swayed by the brands that pioneer gorgeous garments based on splendid stories.
4. To Die For. Is Fashion wearing out the world?
The next read on my list is by environmentalist writer and journalist for The Guardian, Lucy Siegle, who turns her attention to the buying frenzies and addiction to the fast and cheap fashion of the Western world. Despite the book being fact heavy and sobering in its content, it is a fluid read that vividly reveals the unethical undercurrents that "big fashion" hides from their consumers. Lucy Siegle does a great job of "peeling back the layers of the global wardrobe to reveal the naked truth about the 'it' brands we swear by and the cheap clothes we can't live without" and of explaining how the fast fashion model has altered the entire industry by putting pressure on supply chains and forcing even luxury fashion to speed up and show new 'cruise collections' in addition to the traditional fashion calendar. I would call To Die For the literary predecessor of The True Cost movie by Andrew Morgan, in the way that it is moving and shows clearly how the current system is not truly beneficial to anyone of us: It is driven by greed and deceit and based on exploitation that is universal and multi-dimensional. The book concludes with helpful ideas on how we as consumers can make positive changes and rethink our habits of consumption.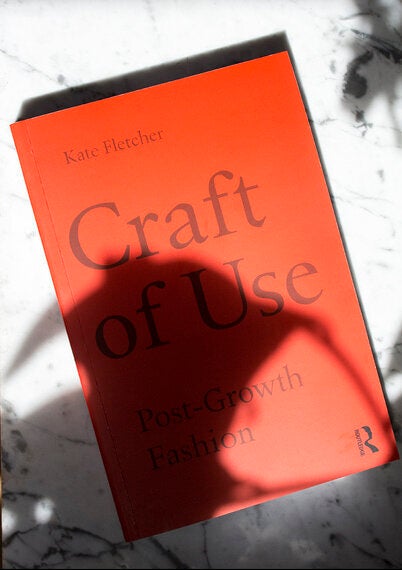 5. Craft of Use. Post Growth Fashion
"As I recorded the interviews and later sifted through the hundreds of photos of people dressed in the pieces that feature practices of using fashion, my overwhelming response was to feel humbled. People are remarkable. They are diverse, have moments of brilliance, and they hold within them many of the answers to the collective problems we face." (Kate Fletcher, Professor of Sustainability, Design, Fashion at the University of the Arts London)
In her latest publication, Kate Fletcher opens up a wider view of sustainability in fashion and focuses on the wearing and caring of clothing rather than on their creation and consumption. Craft of Use has evolved from the Local Wisdom research project that Kate Fletcher set up in 2009. It initially started as 'community photo-shoots' in old textile regions of the UK and later turned into nearly 500 stories and portrait photos of interviewees from thirteen countries in three continents. Throughout the book, the stories are arranged according to different topics such as "The stories of transfer of ownership", "The stories of perfect piece" or "The stories of skills of resourcefulness". The outcome is a fascinating exploration of satisfying and resourceful practices and an inspirational demonstration of the everyday wisdom of how people use and tend their clothes.
This September The Huffington Post UK Style is focusing on all things sustainable, for the second year running. Our thirst for fast fashion is dramatically impacting the environment and the lives of thousands of workers in a negative way. Our aim is to raise awareness of this zeitgeist issue and champion brands and people working to make the fashion industry a more ethical place.
We'll be sharing stories and blogs with the hashtag #SustainableFashion and we'd like you to do the same. If you'd like to use our blogging platform to share your story, email ukblogteam@huffingtonpost.com