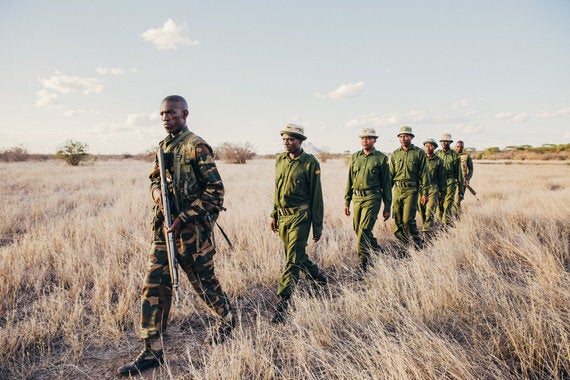 Copyright: The David Sheldrick Wildlife Trust
Whenever Stephen hears the rumble of an elephant or the roar of a lion, he says 'he's reminded why he does his job'. Without him, and thousands of other brave rangers, scouts and forest guards that watch over our wildlife and protect our environmental heritage, we might not hear these rousing sounds.
The importance of boots on the ground cannot be overestimated; for elephants, rhinos and other wild animals, rangers like Stephen are their last line of defence. Over the past 100 years, Africa's elephant population has plummeted to just over 400,000 individuals - a calamitous drop but one that would be even worse had individuals like Stephen not been arresting poachers, confiscating their deadly weapons and reporting injured elephants to Vets. As vital educational campaigns seek to change consumer behaviour and government policy, rangers are actively ensuring the remaining elephants aren't wiped out.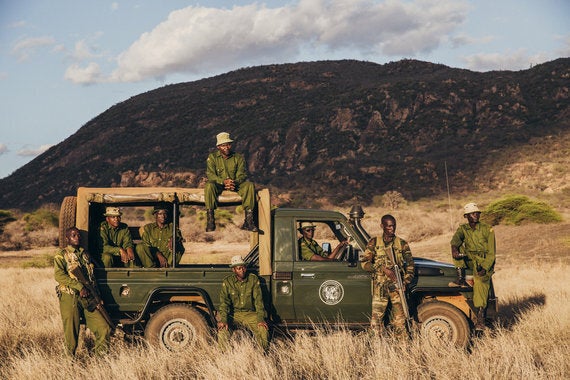 Copyright: The David Sheldrick Wildlife Trust
Tsavo National Park, where Stephen patrols alongside Kenya Wildlife Service (KWS) Rangers, is located in Southern Kenya and is the world's largest National Park. Perfect for elephants because of its size and terrain that's particularly inhospitable to humans, Tsavo is a stronghold for the species and home to 12,000 individuals. Yet even here, wildlife crime has permeated the park and poaching (bushment and ivory), livestock incursions and charcoal burning are among the threats tackled by our nine DSWT/KWS Anti-Poaching Teams.
Supported by five fixed wing aircraft, two helicopters and a canine unit, making arrests, following up on community intelligence, setting ambushes and camping out in the park to deter intruders are in a day's work for the DSWT/KWS Anti-Poaching teams who also confiscate 1000's of deadly snares laid in the Park each year.
Set to catch, trap and kill wildlife for their meat and body parts, Mwashoti and Mbirikini are two infant elephants the DSWT has rescued over the years who have suffered debilitating injuries from these deadly traps. Grown adults can suffer too. This female elephant is one of 385 animals treated for snare injuries by the DSWT/KWS Vet Units; many more trapped animals are not so lucky and die slow and painful deaths at the hands of these traps.
Whilst boots on the ground might seem a simple solution, especially in the face of technological advances, it works. In Tsavo, more than 125,000 snares have been confiscated and thanks to coordinated patrols, arrests and community outreach between the DSWT, KWS and other NGO's, poaching has fallen dramatically.
Without nature, our world would look vastly different and not for the better. Every day, Rangers like Stephen put their lives on the line to watch over our wildlife but protecting our environmental heritage should matter to all of us. After all, our forests are the Earth's lungs, elephants are Africa's gardeners and ultimately, all animals have as much a right to roam the earth as we do.
To learn more out about the Anti-Poaching work of the David Sheldrick Wildlife Trust, undertaken in collaboration with the Kenya Wildlife Service, visit www.sheldrickwildlifetrust.org.