A week of social media campaigning has led to the immediate withdrawal of the £129.99 "Deluxe Rabbit Hutch" from Poundstretcher subsidiary The Pet Hut.
The campaign itself could be seen as proof that informed individuals working together for the same cause really can make a difference to the lives of animals. It also provides an interesting insight into animal welfare micro-campaigning and the power of social media.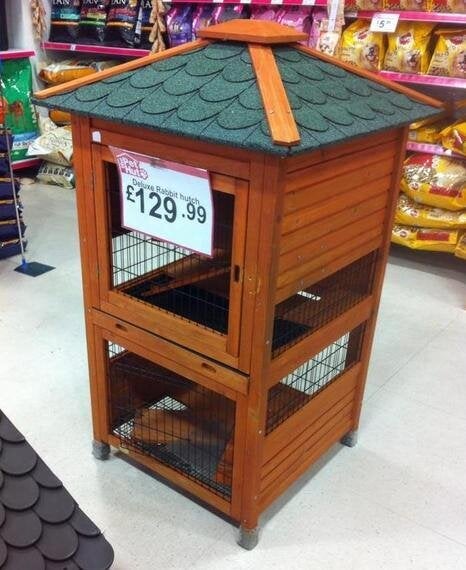 Initially this photograph of the "rabbit prison" was shared by a rabbit-savvy shopper in a rabbit welfare Facebook group on August 6, leading to disbelief within that community.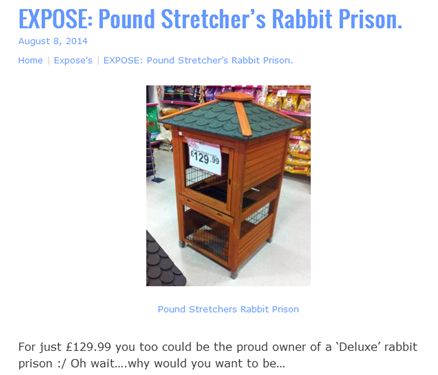 Disbelief led to an exposé on August 8 through the personal blog of vet nurse and Rabbit Welfare Association Fund volunteer outreach officer, Jo Hinde. Disgusted at the small size of the hutch, the concerned vet nurse urged readers to: 1) Leave a complaint on the Poundstretcher Facebook page, 2) Leave a 1 star review on their Facebook page, 3) Email complaints to Pound Stretchers, 4) Email complaints to The Pet Hut, and/or 5) Boycott the local store.
The campaign gathered support within the rabbit welfare community and was shared widely through social media.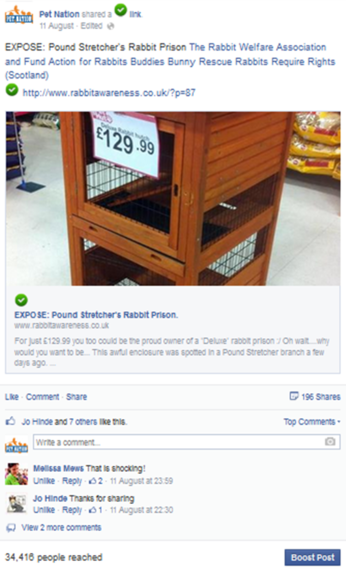 This Pet Nation post on Facebook quickly gathered support reaching over 34,000 people, as did similar posts by supporters of RWAF. With clear support from the public, a larger platform was needed. I shared the story through the Huffington Post on 13 August, gaining over 2.5k Facebook likes in two days. Collectively, every like, every share, every engagement with the retailer at every stage of this campaign made an impact. The company had to listen to public opinion.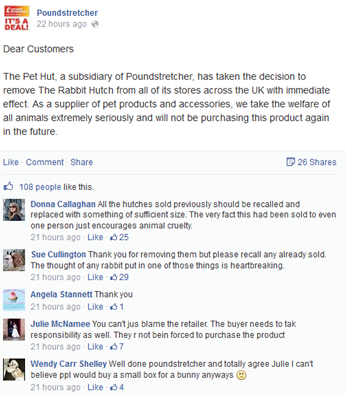 This withdrawal is excellent news for a small number of rabbits, and a decision Poundstretcher should be applauded for making. However, The Pet Hut is not the only store stocking and selling such small living quarters for rabbits, and there is a real danger that this product may be moved on and sold elsewhere.
As the third most popular pet mammal in the UK, an estimated 1.6 million rabbits are kept in and outside of our homes. Out-dated preconceptions that rabbits are hutch loving, carrot crunching, cheap, small-child friendly pets, have arguably transformed them into the most neglected and mistreated animal companion in the nation. According to the Rabbit Welfare Association Fund (RWAF) an estimated 67,000 unwanted rabbits pass through rescues every year. Sadly the number of rabbits living in isolated, cramped conditions where welfare requirements are not met is likely to exceed this figure considerably.
The RSPCA insist that as 'an absolute minimum' pet rabbits should be able to:
1. Stand up on their hind legs without their ears touching the roof.
2. Lie fully outstretched in any direction.
3. Take an unhindered sequence of consecutive hops.
4. Turn around unimpeded.
The Rabbit Welfare Association Fund, who promotes "A Hutch is Not Enough" campaign, recommend that living quarters should be a minimum of 6ft x 2ft x 2ft with access to an attached run of at least 8ft x 4ft.
The truth is these are merely guidelines. Remarkably meat rabbits and lab rabbits are afforded more legal protection, and in certain cases, more living space than pet rabbits in the UK. What this campaign ultimately highlights is that there is public appetite for ensuring the welfare requirements of pet rabbits are met, and that a national minimum standard for rabbit hutches is much needed. The most sensible way for companies like Poundstretcher to achieve such standards is to sign up to the RWAF Retail Charter.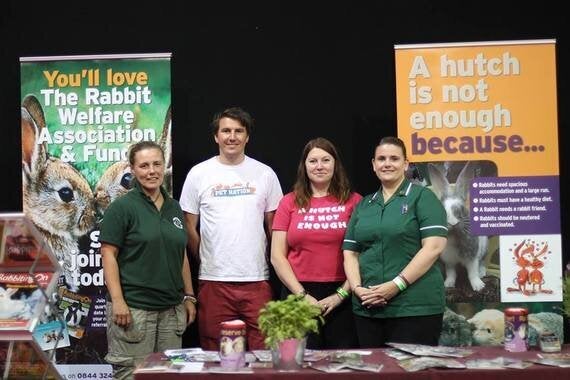 Thanks to everyone who has supported this campaign and readers who continue to share my article through social media. Together we have made a difference.