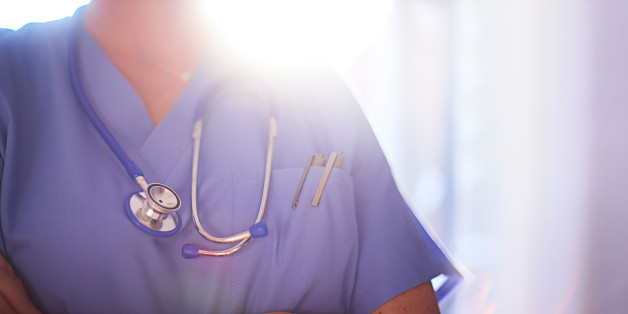 MartinPrescott via Getty Images
As the UK's leading provider of care and support for those living with a terminal illness, we frequently see people whose choice would have been to spend their final days at home with their loved ones - or in a hospice or care home - but are trapped in hospital because the social care that they need is simply not available.
Many of us will have been alarmed by reports of unprecedented pressures in the NHS but as the crisis appears to deepen, we are concerned that the care and support needs of those who are dying in UK, are being fundamentally neglected.
Recognising the role of social care at end of life
While the state of our healthcare system is always a topic of national debate, this crisis has highlighted a lack of recognition in terms of the huge pressures facing social care which in turn have a dramatic knock-on effect on the NHS.
For people living with a terminal illness, there is often no need for them to be in hospital but if the right social care package isn't there, they may not have the option of going home.
Ironically, these failures in terms of transferring care often mean that the NHS will spend more money on costly hospital treatment.
Research by the Nuffield Trust has found that hospital costs are by far the largest costs involved in end of life care, with the bulk of this due to emergency admission. Evidence also shows that there are potential savings from reduced hospital care for people who are able to access community care services. For example, people who received our Marie Curie Nursing Service care had lower average hospital costs of £1,140 per person. They also spent two and a half fewer days in hospital during their last 90 days of life, were less likely to need emergency hospital care (12% versus 35%) and were much less likely to die in hospital (8% versus 42%). It has also been shown that hospital costs increase for each condition a person has, while the same is not true of social care costs.
Working together to find funding solutions
This week we, along with 75 other organisations and leading voices from the sector, signed an open letter to Prime Minister Theresa May calling for a cross-party approach to finding funding solutions for health and social care.
Why is this important?
Just as these problems weren't created overnight, or by any one Prime Minister, government or political party, any solution will need to be taken on, delivered and sustained over the longer term, beyond the lifetime of one government
If we do not act now, things will get worse as more people reach the end of life. The current system is struggling to meet people's care needs and demographic changes will only add more pressure. Over the next 25 years, the number of deaths will increase by around 100,000 more deaths each year.
Of course the government must take urgent action now to alleviate the pain and distress people are experiencing in communities across the UK. But that is likely to involve short-term fixes. Only involvement and support from across the political spectrum will deliver a genuinely long-term solution.
You can help by telling the Prime Minister you want her to act on the recommendations in our letter. Do please sign the petition.