This summer I was privileged to be invited by François Thibault, the legendary creator of Grey Goose, as one of his first guests to visit the new home for the world's best tasting vodka, Le Logis.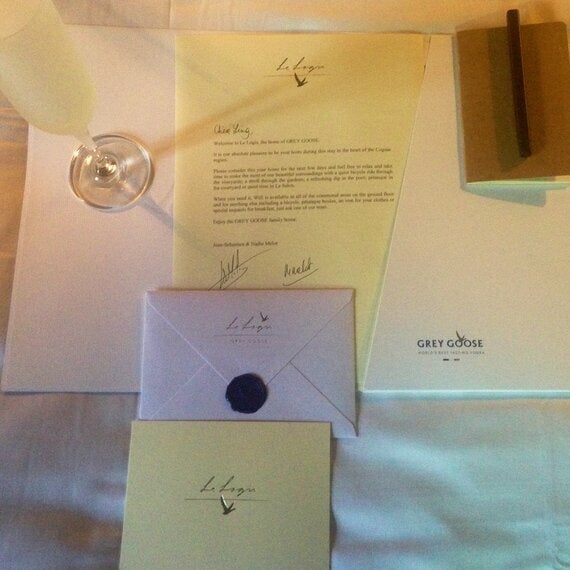 Le Logis is located in the heart of the Cognac region of France, renowned for creating the world's finest wines and spirits, where François Thibault was born and raised.
The beautiful 17th century château sits upon a hill overlooking the vineyards and sunflower fields. Within five minutes of arrival, I was sipping a Le Fizz at Le Salon and having delicious green aniseed macaroons.
I immediately felt at home following our host to my chic and quirky room, tastefully designed by the leading Milan-based interior practice Dimore Studio.
Having bought the property in 2012 which was once home to the Lords of the region, Grey Goose set about sensitively renovating the country house and its grounds.
Local craftsmen and stonemasons were commissioned to restore the surrounding walls to preserve the architectural heritage. Expert roofers were sourced to renovate the roof turrets, involving exceptional historic artisanal know-how using skills thought to have been lost.
The grounds were carefully planted and landscaped including a greenhouse with a variety of fruits and herbs from the local countryside to provide further inspiration to Thibault.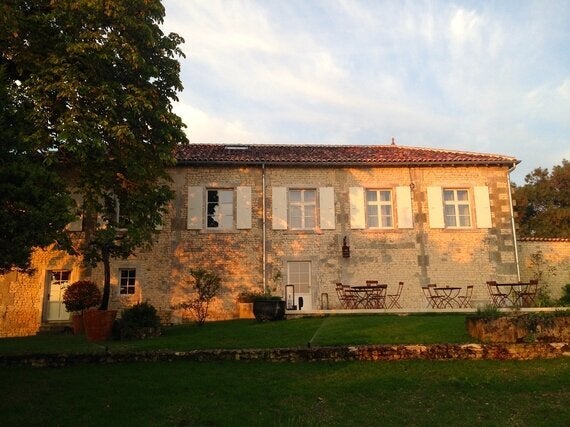 The château is a superb place to unwind with a variety of fun activities to choose from. My energetic travel companions from billionaire.com went on a bicycle ride through the vineyards and explored the village, while I had a refreshing dip in the pool in the sunshine instead.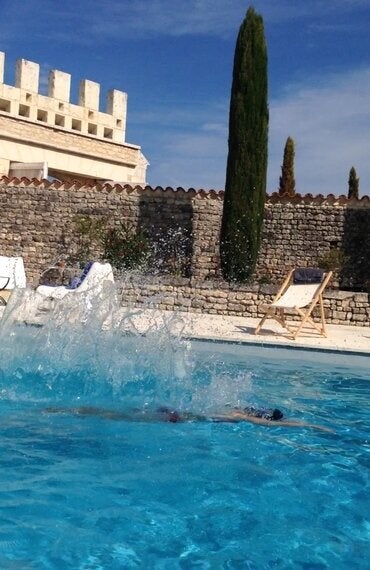 Front crawl and backstroke surrounded by the stunning French countryside under the blue sky, it was a swimmer's paradise. After a few lengths, I sank into the loungers, being handed expertly made cocktails by the stylish global brand ambassador Ludo Miazga.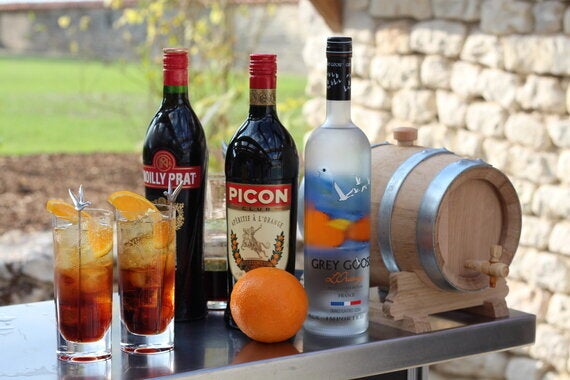 A typical evening consisted of a soirée and candle-lit dinner by the pool with a selection of canapés, grillade, regional cheese, jumbo king prawns, escargot, black truffle, lovely conversations, and playing chase with an adorable puppy in the moonlight.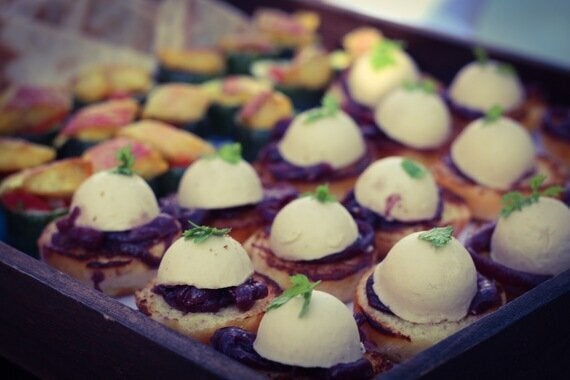 To finish the evening off, more Grey Goose cocktails in Le Salon and Le Terasse amongst the delightful company of British lifestyle gurus. I dutifully took my place behind the grand piano to entertain my friends, though regretted not having practiced more often.
Despite an early start the next day, waking up to soaking in a clawfoot bath with a gleaming view of the château and green field from my window is a sight that is engraved on my memory forever.
One of my favourite parts of the trip was the family-style breakfast in the kitchen with freshly cooked eggs, bacon and mushrooms, as well as fruits, yogurt and pain aux chocs, which exuded an air of raw and vibrant quality, no pretentiousness whatsoever.
Right after breakfast Thibault escorted us to the vineyards, and talked about how he grew up, the field to bottle provenance, and the challenges he faced in his quest to create the vodka.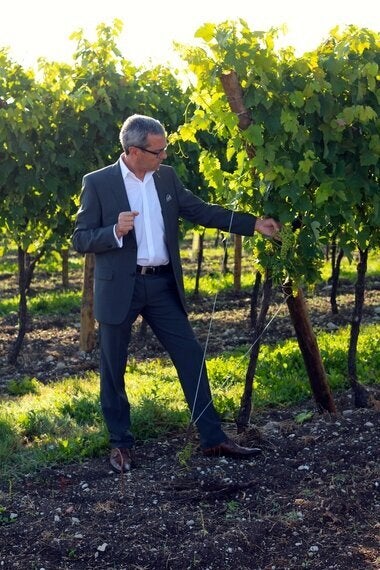 I met Thibault, who created the Grey Goose legacy and its flavour expressions, a few times in London at various glamorous parties during award seasons and charity fundraisers for the Elton John Foundation prior to the trip.
To be accompanied by Mr Grey Goose in his hometown to discover a brand now synonymous with luxury, is a real honour.
I was impressed by how hardworking Thibault is to forge a spirit of outstanding quality and character given the achivements he has - to this day he still oversees the crafting of the vodka and personally tastes every batch. It's an eyeopener to see in person what really underlines the success is passion, dedication, precision and craftsmanship.
The son of a wine grower, Thibault was immersed from an early age in the craft of fine wine and spirits making. He later joined a leading cognac house, where he received his formal instruction and began an apprenticeship of seven years under the tutelage of a Maître de Chai (cellar master), until he earned the same title in 1992.
"In the beginning, I was considered a maverick, even an eccentric, for trying to make vodka in historic Cognac, France, from wheat no less. There were many naysayers and sceptics, and all were waiting for me to fail, but I knew I could prove them wrong and create a product that tasted unlike anything available," said Thibault.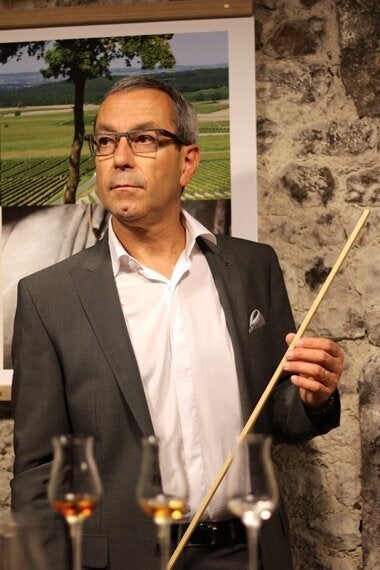 No trip to France is complete without cognac tasting. Back to the château, even though it was only 9am for the first time in my life I had a morning cognac tasting session which was led by Thibault.
Following my last sip of the world's smoothest cognac, we switched to another new exciting experience straight away - French bread baking session using the Picardie flour with their local boulanger.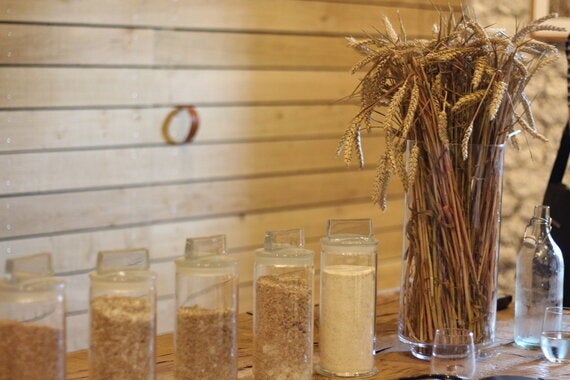 Thibault's vision was to create the world's best tasting vodka from an unlikely source - wheat from the Picardie region, known as the 'bread basket' of France. He selected only the finest soft whiter wheat from Picardie, using the whole grain to create the spirit.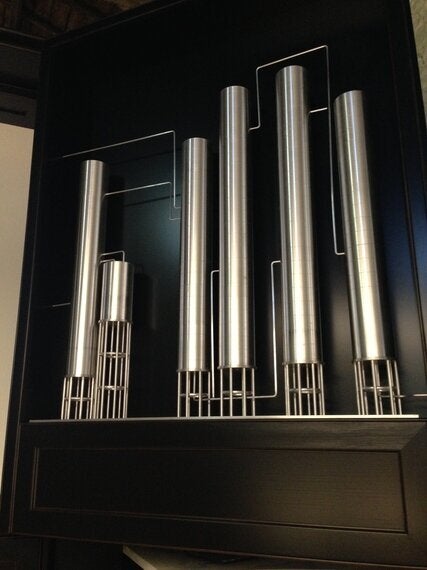 The spirit was then distilled only once using a continuous column distillation process designed to transfer into Grey Goose the quality and character of the wheat.
He then masterfully blended it with pure spring water, naturally filtered through champagne limestone 500 feet below the ground, from the village of Gensac-La-Pallue in the Charente Valley near his place of birth.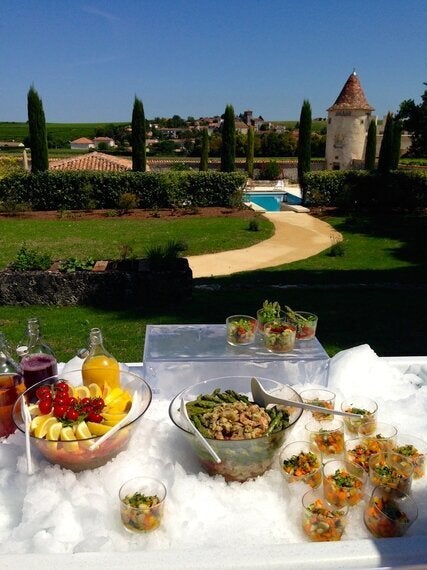 Lunch was in the baking sunlight which touched every part of my exposed skin. The view was exquisite. The food was prepared and cooked in front of us using the freshest of ingredients. The chef totally spoilt me by torching my favourite dessert crème brûlée with a flame gun.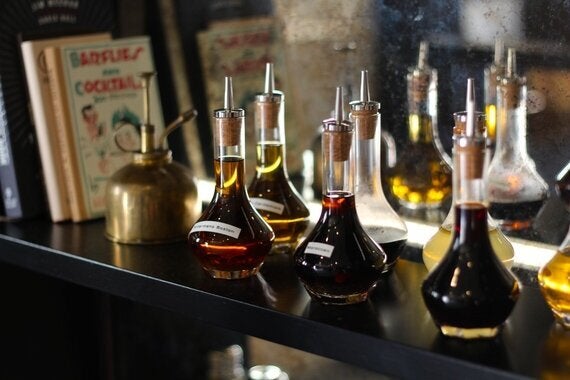 I felt like a pro in making a variety of classic cocktails at a mixology session with the global brand ambassador, who taught me how to mix the drinks of danger.
We tasted different flavours of Grey Goose in the tasting room: Cherry Noir (black cherries from the French Basque country), L'Orange (fresh oranges from Florida, Brazil and New Guinea), La Poire (Anjou pear), Le Citron (fresh lemons from Menton, France), and a fairly new addition to the family, Le Melon.
Le Melon smells like walking in a psychedelic field full of cantaloupes, but the taste is more subtle - it lingers on the tongue in a glacé tropical way. It was 'pure chemistry' making a Melon Mule when I strained the mixture of the spirit and the juice from three lime wedges into a copper mule tankard filled with crushed ice.
The climax of the tasting session was the newest expression Grey Goose VX - an intricate marriage of cognac and vodka. It has a rich and complex nose, with hints of plum, apricot, citrus and wild honey, followed by a long lasting finish. It is only produced in limited quantities to maintain its superior character. I tasted it neat and appreciated its rich and aromatic character. The concept was rather special - a combination of authenticity and innovation.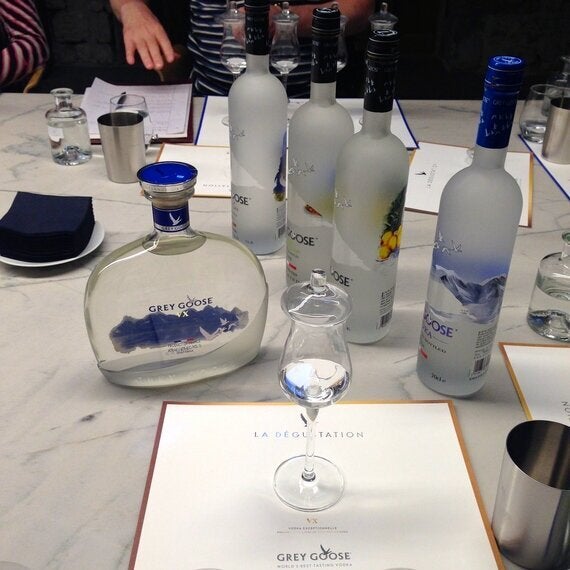 The finale of the trip was a gastronomic formal dinner in the private dining room with Gravlax salmon, Saint Moret cream cheese and orange vodka; Wellington beef, sautéed chanterelles, and confit shallots with baby carrots; cheese plate on a piece of Cognac barrel; and chocolate sphere, roast apple with pastry cream and Grey Goose vodka.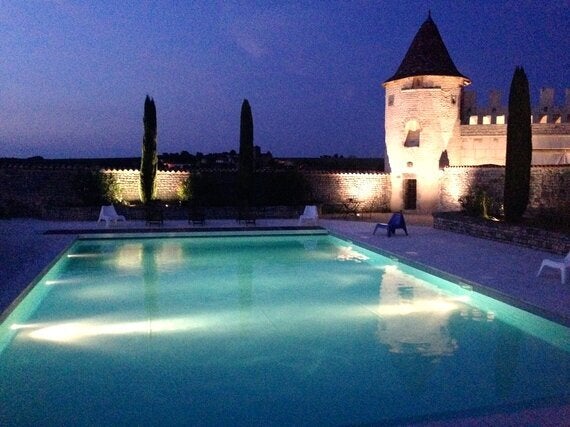 After dinner, we drank, chatted, and laughed some more in the courtyard. A beautiful week of immersion in the heritage and the new of Grey Goose - it's like magic in the moonlight.