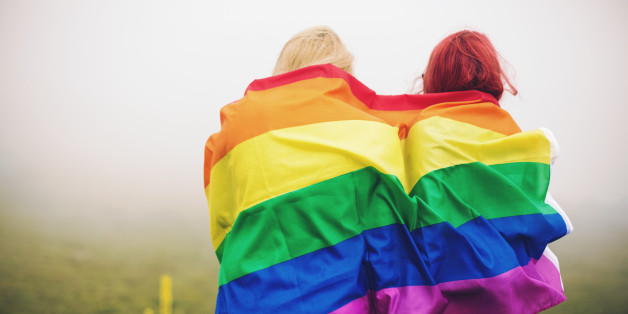 Pekic via Getty Images
I'll never forget the moment when, as a 16-year-old girl who had only just moved to the UK, someone gestured for me to join their group of friends. I felt accepted, welcomed and part of a something - a feeling that all of us hope for, but which isn't always so easily attainable or so generously offered.
That's why the announcement that the Church of England will be creating services for transgender worshippers is particularly welcome; it provides a clear message that you are welcome to celebrate your faith, and to be part of a community, whoever you may be.
We all have to accept different things about ourselves as we become adults and learn how to navigate life's opportunities and misfortunes. And, for a sizeable minority, this includes learning to understand a gender identity that is different to their gender assigned at birth.
We take our cues about how we accept ourselves and others from parents and other key adults. Importantly those same authority figures look for guidance and support themselves. For many people, religious and spiritual guidance is a pivotal part of the process of navigating through life. Parents will ask their faith leaders how they should react to the actions and decisions of their children, and how they should broach difficult themes.
An editorial published in the British Journal of Psychiatry emphasises that religious belief can be a source of well-being and support. It can be argued that in addition to the benefit of faith, there is also the benefit of belonging and community.
Feedback from young people who are transitioning from one gender role to another consistently resonates with the intense desire to achieve that very same sense of belonging and community that faith can often provide. Safe community spaces, such as accepting religious environments provide an opportunity to safely explore gender roles, learning how to introduce yourself by the name that fits who you are, and sometimes explaining the transition journey that you are on, in a way that feels manageable.
A Manchester City Council report into the health of trans people, notes high levels of mental health needs, and shows that isolation, particularly for older trans people is a serious concern. We are all aware of the connection between loneliness and low mood, and we all know that loneliness is exacerbated during times when communities are celebrating. If you know that your local religious centre will welcome you when you complete your gender transition, then you are likely to return on Christmas day, and you might also find that your families or your neighbours invite you back into their homes.
Faith is a complex, deeply personal and equally polarising force, it has the power to damage or enhance one's mental health. The complexities of gender are increasingly acknowledged, both physically and emotionally. If faith leaders can communicate acceptance and provide a welcome, then communities will have the opportunity to support some of the most vulnerable individuals in their societies.