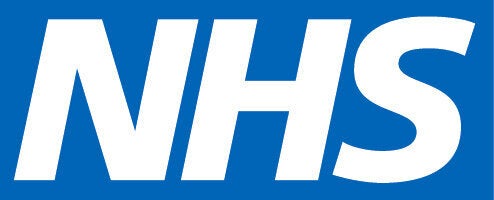 I am on the frontline. I am the reality of the NHS on a typical day. I am what patients all over the country are experiencing when they ring their GPs. I am what Jeremy Hunt chooses not to wait for, preferring to go to A&E. I am the GP on-call today.
When I arrive before the surgery opens, all the appointments saved for today have gone. Booked already by my colleagues who needed to follow up a patient. By the reception staff who have been instructed to do so by a consultant letter, or a district nurse. Or a patient who insisted it was urgent. There are 10 appointments left for today. There are 10,000 patients. My three colleagues are here all day, but one can't help with the home visits. They have a meeting about commissioning services in the local area. A brilliant idea from the government. But there is no time or money allocated for them to attend this meeting. So that means there are just three of us.
At 8.10 there are 20 patients waiting for me to ring them back. At 8.30 there are 53. There are two home visits from earlier in the week already. It was so busy on the other days, there just wasn't time for the doctors to get to everyone, so some patients have had to wait. I can't delay them for another day. What if it was my parent or grandparent? I ring the patients back one by one. Some take a few minutes and have simple problems. Others are more complex. Some are children. Some need appointments. I find myself guarding the few we have like a dragon hoarding its gold. I see the simple ones myself - the coughs, colds, medication problems. I can get through them quickly having already spoken to them on the phone. I give the more complicated ones to my colleagues. They have a whole glorious 10 minutes to see each one. By the time you look at the records, call the patient, see, examine, prescribe and type the notes up, it's never long enough. They run late all morning.
Each time I look back at the screen, the triage list has grown. For every patient I see or ring, another one appears. Now there are six visits - three each. That's manageable. I pray no one else is ill who can't come in.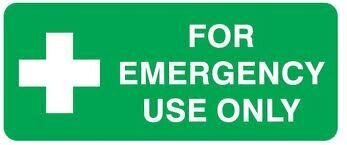 A call from the hospital about a dying patient. They need me to help arrange their care when they come home. The consultant can't do it - they don't know the local hospital. Can I arrange the Macmillan team? Can I write to the palliative care consultant? Can I inform the out-of-hours services of the plan? I say yes, of course I can. Because if I don't, it won't get done, and a dying patient won't get the care they need. What if it was my grandmother?
While I'm on the phone the nurses and healthcare assistant have come in. They each have a patient who needs seeing. One has high blood pressure, another has run out of tablets, one has mentioned chest pain, another has an abnormal test result. The list of calls grows. The receptionists send me messages about medications for patients. Inevitably they are all urgent - the moisturising cream, the tablets that aren't due till next week, the carer who wants to know if their client can use moist toilet paper with the tablets they are on?
Lunchtime brings eight visits. We take three each and I manage to deal with the rest over the phone, feeling bad as I do even though they were problems that could safely be solved. While I'm visiting a cancer patient the phone rings - another late visit from the surgery. I take the details. They are all so polite, so pleased to see me. I want to stay and chat to them all. But I don't have time.
When I get back there is a new list of calls for the afternoon. Messages from patients - the scan I requested isn't for six weeks, can't I make it sooner? The appointment to see the consultant isn't till after Christmas - the patient says they can't wait that long. I make phone-calls. Dictate letters. Try not to overburden an already breaking system for my colleagues in secondary care.
Everyone's problem is urgent. Everyone's symptoms are serious. Everyone wants to be seen today. But I can't please them all. There are not enough appointments. There are not enough doctors. We had more - they all left. Not because of this, the busy on-call days. But because of what happens when this all ends at 6.30pm. When we breathe a sigh of relief that the out of hours service has taken over until the morning. Then I have 83 letters that need reading, coding, actions taking. There are 74 blood results that need reviewing, filing, prescriptions issuing. There are complaints letters to be answered, minutes of meetings to be read, protocols to write for the surgery. I am fire-fighting.
From one day to the next I am trying to put patients off, tide them over, treat the urgent things because there's no time or resources to look beyond that. We work in a deprived town, where the 'dog-end voters' live. This is the local GP service. All the practices in the town are struggling. We are on the point of collapse.
This is the frontline of the NHS. This won't wait for the extra thousands of GPs that will appear in 2018. This won't be helped by the funding trumpeted in the press release to extend opening hours. How can you extend hours when we can't even manage the ones we have now? Patients just want to see their doctor. There aren't enough of us. No-one is listening.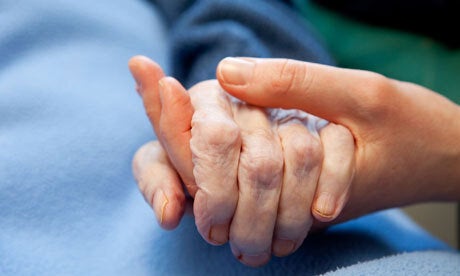 I am not the best doctor I can be. And that makes me immeasurably sad. What if my daughter needs her GP, and she gets someone like me? What if my parents ring for a home visit, and their GP says there aren't enough doctors to call today? What if my grandmother is the dying patient, whose GP doesn't have time to arrange her end of life care?
This isn't about politics. It's about patients and doctors. And I am on the front line.
Popular in the Community