Home to some of the best performers and shows in the world, the Edinburgh Fringe Festival also allows for a number of stumbles, struggles and serious faux-pas in the world of the Arts. With just under a week left for the festival and three weeks of theatre making and watching behind me, I cannot help but share a few things I have learnt along the way.
1. Being self-aware does not automatically make you funny.
Most commonly found in stand-up and sketch shows are the performers who appear to know that their material is poor- and yet through their own acknowledgment of this uneasy truth, they embellish the shallow set and believe more than ever in their unlikely success. I struggle to discern whether this is a cultural phenomenon, where in an increasingly vocal society we think that if we can contest our own weaknesses, they do not exist. Unfortunately if you're not funny, saying you're not funny will not make you funny. Explaining the punch line to a mediocre joke will not increase its strength through some form of illogical reverse psychology.
This applies to stand-up comedy but also to new writing in theatre. The line between verbatim and meta-fiction is blurred when the performers lose track of their characters in an attempt to win the audience over. I do not need to be told why this is the last song of the show, or why that transition was particularly clunky. The fact that the creative minds behind the show are obviously aware of its flaws, surprisingly, does not make them disappear.
In some cases, the performer uses self-awareness to their advantage by managing to always put themselves one step ahead of the audience. By creating humour that stems from a carefully crafted auto-evaluation, the artist displays intelligence and tact in their attempt of squeezing out a chuckle from terribly critical audience members.
• Breach Theatre may be the first company to incorporate verbatim conversations with a dolphin into a show, in the astonishing Tank. Based on transcripts from the 1965 NASA funded experiment in which American scientists attempted to teach dolphins to speak English, the company uses innovative and exciting devising techniques blending theatre, physicality, intricate sound design and stunning film. The end product is bold, striking and thoroughly engaging - a true force to be reckoned with. Tank is transferring to the New Diorama Theatre in London, 6-10 September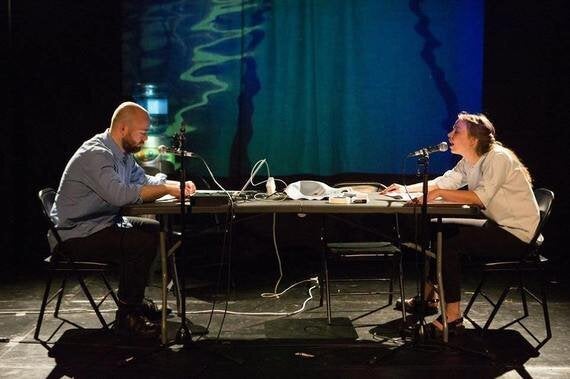 Image from Breach Theatre
2. Being honest verging on self-deprecating does not make your show automatically poignant.
The conversation that needs to be louder and which continues to grow, the conversation around mental health and sexual abuse, seeps into the festival and screams from the rooftops at the Edinburgh Fringe this year. There are countless monologues, duologues, performance pieces and explorations of these themes from brave individuals sharing their stories. These are upsetting and shocking stories in turn, from a vast and surprising range of artists. However, it seems that the bar for artistic merit seems to be set a lot lower for shows focusing around these ideas, as if the topic of choice gives the show a head start towards its overwhelming success.
In the same way that I do not feel that Di Caprio deserved an Oscar for stamina in The Revenant, honesty from one stranger on a stage to another in a seat should not guarantee a five-star review. Although this gives potential and allows for so much intensity and emotion that perhaps fiction cannot imitate, it does not mean that the artist should sit on their story and just watch the fans roll in. Discomfort and curiosity have overcome me a number of times, while inspiration and artistic adoration have stayed quietly at bay. If you do not grasp the potential of your story and mould it to do it justice, it may as well have never been given the spotlight at all.
• Every Brilliant Thing deals with depression, family, suicide and happiness in a skillful, ingenious and incredibly moving manner. Every performance will be completely different and guaranteed to touch a nerve with all those who come across it. If we could all be nearly as emotionally intelligent as Jonny Donahoe and Duncan Macmillan, the world would be a much more brilliant thing. Every Brilliant Thing @ Roundabout, Summerhall (Venue 26) - 15:15 - and then on tour!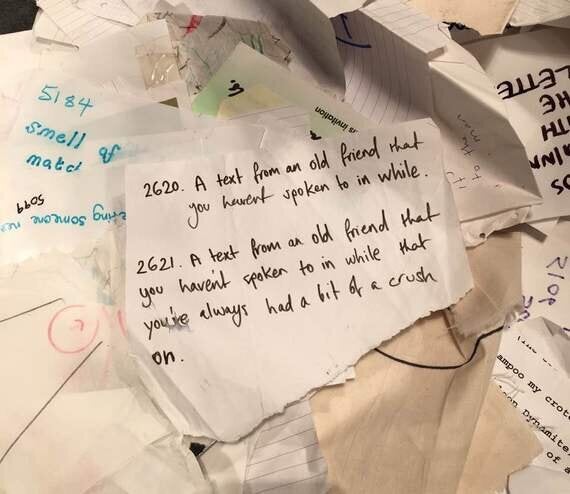 3. Talking about sex does not make you automatically controversial, powerful or exciting.
In a similar vein to the heartfelt self-deprecation, the jittery, uneasy young women exploring their sexual history are supposed to strike a chord with audience members, as are the lengthy monologues exploring a male's sexual odyssey. There seems to be an underlying assumption that sex sparks audience members' greedy curiosity, yet at times doing no more than subjecting viewers to a contained, uncomfortable and superficial performance about the birds and the bees. The problem faced with these superfluous productions is the sheer weight that they inflict upon the audience, the shows then lacking release, complexities or appeal of any kind.
• One show that manages to excite and entertain from beginning to end is Reefer Madness, by Bristol-based theatre company Impromptu Productions. Admittedly ridiculous and extremely daring, the company embraces the topic and shoves sex and drugs galore quite literally into the audience's lap. With seriously impressive energy and an extremely talented group of young creatives behind the production, the standing ovations from sold-out audiences continue to be well deserved. Reefer Madness, theSpace on Niddry Street (Venue 9) - 22:05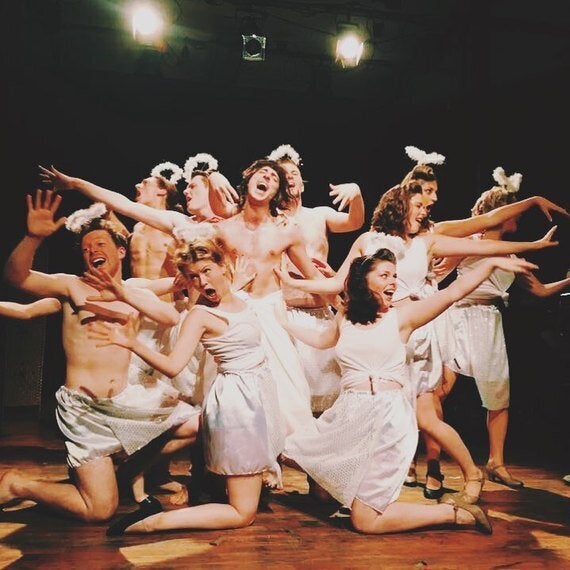 Photography by Impromptu Productions
4. Feminism on stage does not automatically have to be angry, preachy or stereotypical - it can also be great.
Issues of equality and feminism have made their way into mainstream media in recent years and have left no stone unturned. This means that Edinburgh, yet again, is flooded with a lot of powerful women aiming to convey ideas of peaceful equality in a somewhat less peaceful manner. This has led to a certain prejudice against feminist art, it being deemed patronizing, laborious and even a bit annoying. Although I would generally disagree with this mindset which opposes itself to ideas on gender politics that I see as essential, it was not until this year's Edinburgh Fringe that my suspicions were confirmed. Feminism on stage, when done right, can be the best thing ever.
• Before I entered the theatre, Hot Brown Honey was a combination of three words I kept getting wrong (Hot Lemon Toast? Honey Brown Tea? I'm still unsure as to what I struggled with so much). When I left, it was the only show I could recommend to anyone. Hot Brown Honey takes every judgment, fear and stereotype in the world and completely smashes them to pieces. The show tackles a heavy load of issues not forgetting feminism, cultural appropriation and colonialism while being the most upbeat, invigorating and mighty display of talent I've ever seen. Imagine music, circus, hip-hop, poetry, reverse strip-tease, beatboxing and dance. All in one blistering display of all the power you could ever hope to behold from any human, dismissing every gender preconception and misconception that has ever existed. Whoever you are and wherever you come from, this will change your life. I have never been surer of anything else ever before. Hot Brown Honey @ Assembly Roxy (Venue 139) - 20:20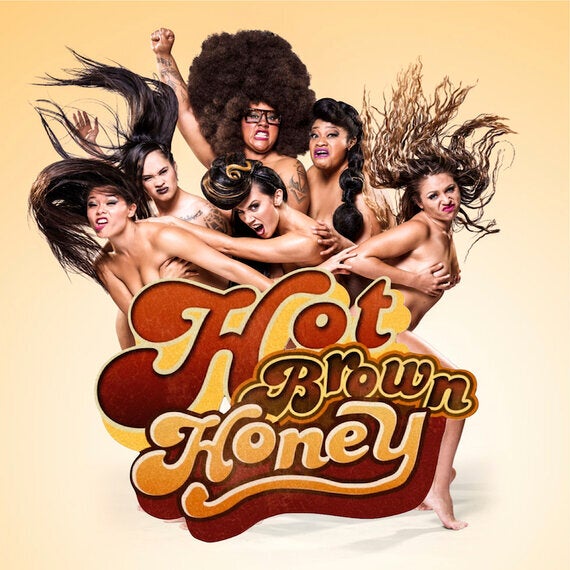 Photography by Dylan Evans Photography
5. You do not have to use too many words to speak loud enough. Some of the most powerful messages have been said without any at all.
When opening up to an audience, the first reflex most of the time is just to talk to them - which isn't always a bad thing. From this, we've already gathered that Rhys James is great, Jonny Donahoe is pretty magical and the Hot Brown Honey ladies are iconic, all thanks to their words (mostly). However, the flaws in self-awareness and self-deprecation stem from abuse of language, where emotions are exhausted and audiences are underestimated in their capacity to comprehend what lies in front of them. Too often, performances rely on the power of words and nothing else to create an enticing show, which has led to frustrating and patronizing experiences - as mentioned above. It is from companies focusing on the subtleties of the body and the creative possibilities of the imagination that have emerged the most compelling performances.
• As a final recommendation for the last week of the festival comes Smother, a heart wrenching physical love story from 201 Dance Company. At the centre is two men's all consuming relationship and the intense somewhat Skins-inspired world around them.The narrative is spun through a series of musical chapters, the performers using physical theatre and dance to convey the breadth and intensity of emotions of the story that is being told. With a current and evocative soundtrack and incredibly moving performances, Smother does not speak a single word aloud and yet its message transcends the limits of physical movement completely. Fresh, bold and affecting, it remains one of this year's finest treats. Smother @ ZOO Southside (Venue 82) - 15:20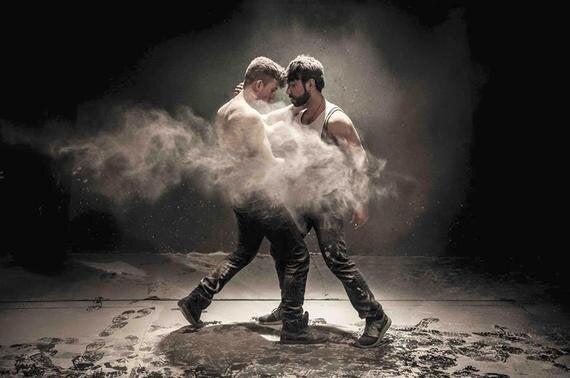 Image from 201 Dance Company