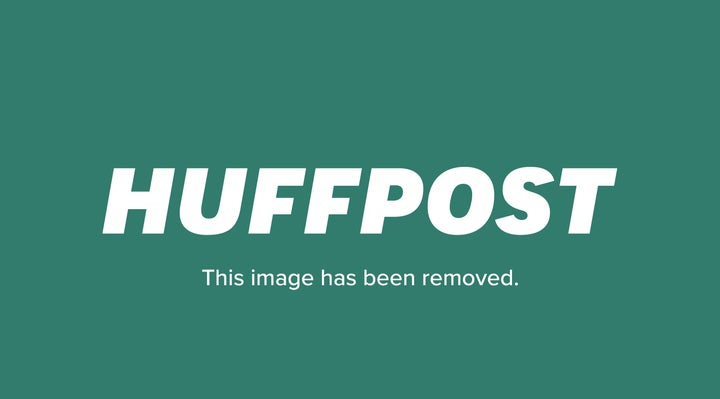 Image courtesy of BFI/LFFPRESS
If Richard Linklater and Jack Kerouac had a lovechild, it would probably look something like Andrea Arnold. The director of Fish Tank and Wasp returns with an unconventional, raw and all-consuming road trip odyssey, American Honey.
The film follows Star (Sasha Lane) as she leaves her life behind to follow a mag crew on the roads of America. It focuses on the freedom of youth and the unadulterated high spirits of these, mostly good-willed, vagabond teenage misfits.
She meets Jake (Shia LeBeouf) as they lock eyes across the supermarket aisles to the tones of Rihanna's We Found Love and he asks her to join him and the others on the road - a modern broken fairytale? Their chemistry is electric and pretty much bursts out of the film's 4:3 frame.
Although most performances are bold and confronting, especially Riley Keough's powerful Queen Bee Krystal, there is something utterly mesmerizing about the onscreen love that develops between new girl Star and tricky crew leader Jake - it's equally fascinating to observe this in the context of a truly redeeming and heavily charged performance from LeBeouf, and Lane's first ever acting role.
It is a shame that the other characters are not developed enough to each share their thoughts, fears, or even favourite songs with each other and the viewers. In avoiding political and social commentary, Arnold then lets some psychological subtleties fall through the cracks.
In theory, the characters could be assimilated to the Spring Breakers girls when viewers initially meet the teenagers - somewhat foreign to a prim middle class audience. But soon this prejudice slips away as we sit alongside them, feeling fully engrossed and strangely comfortable as everything from Lil Wayne to Steve Earle guides the film along musically.
Star and the crew see no obligatory crash and burn trajectory and there is no trap door for her to fall through with each new decision she makes. Karma has no place here, where bad actions aren't always punished and good deeds sometimes go unnoticed. This makes the film all the more unpredictable and attractive.
This unpredictability no doubt comes from Arnold's work ethic, who mostly street cast the film, capturing Runt, Corey, Austin, Sean and the others on screen as she found them on the streets, drinking on the beaches in L.A.
In conversation, Arnold highlights how important this authenticity is and describes her road trips with no real direction, fuelled only by the idea of making this film - she really isn't faking it here, then. The director feels simultaneously so there and yet completely removed in American Honey. It doesn't feel possible to imagine one person orchestrating everything that's happening as the film toys with a vérité style in its spontaneity.
The film strives from its visceral proximity to everyday vanities: what the director does not explicitly comment on or manipulate, she makes up for by confronting viewers with a highly sensory experience. Saliva and pores are shared and exposed as wafts of fake tan and cigarette smoke meet the taste of warm alcohol - as much on screen as in the viewer's mind.
Channeling Terrence Malick's curiosity for the surrounding world with a fondness for every living thing and Xavier Dolan's physical attention to human emotion, you'll struggle to contain your own senses as they react to such a torrid art display.
American Honey has no real direction in the sense that whatever happens just happens. The film's *star* quality lies in its unfiltered human performances - there aren't any dramatic expectations nor inevitable downfall to provide a bit of thrilling viewing satisfaction.
Instead, what we have is a blistering epic, just shy of three hours celebrating the lust, drive and greed of the youth of America. Without a doubt, American Honey must be seen to be believed.
Related