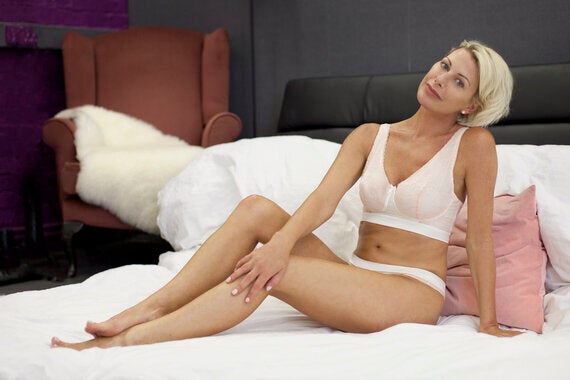 For most women shopping for lingerie post-surgery can be quite the nightmare. As if trying to buy underwear wasn't stressful enough. You now have a whole new body to work with and your confidence has hit a new low. And for my Nan, her story wasn't any different.
Marlene, my Nan. An incredibly glamorous, youthful and fun loving woman was lucky enough to beat breast cancer a few years ago. When first diagnosed she was in her early 60's whilst I was away studying for my lingerie design degree at university in London. No matter how hard we looked online, all that seemed to be available were utilitarian style, straight jackets in black or nude, labelled as 'mastectomy underwear'. How awful, after all she had been though and overcome, this was all that was on offer. There were tears and disappointment at every shop. Trying locate the infamous 'mastectomy bra' seemed to be a challenge all by itself. Embarrassed shop assistants discreetly directing us to a dark corner at the back of a department store, hidden away as though it were some sort of secret or taboo not to be shared or discussed.
After working at Victoria's Secret, bra fitting and creating a positive experiences. I couldn't help but ask why this same experience was not available for women post-surgery too. Breast cancer does not discriminate, affecting women of all ages, so why could they not have the same feelings of excitement and gain confidence in the same way? I decided to take matters into my own hands, use my experience in lingerie design to figure out a solution, not just for Marlene but for all women affected by breast cancer.
After talking to more and more women that had undergone a mastectomy or reconstructive surgery. Realising women of my own age are encouring the same issues. I came to the conclusion that we all want the same things post-surgery or not. Good quality lingerie that we feel confident, comfortable and ourselves in that actually fits! And from here I created Hummingbird. I wanted a brand offering fun and luxurious lingerie that re-empowers the women that need it most. Women that may have lost their self esteem, confidence and feeling of femininity along their journey with breast cancer.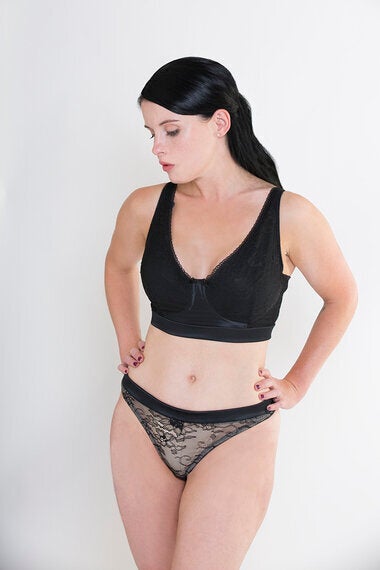 I started working with the aims of comfort and fit and the centre of my design, whilst ensuring no compromise was made on style. Using exquisite silk, lace and gold components. I created lingerie specifically designed to looks like 'normal' desirable lingerie, with hidden silk secrets of its own. Making all garments carefully by hand, I decided on the option of made to measure. Allowing women the ultimate experience in luxury, the opportunity to feel special, listened to and unashamed and come out the other side with lingerie that made them feel great.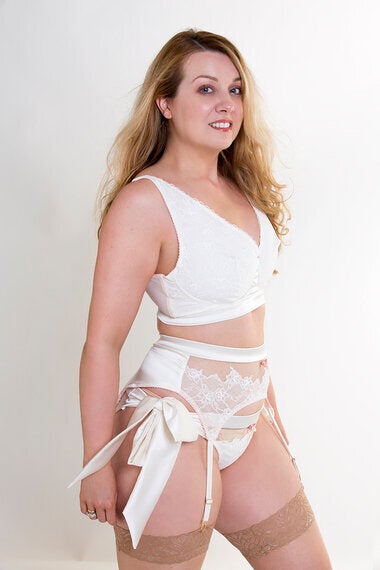 Promoting body positivity is always a huge focus point for me. So championing the face of Hummingbird are not models, but real and relatable women that have fought their very own battle against breast cancer at least once in their life. Each woman brings her own unique beauty; age and size to the brand, encouraging women like Marlene to feel happy and confident in their own lingerie, and learn to celebrate their wonderful and powerful bodies for what they are. Super women.
10% off for Breast Cancer Awareness Month
Online discount code : BCA2016HBL