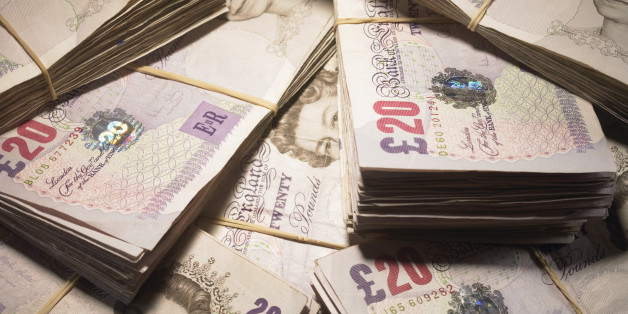 Getty
In 2013 the government introduced fees for Employment Tribunals. At the time, I was a partner in a law firm that represented trade unions and their members, jointly running the employment rights department. I knew instantly that this would be catastrophic for access to justice.
Employment Tribunals were set up, originally as 'Industrial Tribunals', in 1964 to hear disputes between employers and employees or workers, ranging from unfair dismissal or unpaid wages through to complex discrimination claims. It was thought that Claimants would be able to represent themselves, but over time the law became more and more complex, and anyone unrepresented would be seriously disadvantaged, already creating barriers to justice.
Since 2010 there have been a series of attacks on employment rights, from increasing the service threshold for claiming unfair dismissal from one year to two, to changing the composition of Employment Tribunal panels so that the vast majority of cases are now heard by a judge sitting alone without lay members. But the biggest attack was Employment Tribunal fees.
Previously, a claim could be submitted to the Employment Tribunal for free. Under the new regime it costs £160 to submit a claim for unpaid wages, redundancy or holiday pay and a further £230 if the case went to a hearing. For unfair dismissal or discrimination, the initial fee increased to £250 with a further £950 payable in the case went all the way to Tribunal.
Picture the scenario, you are owed £500 by your employer, but the cost of challenging them in court, even before legal representation, would be £390. Or if you have just been sacked, have bills to pay and children to feed, it's quite likely that you would not be able to afford the £1,200 it would cost simply to get your claim heard, no matter how good the merits.
It was no surprise to me then that claims to the Employment Tribunal reduced by 79% in the three years since their introduction.
The Supreme Court, in their judgment, recognised this, stating that fees rendered any financial reward pointless. They also stated that middle and lower income families could not afford fees 'without sacrificing ordinary and reasonable expenditure for substantial periods of time'.
The Supreme Court also held that fees indirectly discriminated against women, who were more likely than men to suffer discrimination at work. I wholeheartedly welcome this. After the birth of my son, and before entering Parliament, I set up my own business advising women in relation to maternity discrimination. One of the hardest things I had to do was explain to women who had been subject to terrible discrimination, the money they would need to pay to the Tribunal if they wanted to pursue justice. For many it was just too much.
The judgment is a testament to the long and hard fought campaign by Unison who brought the action and others who have campaigned hard on this issue and other attacks on employment rights.
The Government have stated that they will end Employment Tribunal Fees immediately and make steps to compensate those who have already paid them. But for thousands of workers who had good claims but could not afford to pursue them, the decision comes too late.
Ellie Reeves is the Labour MP for Lewisham West and Penge, and an employment law barrister