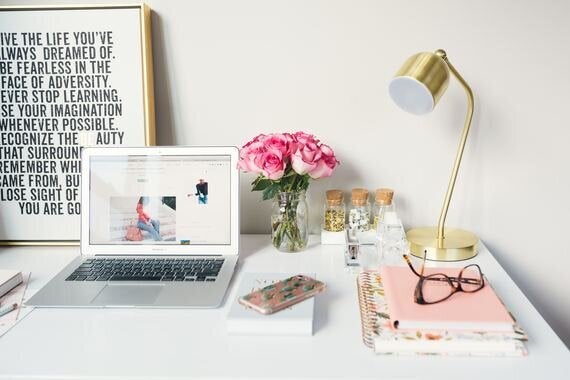 Did you know that there are currently an estimated 10 - 15,000 unpaid internships and that in many industries they have become the first step for many after graduation? A new survey by Social Mobility Commission found that three quarters of those asked backed a change to the law to stop this exploitation.
Just one of the problems with these unpaid internships: you can't get a job because you haven't got experience, you can't get experience because you are unable to work for free.
Let me take you back to 2010, I was fresh out of university and eager to get my foot on the first rung of the career ladder. But, as I found out for myself, it isn't quite as easy as we expect and getting a job - or more to the point, the right job - takes time and requires experience.
That's right - the degree we worked three years for doesn't mean much without experience. But, this becomes a vicious circle, being unable to get it because we don't have it.
After spending nearly a year working in a pub I finally landed my "dream" job. I was on little more than minimum wage (and that is during the day - evenings and weekends I worked for free..!) But I was getting that much sought after experience and it was the perfect first step to set me up on the path I was desperate to go down.
Except it wasn't. Less than a year in my boss shut the company down pretty quickly as the words court and bailiffs started to come up. This meant I found myself, suddenly, without the job I loved and unable to hand my notice in when an opportunity, that would enable me to progress, came along.
Naively, perhaps, I didn't foresee any issues getting another job. But, I was back to square one, applying for role after role, competing against hundreds of others with further education and many more years in the industry.
Eventually, with my bank account covered in cobwebs I found myself working as a Christmas temp in a gift shop round the corner from the office where I had worked as a broadcast journalist just weeks before.
This continued long after Christmas but finally I landed a three month Editorial Internship at Visit London. Unfortunately they told me from the beginning they wouldn't be able to offer a role at the end of it, but it gave me real valuable experience and a wage which allowed me to travel to London to do it.
Of course, three short months flew by and it was over before I knew it.
Once again I was reading job description after job description that sounded ideal only to get to the bottom and read the words: this is an unpaid position. I even attended an "interview" (read: they had me working for the day) which ended with them telling me the role was to build experience and there would be no salary. Safe to say I walked out the door and never returned. As well as being unable to do it financially I refused to be exploited in that way. Did they care? Probably not because I don't doubt that someone came along who was willing and able to do it for free.
So, I was now 25 and doing a few weeks work experience at a couple of glossy magazines - to keeping building up my CV while I applied for jobs.
Although I'm not sure you could call all of it work experience because at one (the place I had always dreamed I would one day work) I was sat at the end of the table, ignored and asking for work because they weren't giving me anything to do. When I was given a task to complete it was often the menial ones that no one else wanted to do. I wasn't sure why they had invited me in - what exactly was I learning from twiddling my thumbs? Every part of me wanted to get up and walk out but I sat there and continued to ask for the experience I had paid over £100 on the train to be given.
By this point I refused to do more than a week here and there unpaid, I simply couldn't afford it.
The survey conducted by the SMC followed a report by the All Party Parliamentary Group on Social mobility back in January which concluded that all interns should be paid after the first month and I couldn't agree more.
Sure, for me, it all worked together to give me the experience I needed on my CV to keep getting the next opportunity. But, working in a pub to fund unpaid work and being unable to move out of my parents because I didn't have a salary wasn't a situation I expected to be in four years after graduating.
The question is, why do we do everything and anything we can, trying to prove ourselves to people who think we deserve to be paid so little, if anything at all, for our time and hard work? And why should we work 9 to 5 with nothing but 'experience' to show for it? We might well be 'lucky to be there' but that, unfortunately, doesn't pay the bills.
Related