Known in the industry as the Godfather of Poker, Doyle Brunson is an American player, a two-time winner of the World Series of Poker Main Event, a Poker Hall of Fame member, and the author of several books on poker. I never imagined in a million years that I would travel all the way to China to meet this poker legend, and to get his autograph.
I was in Macau along with 17 avid poker players from around the world, players who had qualified through a series of satellite tournaments to represent Titan Poker at the Asian Poker Tour (APT). It was August 2008, and the event being staged offered $1,500,000 in guaranteed prizes, making it at the time the most lucrative tournament to ever take place in Asia. The Titan Poker players came from Germany, Spain, Italy, Sweden, Belgium, Australia, Malaysia, the Czech Republic, and Japan. I was there to make sure they had a good time and to cheer them on as they took to the tables.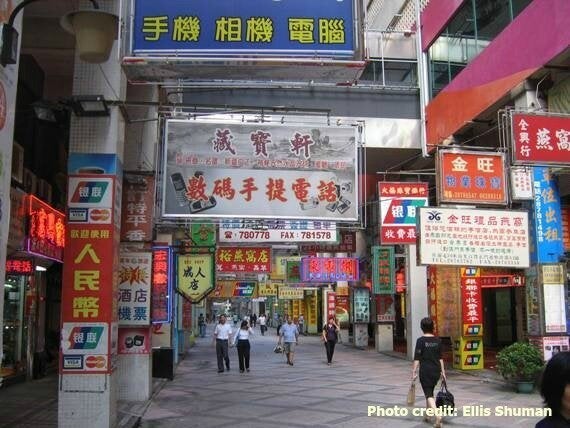 Participating in the tournament were many high profile names in international poker, including Johnny Chan, Todd Brunson, Liz Lieu, J.C Tran, Kenny Tran, Mike 'Timex' McDonald, John Juanda, Nam Le, Quinn Do, Steve Sung, David 'Chino' Rheems, Mel Judah, Mansour Matloubi, Harry Demetriou, Carter Gill, Richard En, and APT Manila champion David Saab.
Besides Johnny Chan, also a two-time WSOP Main Event winner, the only name on the list that was really familiar to me was Doyle Brunson.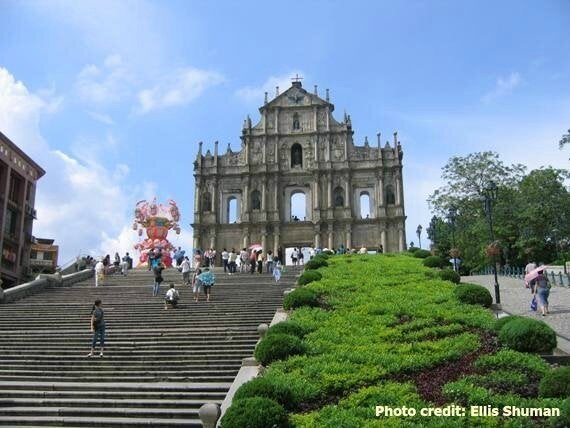 It was my first trip to Macau and I had a brief chance to explore the former Portuguese colony. This Special Administrative Region belonging to the People's Republic of China is the world's largest gambling center, with far more income from gambling than Las Vegas. Busloads of Chinese citizens were arriving constantly from the mainland, filling the casinos and spending most of their hard-earned cash on Baccarat.
Walking around Macau, between the APT poker sessions, I visited the ruined façade of The Cathedral of St. Paul built in 1602 and the Fortaleza do Monte, the fortress with cannons aimed across the city skyline at the famous Casino Lisboa Hotel. Most of my time was spent standing behind the poker tables, rooting for the Titan Poker players.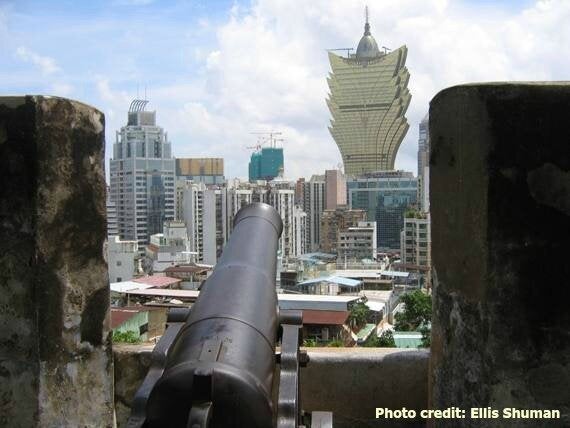 When I learned that Brunson, author of Doyle Brunson's Super System - one of the greatest books about the game ever written - would be giving away and signing free copies of his latest book, Online Poker, I hurried to the lobby of the StarWorld Hotel and Casino to meet the poker legend for the first time.
Subtitled "Your Guide to Playing Online Poker Safely & Winning Money!", Brunson's book was written with the intention of giving players everything they would need to become successful playing online poker. The book demonstrated that a legendary poker star who had once crisscrossed the state of Texas and elsewhere in search of a high stakes game was capable of adapting to the Internet age. In fact, Brunson had opened his own online poker room, Doyle's Poker Room, in efforts to benefit from the growing popularity of the game.
Doyle Brunson, considered by Bluff Magazine to be "the #1 most influential force in the world of poker", maintains a website to this day where some of his famous poker sayings - known as "Doylisms" - are published.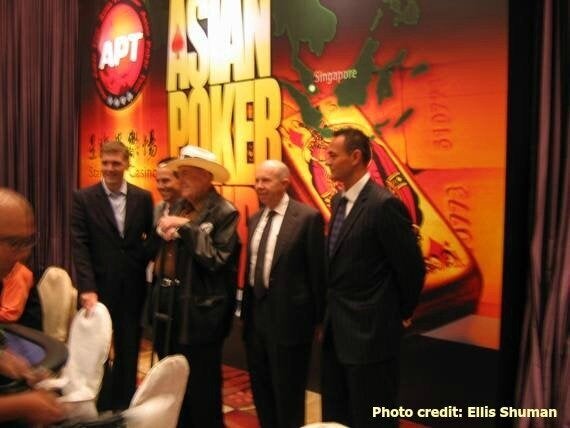 In that Macau hotel lobby back in 2008, I waited for my turn to approach the iconic champion with 10 lifetime WSOP bracelets. Brunson's son Todd, a famous poker player in his own right, was standing next to where his father was sitting, a pile of paperbacks on the low coffee table before them. I stepped up to the Brunsons and introduced myself, and gladly accepted a copy of the book.
The inscription Doyle Brunson wrote to me said simply, "To Ellis, may all your deals be good. Doyle Brunson".
I thanked him, appreciating the famous poker autograph I had just received.
May all your deals be good. Now, if that isn't a Doylism to remember forever, I don't know what is.