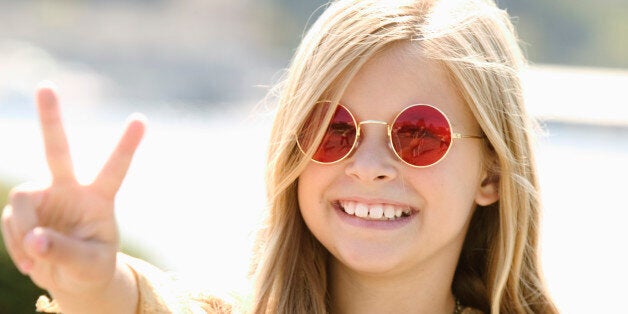 Hundreds of women - Israeli and Palestinian, secular and religious, young and old - all marching in white. They marched from Metula on Israel's Lebanese border, from the Arab town of Umm al-Fahm, from Tel Aviv and from Eilat. They marched through the streets of Jerusalem; they marched to the banks of the Jordan River near the Dead Sea.
They marched with Liberian peace activist Laymah Gbowee, co-winner of the 2011 Nobel Peace Prize in recognition of her "non-violent struggle for the safety of women and for women's rights to full participation in peace-building work."
They marched with talented Israeli singer and songwriter Yael Deckelbaum. Yael started her musical career at the age of 16 when she won first prize in a national competition for the best young singer-songwriter in Israel. At the age of 20 she performed as a vocal soloist with the Israel Philharmonic Orchestra at a tribute concert to the Beatles. She toured with Shomo Artzi and was a founding member of female trio Habanot Nechama. She has released three albums.
Yael's song "Prayer of the Mothers" was born as a result of her alliance with Women Wage Peace.
The non-political Women Wage Peace organization has one goal - to put an end to the conflict between Israelis and Palestinians. The organization doesn't believe in in endorsing one specific solution, nor does it presume to offer an answer. As it states on its website, Women Wage Peace wants "to restore hope and work towards a peaceful existence for ourselves, our children and future generations."
The basic assumption of Women Wage Peace is that the involvement and cooperation of Israeli and Palestinian women working together will result in a more effective peace process and increase the chances for a viable, sustainable political agreement. The movement was launched following Israel's 2014 Operation Protective Edge in the Gaza Strip, in which 73 Israelis and 2,200 Palestinians were killed in 50 days of fighting.
And so, starting October 4, 2016, the women came together in a March of Hope. The march culminated two weeks later on the northern end of the Dead Sea, with over 4,000 women holding a joint Jewish-Muslim prayer for peace. And that evening, over 15,000 gathered outside the prime minister's residence in Jerusalem calling for action.
In a voiceover heard in "Prayer of the Mothers", Gbowee offered words encouraging the continued non-violent peace efforts of Israeli and Palestinian women. "Peace is possible when women of integrity and faith stand up for the futures of their children," she said.
Hopefully, decision makers in the region will listen to the "Prayer of the Mothers" and act for peace.
Popular in the Community