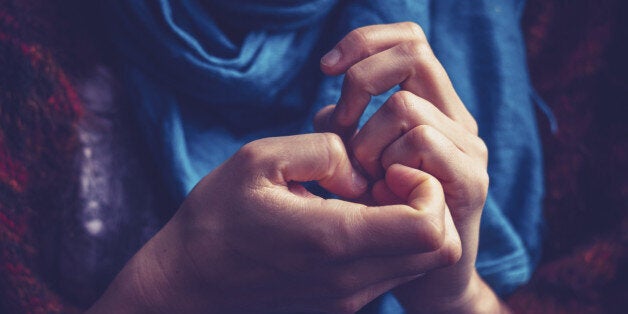 In March 2015, in the final weeks of the Coalition Government, £1.25billion was announced for (over five years) to improve child and adolescent mental health services in England. This accompanied the publication of the Department of Health strategy - "Future in Mind" - which set out a vision for how services could be transformed to help more young people and provide earlier intervention when problems occur. A year on, a progress check is needed.
The Education Policy Institute's Mental Health Commission, chaired by former mental health minister Norman Lamb, has followed the implementation of this policy closely. In our first report in April this year, we found a clear 'treatment gap' where services were, on average, turning away a quarter of the young people referred to them for treatment and a postcode lottery of waiting times.
After identifying the existing problems, our second report, published today, finds the six barriers which put the process of transformation at risk. The most significant barrier relates to the workforce. 8 out of 10 providers who responded to our freedom of information request said that they had experienced recruitment difficulties, particularly when trying to recruit psychiatrists and nurses. In fact, the same proportion of trusts (83%) have had to advertise roles on multiple occasions to fill them. One trust we spoke to had advertised for a consultant psychiatrist four times without success and were relying on a locum doctor to fill the role. This reliance on temporary staffing has proved expensive for the providers. Those trusts who provided information about their expenditure on agency and locum staff had spent nearly £50m last year, an 82% increase in the two years since 2013-14. This is money that could be more efficiently spent on improving care.
Our research also found the £1.25billion announced with such fanfare in 2015 is not reaching frontline services. This equates to £250million per year. Only £143m was released in the first year, and of that only £75million was distributed to local health leaders. It is not yet clear how much of this has been spent on frontline services.
For 2016-17, £119million has been allocated to local areas, but this has been included in their total "baseline allocation" - jargon for general budget. It has not been ring-fenced and so there is a risk that it will be spent on other priorities. Additionally, as specialist services sit within a wider network of support, from youth services to local authority funded charities and social care, there is a risk that the overall budget for children and young people's mental health may not increase or may even be reduced due to wider cost saving.
Next, the Education Policy Institute looked at progress in implementing this policy at a local level. We found a lot of work being done to improve services. For example, every area of the country has developed a 'local transformation plan', shining a much needed spotlight on children and young people's mental health and ensuring that local areas become more aware of service gaps. This has encouraged councils to work more closely with their local health service leaders to deliver some much needed transparency to the system. While these transformation plans are welcome, a closer look at the plans produced by each area throws up wide variation in the quality of these plans. So while some are excellent examples of good practice, others lacked important elements. Of the 121 published plans, only 18 areas (15%) have 'good' plans. 58 plans (48%) 'require improvement' and 45 plans (37%) 'require substantial improvement'. However, it's important to remember many areas included a lot more information in their internal submissions and it was not possible for us to review those.
The local transformation plans represent a moment in each area's transformation process. This analysis is therefore not a league table or final assessment of progress in each area. It does give us important insights and a way of measuring progress.
Children and young people's mental health is too important an issue to rely simply on local health leaders to lead change, especially given the wide variation in the quality of local plans and the significant barriers to progress identified in this report. This autumn, the Education Policy Institute Commission will use all this analysis to make detailed policy recommendations for national and local health and care leaders. The aim being to address the barriers that we have identified above. After all, unless improving CAMHS services remain a top priority for the Government, with annual clear implementation plans and access standards at a national level for which the Department of Health as well as NHS England can be held to account, there is a risk that access and standards will stagnate, or even deteriorate.
Future in Mind must be implemented effectively so children and young people with mental health problems in this country get early access to the high quality support they need.