As summer turns to autumn the lovely green trees turn red and brown...but unfortunately at some point in this season our lovely children go from a sun-kissed glow to pale and green. It's bug time people! I'm not talking the crusty noses and coughs. I'm talking stomach bugs. Horrible, icky, stomach bugs.
Now, quite sensibly schools and nurseries have a 48 hour rule (as do most offices, but that one REALLY does get ignored) which means that for 48 hours after your lovely darling's last episode of - ahem - vomit or diarrhoea - they have to stay away from other children and hence not return to school or nursery.
This can be a frustrating time as a parent - you've had a day or two of cleaning, moaning and sleeplessness. And now you have two days with a frustrated child with cabin fever. What on earth at you to do?
We had the unfortunate honour of this yearly (please be it for this year!) ritual a couple of weeks ago. So I thought I'd share my top tips for keeping you and your child's sanity during the 48 hours.
1. If it's nice and you have a garden - use it.
They need to run off some energy, get some fresh air, but ideally not come in contact with other children (siblings aside). I know it's annoying, but think of the other poor parents - and besides, many of the bugs can be caught a second time so you may just catch it back if you go back to nursery too soon! The garden is great for creative play - mud pies, scootering (albeit in small circles!), water play and football. You'll also appreciate the fresh air! We had some fun planting bulbs.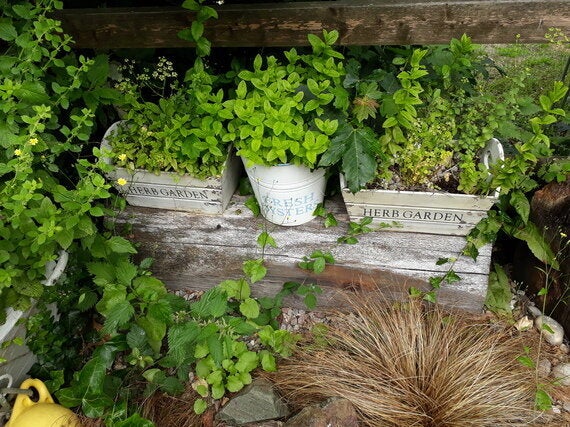 This was the time we really got into puzzles. I'm sure it's an age thing as much as a weather/illness thing, but my son loved it! We had great fun with his Fireman Sam puzzle, and also this great Hape puzzle! It's a bit different to the usual puzzles so it stretched his little brain in a different way as it stacks vertically not horizontally! The pieces were also great for imaginative play. A lifesaver when you have done the puzzle and realise it only took all of 3 minutes!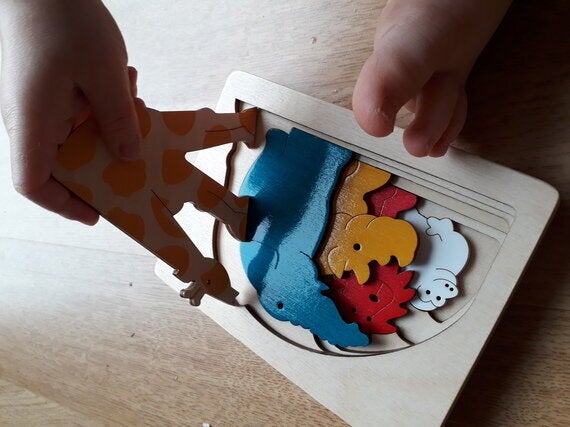 We also expanded our baking expertise. So far we had made biscuits and cookies, but this time we made fairy cakes. My son helped with the measuring, putting the cake cases in the tins, stirring, and filling the cases. It was great timing for my husband's birthday!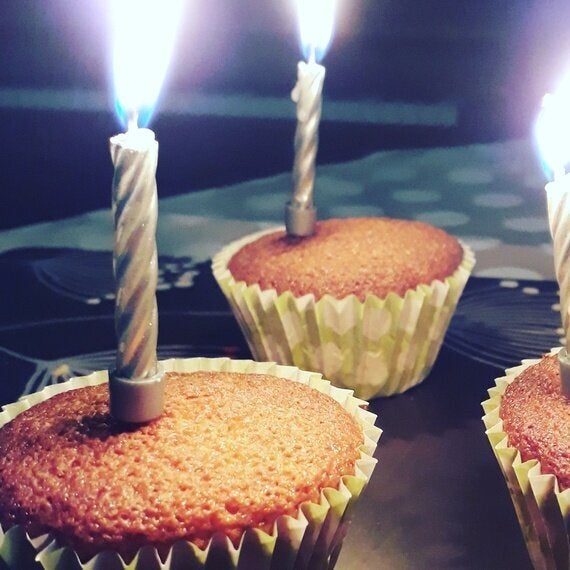 I embraced the fact that we were going to get messy and I was going to have to clean up after, but my son loves cleaning (he doesn't get that from me...) which brings me on to...
Now I may be lucky, but a number of my mum friends have also agreed with me, that toddlers like cleaning! My son's implement of choice is the hoover. He was lucky enough to be given this great Dyson hoover for Christmas last year, but it doesn't cut the mustard anymore and the "real" hoover is now the must (despite the kid's Dyson one actually hoovering up dust! Good job Dyson!). He also enjoys washing the patio doors. A bit of water and a kitchen roll = endless hours - ok minutes - of amazement! He also enjoys loading and unloading the washing machine, and "helping" to put it out on the drying rack.
I don't know about you, but when my son is sick we dramatically up the TV times. Between sleeping and loo trips there isn't much energy for anything else. But I like to try and reduce this in the 48 hours after. I find reading really good for this. My son loves books, but when he is ill he just doesn't have the energy, so reminding him of this love once he is more spritely works wonders. And this really is a past-time where we can sit down, read some books, and I look up and the clock has fast-forwarded as opposed to slowed! Our favourites at the moment are "Room on the Broom" and "Superworm".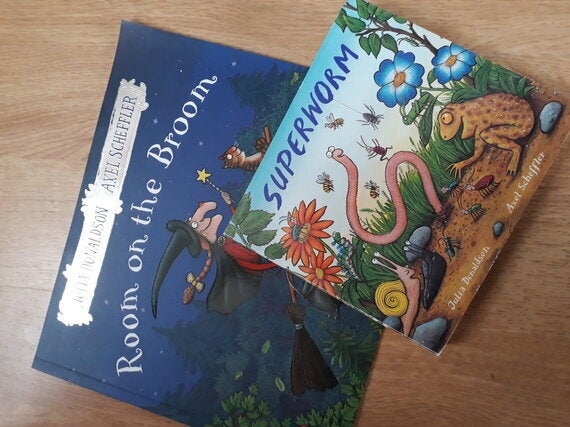 Luckily I find that between these five activities we can get through 48 hours without literally climbing the walls. But I'm jolly glad it's no longer!
How about you - what do you do in that dreaded 48 hours after your kid is sick?