When the British Fashion Council announced London Fashion Week would be moving to Brewer Street, I have to confess I was secretly chuffed.
Although Somerset House is iconic - far more attractive than an old, converted car park - it never provided the most palatable offering of eateries and brew houses to see me through the five-day stint.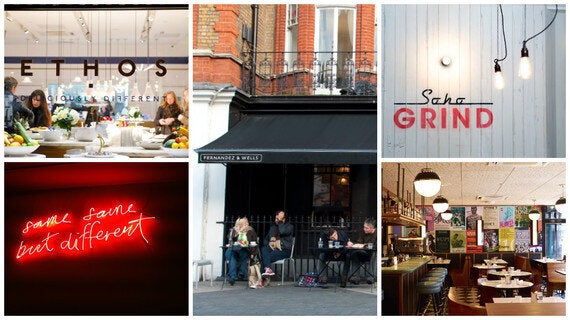 Soho, on the other hand, is a veritable feast of palette teasing, tastebud tingling concoctions alongside a cultural mix of galleries, tranquil escapes and pampering havens to help make those 120 hours of madness a little bit easier. Need some guidance on where to find the best hangouts? We've got you covered...
COFFEE: Because sleep is rare during LFW...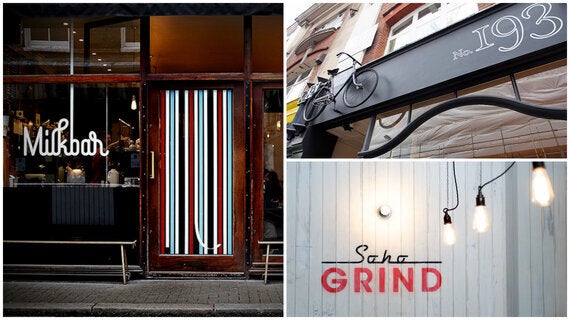 An all day espresso bar with a late-night, cocktail-offering basement space. Get you caffeine fix from morning to night.
Brewed simplicity from a friendly crew in a secluded destination. Coffee comes with a side of food, art and music - the perfect place for those who would never even think of the word Starbucks.
Work, play, relax and chat with a pot of proper - and delicious - coffee. These finest ingredients are mixed with a debonair edge. Also, staff at the brewing station are ridiculously charming.
BREAKFAST: Because it genuinely is the most important meal of the day...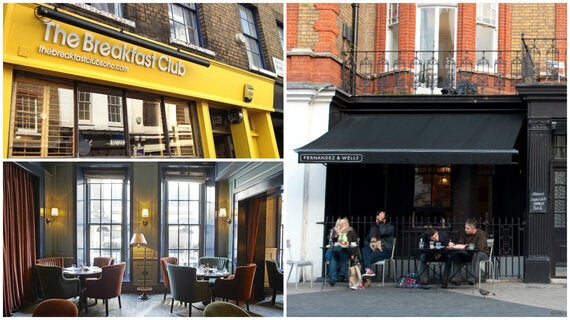 A Soho institution, this intimate bolthole is nearly always chockers, but if you're lucky enough to snag a table order the All American Breakfast - goes down a treat, keeps you full up til tea time.
Start the day in style in this old Georgian-era institution, where breakfast fodder ranges from muesli to kedgeree with everything in between. Attentive table service ensures a quick departure for the first show of the day.
With their own blend of single origin beans, the coffee here goes perfectly with a side of buttered toast and jam. Simple yet quintessentially English.
HEALTH SHOT: Because fashion week flu sucks...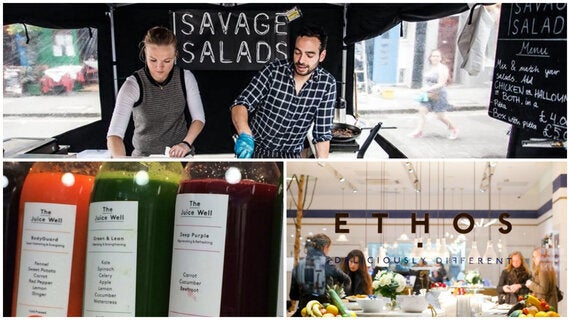 Bottled, natural fuel designed to rejuvenate, cleanse, hydrate and uplift. The trendiest thing on the menu? The Hunger Buster juice - its activated charcoal is the ingredient of the moment when it comes to all things wellness.
Technically street food, these gourmet, healthy salads with a tasty twist attract a daily queue around the block. Apple and Spotify are said to be fans FYI.
This vegetarian haven off Oxford Street is offering a special LFW survival tote featuring vegetable pots, salads and your choice of birch or maple water. Warning: It's brilliant but at £16.50, decidedly not budget friendly.
LUNCH: Because everyone needs a mid-day refuel...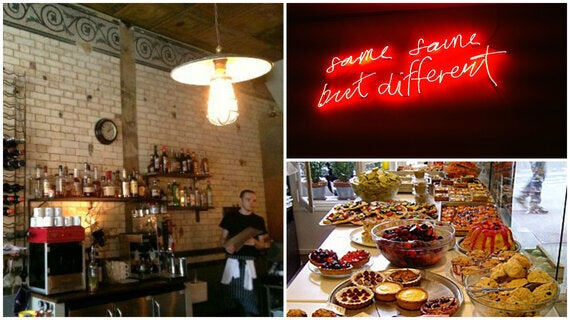 Thai street food at the luxury of a table. Choose Son-in-Law Balls to start, and follow with any of the ample choices of rice or noodles. Trust me on the balls.
A slice of Paris in central London for a light lunch including quiche, roasted vegetables, sumptuous salads and sweets to finish - all set within the city's coolest store.
Bare brick walls, popcorn appetizers and distressed metal fixings make this American-meets-Italian diner a haven for hipsters and locals alike. Their classy take on the classic peanut and jelly sandwich is a must-try.
DINNER: Because a daily debrief is best done over supper...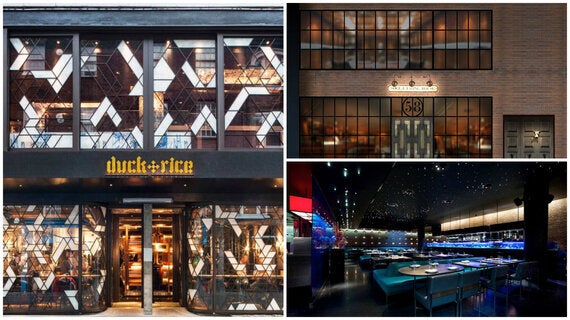 A personal favourite. Sample trays of dim sum perfection (like their duck and pumpkin morsels) with copious amounts of colourful cocktails.
East meets west in this classic pub style setting that serves up cask ales alongside Chinese bar snacks and quintessential Asian food.
Warm, hearty and just what the doctor ordered after hours sat on hard benches and walking the streets of London in heels. Food fills the belly and ensnares the senses - the macaroni & cheese with black truffle is really the standout dish. Meanwhile The Blind Pig speakeasy bar downstairs provides the perfect post-gorging sanctuary.
TIPPLE: Because all of these incredible shows deserve a little celebration...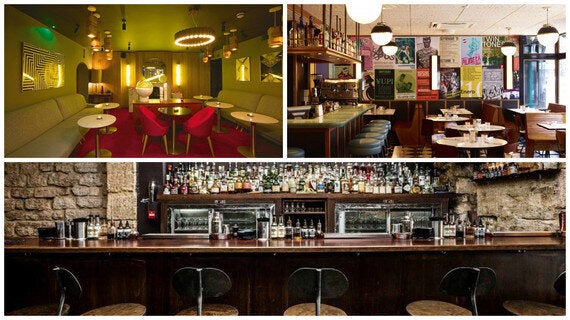 For an insight into Soho's seedier side, step inside this sex-shop fronted cocktail den for a taste of Mexico. Warning: the tequila-infused potions are completely intoxicating so be sure to order some tacos, tostaditas or Jacob Ladder Ribs.
This speakeasy style, Tom Dixon-designed basement bar is hidden behind an unassuming grey fronted door. Step inside, sip on a Sloe Gin Fizz and be instantly be whisked away from the fashion week hubbub.
Cocktails and cake make the perfect combination at this late-night underground bar. The Jessica Rabbit tipple (gin, carrot juice, golden syrup and elderflower) sits perfectly alongside the Peanut Butter Jelly Time dessert - decadence at its most inventive.
Related