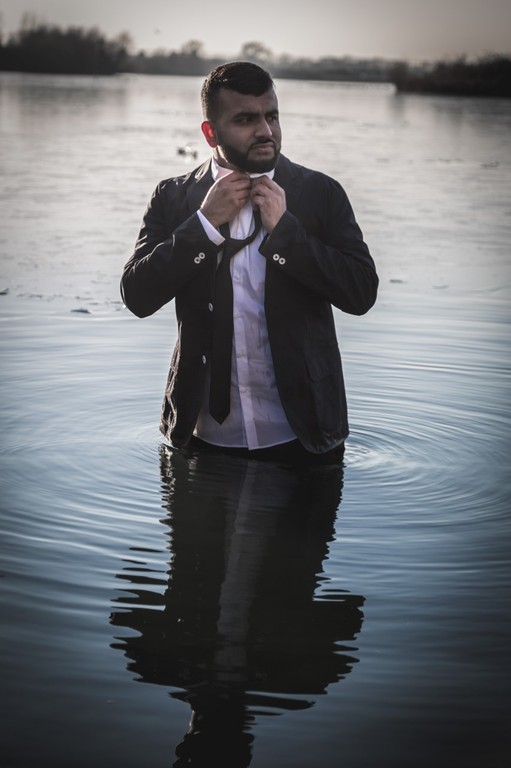 Image credit: Devise Inspire
If you aren't already familiar with London based poet and spoken word artist Hussain Manawer, then his debut single I'm Ashamed, is guaranteed to leave a lasting mark on your consciousness.
Lifted from his debut EP, Am I Going Too Deep? set to be released on May 8th to coincide with Mental Health Awareness week, and produced by music producer Moghul Veyron, the track is a frank and honest snapshot of the world we live in today and draws the listener into the poet's innermost thoughts of denial, acceptance and of course, shame.
From the outset, the opening line of I'm ashamed to be a citizen of this world lets you know that for the next three minutes, you WILL be confronting some ugly truths. Ultimately, this is a confession from the wordsmith as to what he thinks of the world and his role within it.
Manawer touches upon topics such as gender inequality, racism, global warming and the disconnection from our offline realities. How can he fit all these issues into three short minutes you might ask?
But what do you expect from an EP entitled Am I Going Too Deep? This isn't simply a passive name for an album - it's a genuine question that engages the audience and asks them to confront the uncomfortable topic of mental health. Through his work, the young poet holds a mirror up to the listener, giving them the option to reflect not only on the world we have made, but our actions and efforts.
Lines such as When I think of my contribution...it's half hearted prayers from my attic window and bags full of pollution... strike a chord because the first thing you think to yourself is, "What have I done to stop such problems spiralling out of control?"
Ilford based Manawer is not a passive citizen though. He's an active campaigner in mental health, something that has inspired and influenced him to release such an emotional debut. The launch of his single coincided with his successful world record attempt for The World's Largest Mental Health Lesson, hosted in partnership with King's College London. Hundreds of school children from across the country took part to learn about issues such as depression and anxiety, with special guests including Maya Jama, WSTRN and cast members of EastEnders.
Manawer describes his new approach to music as "social commentary from the arts," and he has long spoken about the use of poetry as a means of self-expression. As part of his entry to the Kruger Cowne Rising Star Programme - a competition that saw him win a trip into space - Hussain performed a poem based on a suicide letter from a boy to his mother, and subsequently dedicated the trip to everyone in the world who has suffered from mental health issues.
Manawer has created a new genre of socially conscious art and in the process, has begun to blur the lines as to what constitutes music. I'm Ashamed is a refreshingly honest and truly beautiful piece of work.
This isn't just a single from a talented up-and-coming artist; this is a call to action.
"I'm Ashamed" is available to download from iTunes here.