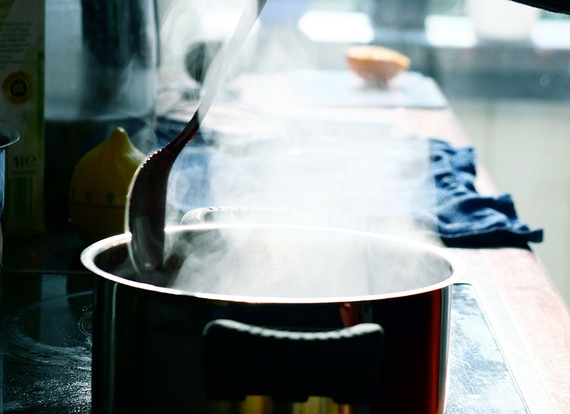 If you're anything like me, the first signs of cold weather provide a great excuse to start stocking up the cupboards with all kinds of indulgent seasonal treats--mince pies, gingerbread and mulled wine, to name a few. Over the colder months, it's important to stay warm and fend off the threat of colds and flu by providing your body will all the right nutrients. So I have put together some warming recipes you can enjoy.
Sweet Potato Oatmeal Breakfast Bake
A hot bowl of baked oats is a great breakfast option to warm you up first thing in the morning, and sweet potato is the perfect autumnal ingredient to flavour it with. This breakfast is packed full of health benefits: oats can lower your cholesterol and enhance your immune system's defence against infection, while sweet potatoes are full of antioxidant nutrients. On top of that, this breakfast will provide you with lots of slow-releasing energy, so you won't be reaching for an unhealthy snack by 11am. Try this recipe, which includes a delicious pecan crumble to top off your oats.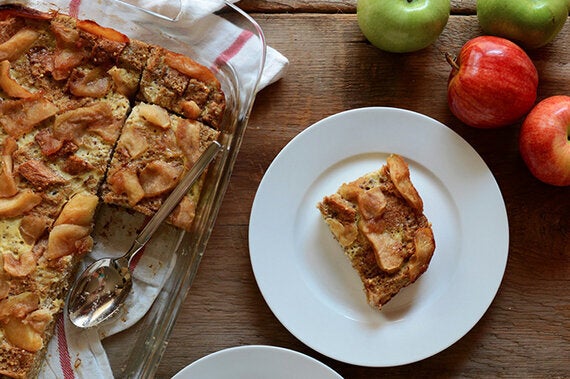 This recipe from Dana at Minimalist Baker is perfect for a lazy Sunday morning. It requires just 7 ingredients and only takes 20 minutes to prepare. Simply fill a baking pan with bite-size chunks of bread, cover with the egg and milk mixture, place apples on top and bake. What you'll get is a crispy, tender, gooey mixture of spiced bread and sweet apples to help warm you up. This is also a great way to sneak in one of your five a day!
Chicken, Sweet Potato and Coconut Curry
Curries are known for their warming effects, and this one is no different. Simple to prepare and full of healthy ingredients like sweet potato, lentils and peas, this curry comes together in 30 minutes, making it a great weeknight dinner option. Customise it to suit your own tastes by using your favourite curry paste, and serve with rice noodles, basmati or chappati breads.
Gina at Skinny Taste makes her skinny lasagna by replacing the lasagna sheets with thinly-sliced courgette (or zucchini). She uses a mandolin to slice the courgette, before blotting it with kitchen paper and grilling it for five minutes to remove excess moisture. She uses it to top her healthy meat sauce, which she then smothers in ricotta and parmesan cheese sauce. Kids will never know the difference from traditional lasagna, making this a great way to sneak super-healthy courgette into their diets. This recipe is also a great gluten-free dinner option. If you like the idea of sneaking veggies into your food, check this list out.
Chicken, Red Pepper and Almond Traybake
Prepare this delicious, warming traybake in just 15 minutes and then forget about it for 40 minutes while it cooks. Simply chop up some chicken, potatoes, red peppers and onions and throw them in a baking dish. Top with garlic, spices and lemon for a mouth-watering North African flavour. There's no need to prepare any side-dishes to accompany this meal as the veg is already taken care of, but if you like you could pair it with some healthy Greek yoghurt and a handful of chopped coriander.
Slow-Cooker Breakfast Casserole
Slow cookers offer a great option for those who want to throw together a few ingredients in the morning and come home to a delicious, tender meat stew in the evening. You can literally leave things cooking in your slow cooker for a day, in fact with some recipes the longer the better. But why not make the most of your slow cooker by using it for breakfast as well? A warming breakfast casserole is a great way to start a cold morning. You can prepare it the night before and leave it cooking overnight--a great option if you're in a hurry to get out the door. This recipe from Betty Crocker layers hash browns with sausage, egg, peppers and cheese. The thought of such a delicious combination is bound to help you shed that nice warm duvet in the morning!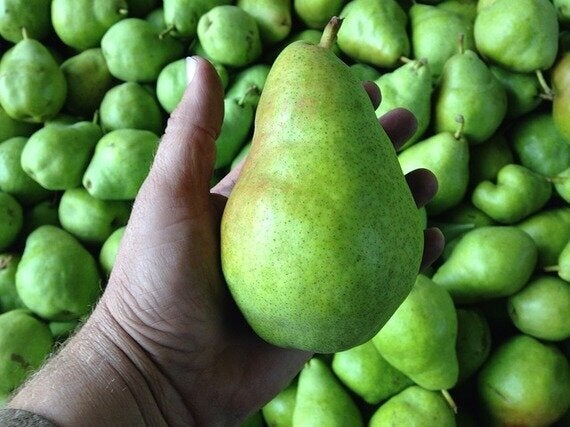 These delicious baked pears are sweet, soft and warming, making them perfect for a chilly evening dessert. Prepare them in less than five minutes by filling them with creamy ricotta and drizzling with honey or maple syrup. When they're nearly finished cooking, top them with amaretti biscuits for an indulgent taste.
Apple Cinnamon Baked Doughnut Holes
Warning: these doughnut holes are seriously addictive! Created by Serena at Domesticate Me, these autumnal treats are simple to make and even easier to eat! They are prepared in much the same way as muffins and flavoured with grated apple pieces, cinnamon and nutmeg. When they've finished baking, roll them in a sugary-cinnamon coating to turn them into irresistible doughnut holes. These are sure to be a real crowd pleaser for when you have family or friends over.
So, forget the heating, get in the kitchen and get cooking! I hope these food ideas will keep you warm and taste buds happy as the temperatures continue to drop.
Related