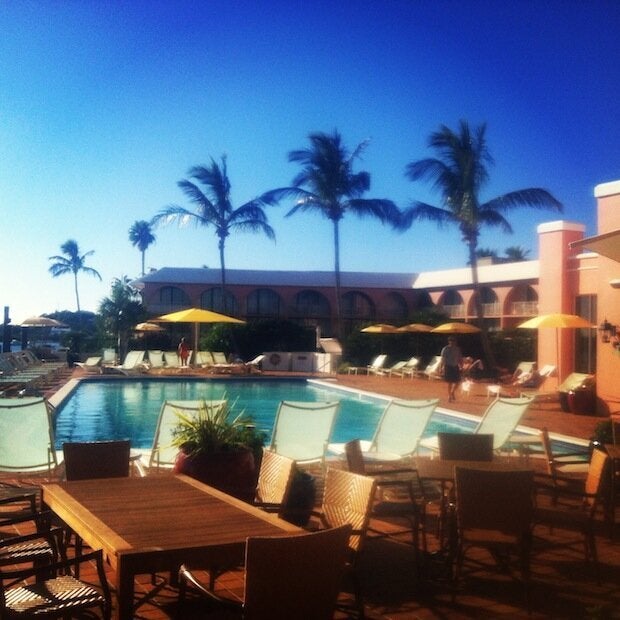 We all know the benefits and feel-good accomplishment of getting that great deal on a cheap and cheerful holiday. But sometimes I think we've become so obsessed with finding that 'dream bargain', that we lose sight of what we deserve out of a trip. A treat. An escape from the norm. So sometimes don't you think you're entitled to something beyond the bargain?
We all want to save money, it's true. Life is expensive enough, but what about that classic saying 'you can't take it with you, so why not spend it now?!'
Could you just have a blow out? Or does the guilt get to you?
Fact is, we work hard so we deserve rewards, and I'm not talking about Tesco points or bloody Nectar cards here! I'm talking about luxury travel. And even though this sector is really orientated towards the affluent, it also appeals to the rest of us? We want to be able to have what they have too - we just sometimes have to work a little harder for it.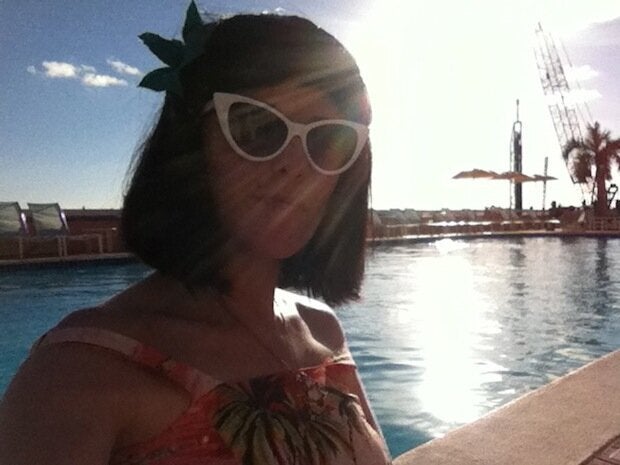 Now I say all this, after just coming back from a blog trip to Bermuda. And I openly admit... it was a little bit more extravagant than I would normally go for. In fact it was fancy as!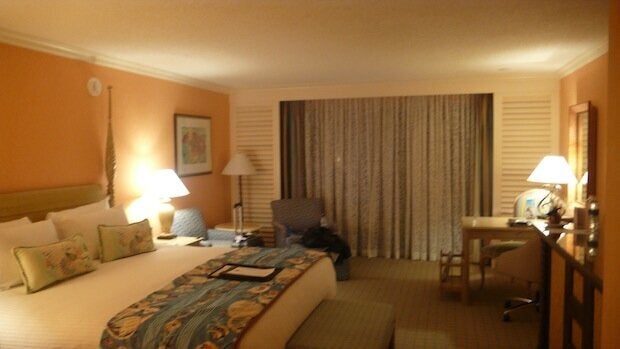 So to arrive at the Fairmont Southampton in Bermuda to go to a Gold standard room I felt like I'd won the lottery. A king size bed to myself, a marble twin sink, a walk-in wardrobe and a balcony with the best view of the islands ever - it all made me feel pretty damn good. So is that not worth it?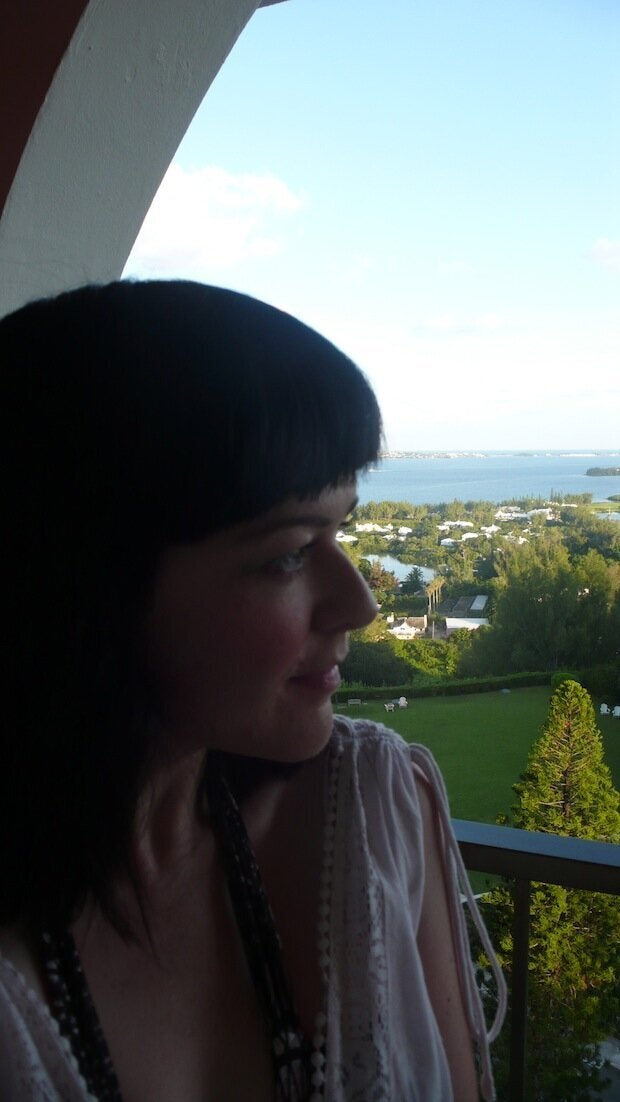 EXPEDIA VACATIONS HAPPINESS SURVEY
Expedia proved in their 2013 Vacation Happiness Survey that money does indeed buy you happiness. The study (which included 2,076 people), saw 61% of holidaymakers reveal that going away at least 3 times a year made them into much happier people.
Sarah Gavin, Expedia Travel Expert for Expedia.com said it's because: "Investing in a vacation is one of the best ways to bring more pleasure into your life."
So, it's time to invest wouldn't you say?
And if your looking to find your pleasure in Bermuda then these are my top tips...even if it is just a one-off visit, just dabble with the idea of being royalty for a while (go on! Even the experts say it's good for you).
So, check into the Fairmont Southampton and go for Gold! You get bigger rooms, a private floor to share with only other Gold customers, and access to the greatest breakfast buffet ever! A private beach, fluffy robes and I'm not exaggerating there are even free cookies and macaroons every evening waiting for you. DREAMY! Rooms start from $450 per night.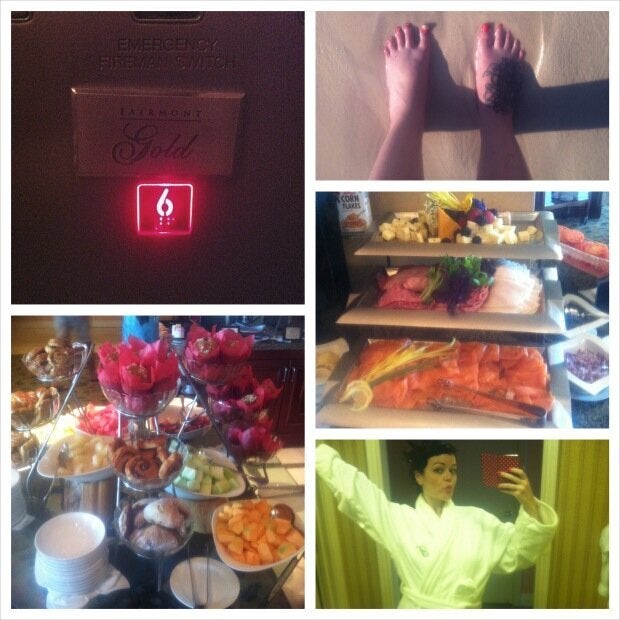 Go to the Fairmont Southampton's sister hotel, the Fairmont Hamilton Princess and you can go all out by ordering a towering cream tea to share (or not!). Don't worry, the pre-holiday diet was meant to be un-done.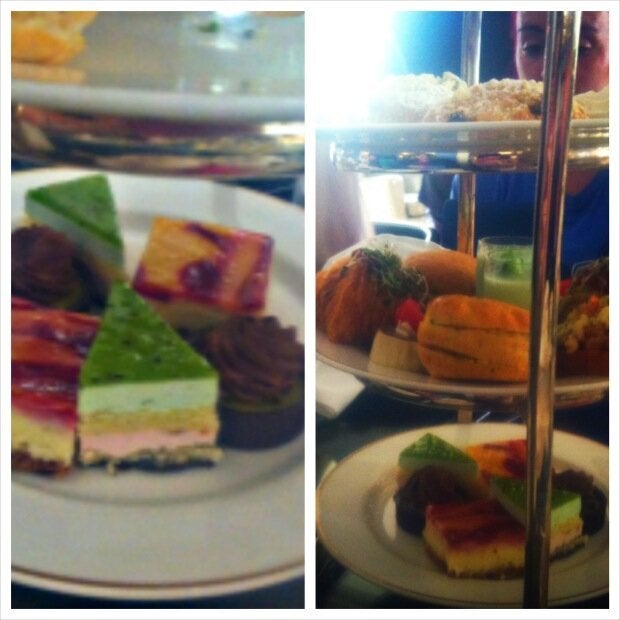 Go for a spectacular spa treatment at Mandarin Oriental's Elbow Beach hotel - you will not regret it. I had the 50 minute Oriental Essence Massage and I genuinely think it's was the most lavish yet beneficial massage I've ever had. It seems my shoulder blades were bound together by tightly wound knots and this was the only way to unravel them. N.B the spa's private dressing rooms, marble bath-tubs and shower, also did not go un-noticed. WOW. Cost: $235 for Oriental Essence treatment.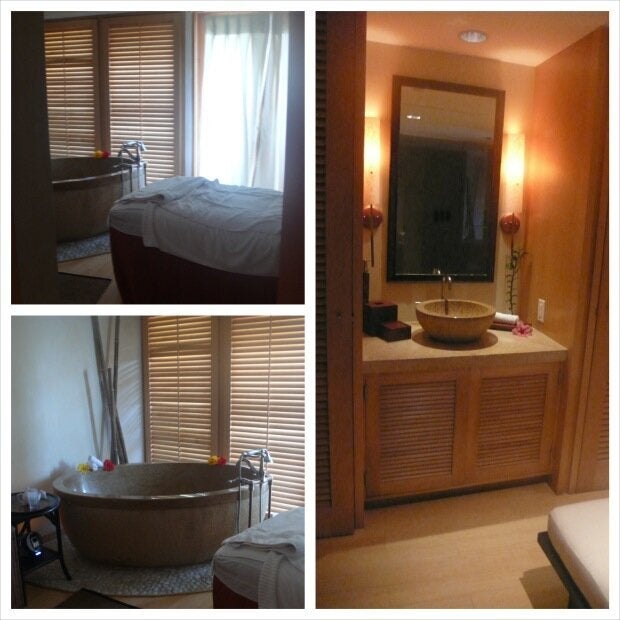 Now that may seem like a pretty big splurge but isn't that the kind of thing we fantasise about having when we are stuck in the hum-drum of reality. Laura Vanderkam, author of All the Money in the World: What the Happiest People Know About Getting and Spending, says this kind of treat is fine if you allow yourself to have a 'joy budget'.
She said: "Budgeting is a pretty dreary idea if you think about it. One of the reasons thinking about money is so dreary is because people don't budget for joy. They don't think about what they'd like to spend their money on..." http://money.usnews.com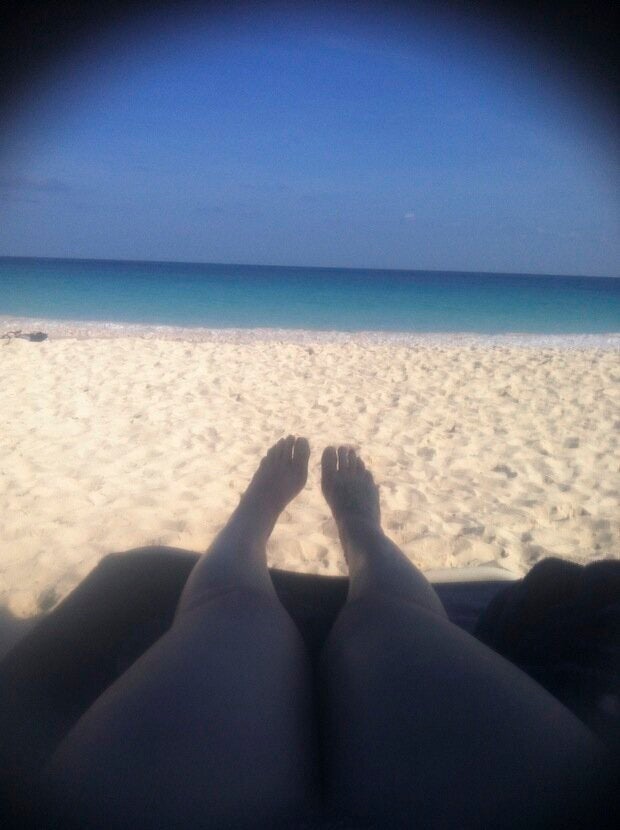 Well in Bermuda, you can think about just that!
Go to Ascots for a dinner that will knock your socks off (and will require you to wish you wore an elasticated waistline). I had Bermudian fish chowder (with added rum), the most succulent lobster I've ever had the pleasure of putting in my mouth and a cheeky sample of each dessert on the menu.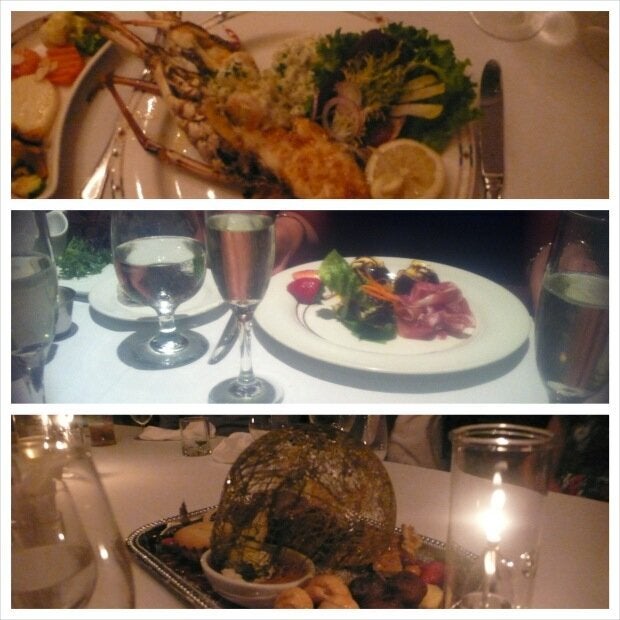 Forget calories, just feel your body enjoying itself and go with it. Expect to pay around $40+ for a main.
Dare yourself to do something different. I always try to do something off my normality radar when I go away. We are different people when we travel, so why not embrace it. On the Bermudian islands you can do fun activities like helmet diving, where you can see and even hold tropical fish at the bottom of the sea, or go pro with a PADI course and go scuba diving. Or you could have a whirl at being a dolphin trainer at Dolphin Quest.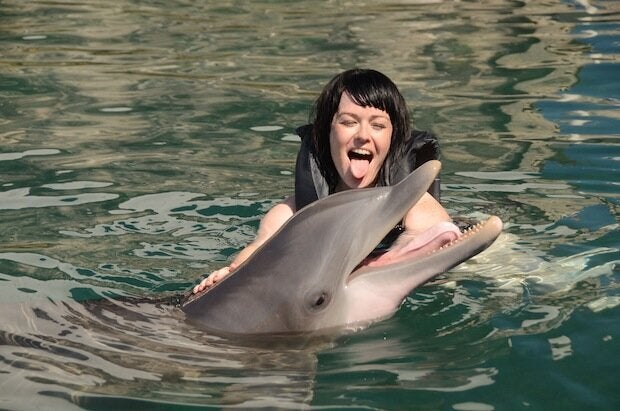 Yeah I taught a dolphin to stick it's tongue out at me (awww my mother will be so proud!). The Dolphin Dip experience costs $215 per person.
And then why not round things off by paying John Lennon a visit. Yeah, even though you're nowhere near Liverpool or Central Park, you still can pay your respects to the man behind 'Imagine'. John Lennon wrote his final album in Bermuda, titled 'Double Fantasy' which is named after one of Bermuda's national flowers. He can be found at the Botanical Gardens in Paget. Admission is free (yay!).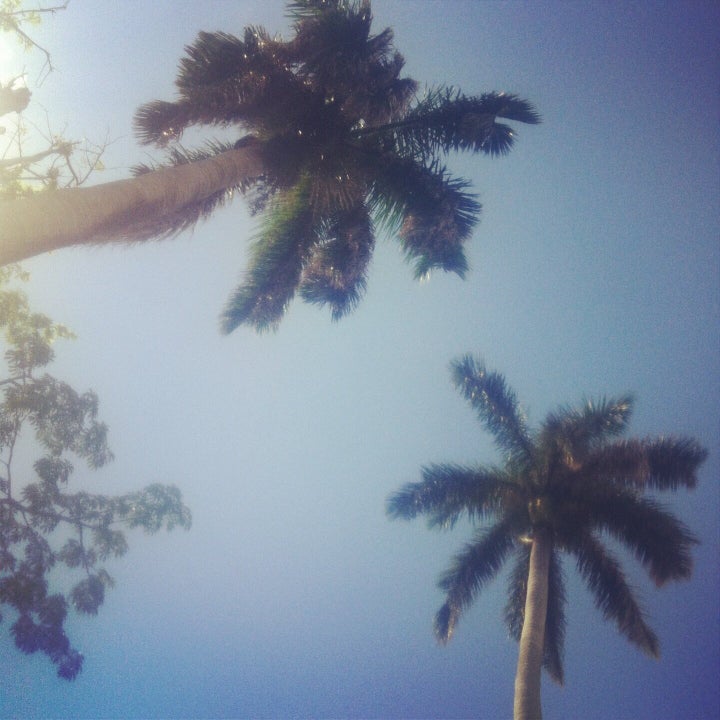 SO, GO ON, TREAT YOURSELF!
And after experiencing it, I can honestly say I think Bermuda is worth the extravagance and 110% worth the pleasure.
"When you look back on your life, you'll regret the things you didn't do more than the ones you did." And you've only got to look to Bronnie Ware's famous blog post 'The Top Five Regrets of the Dying' to realise why that is so important.
So don't feel guilty if you want to splurge, just book something that will make you smile. I'm still smiling even 3 weeks after coming back....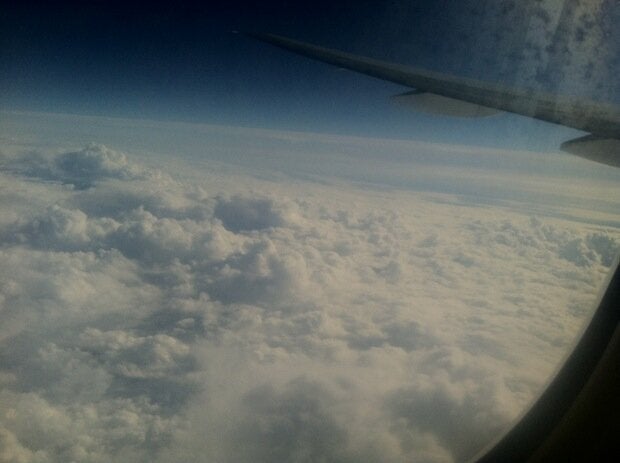 You can get direct flights from London Gatwick to L.F Wade International Airport with British Airways.
Prestige Holidays (01425 480400 www.prestigeholidays.co.uk/bermuda) is offering a week's stay in the Fairmont Southampton, departing on 27 November 2013, from £1425 per person on room only, saving £151 pp (includes two free nights). The price includes return British Airways flights from London Gatwick and private transfers. Package subject to availability.