Beekeepers were called to investigate after the ceiling of a hospital ward mysteriously began to drip with honey.
While the presence of bees was not unexpected – the sheer number of them was unforseen.
A whopping 110,000 of the insects are now being relieved from the roof space of two units in Cardiff's Rookwood Hospital.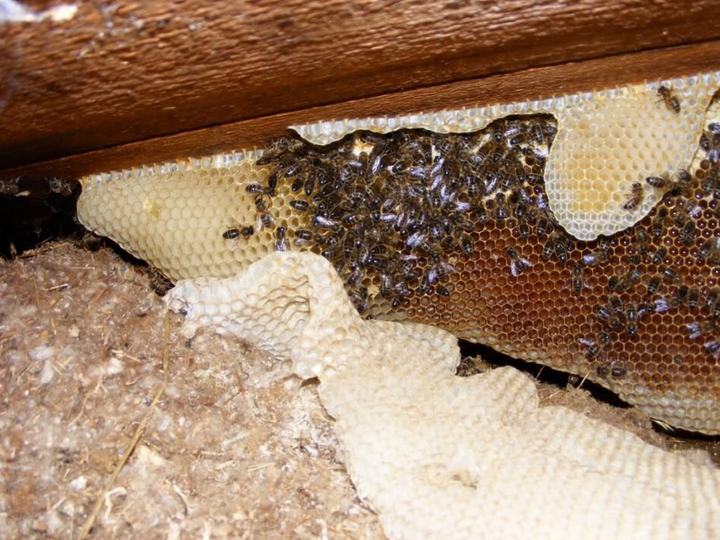 Abigail Reade, from the not-for-profit company The Tree Bee Society told the BBC: "It may sound like something of biblical proportions, honey coming through the walls and ceiling.
"But people walking past wouldn't have noticed [the hive] and it kept growing."
It is believed the hives had been in the roofs of the elderly care assessment unit and the driving assessment wards for five years or more, and that the summer heat had caused the honeycomb to run.
The Tree Bee Society will be at the hospital until Friday, removing the last of the nests and rehousing the bees at empty hives.