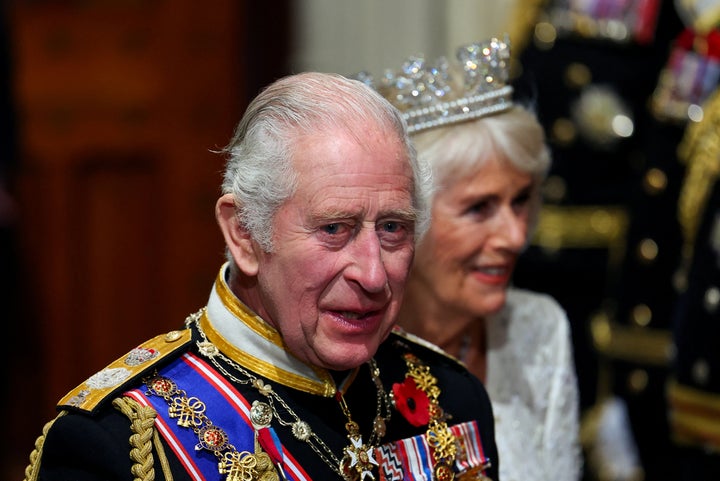 As a constitutional monarch, Charles must remain apolitical, primarily operating as an arm of parliament rather than the other way around. Since inheriting the throne in September 2022, he has pretty much toed this line.
And like every monarch since the late 17th Century, Charles' King's Speech today involved just reading the political agenda for the next year or so, as outlined by the prime minister and the government of the moment.
The whole ceremony has always been bizarre – Tony Blair's Labour Party described it as "peculiar" back in the 1990s – but, this year, for Charles' first ever speech, there were a couple of sentences which really stuck out to people watching.
1. Eco-policies
Charles was notably vocal about some issues when he was the heir apparent, such as the environment. He is among the most high-profile figures to champion action on the climate crisis, having been speaking about the issue since the 70s.
Only in January 2021, he launched the Terra Carta (Earth Charter), a sustainable finance charter that asks signatories yo follow a set of rules to becoming more sustainable.
The speech read: "This bill will support the future licensing of new oil and gas fields, helping the country to transition to net zero by 2050 without adding undue burdens on households."
These policies from Sunak have been slammed by a range of voices, including Cop26 President and Tory MP Alok Sharma, who said: "The UK has been a leader on climate action but we cannot rest on our laurels.
"For any party to resile from this [green] agenda will not help economically or electorally."
People were quick to spot it on social media, too...
2. Cost of living crisis
Dressing in all of his royal splendour – including the Imperial State Crown with 2868 diamonds, and the ancient Robe of State – Charles sat on a gold throne in the House of Lords to read Sunak's speech.
The address read: "My Government will continue to take action to bring down inflation, to ease the cost of living for families and help businesses fund new jobs and investment.
"My ministers will support the Bank of England to return inflation to target by taking responsible decisions on spending and borrowing.
"These decisions will help household finances, reduce public sector debt, and safeguard the financial security of the country."
This irony of Charles wearing his pageantry while discussing the financial strain on families across the country was not lost on people on X (formerly Twitter).