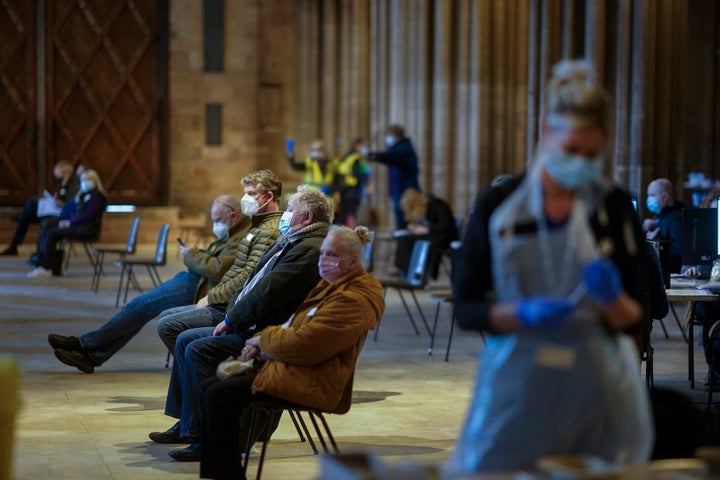 More than 20 million people in the UK have now been given their first dose of a coronavirus vaccine, the government has said.
Health secretary Matt Hancock said the milestone is a "magnificent achievement for the country".
In a video on Twitter, he said: "I'm absolutely delighted that over 20 million people have now been vaccinated across the UK – it's absolutely fantastic.
"I want to thank every single person who's come forward to get the jab because we know with increasing confidence that the jab protects you, it protects your community and it also is the route out of this for all of us."
NHS England chief executive Sir Simon Stevens said: "Vaccinating 20 million people – including 17 million across England – in a few short weeks shows the NHS vaccination campaign is firing on all cylinders, and looking out to Easter and beyond it's full speed ahead.
"... this latest milestone is also a tribute to careful health service planning, effective organisation and amazing teamwork across the whole of the country."
The milestone comes as it was announced those aged 60 to 63 in England are now being invited to book a coronavirus jab as part of the continued expansion of the vaccine programme.
NHS England said that the letters will start landing on doormats from Monday, explaining how people can make an appointment to get jabbed through the national booking service.