A list of the 37 viruses which pose the greatest threat to populations around the world has been revealed by scientists.
The list was drawn up by researchers at the University of Edinburgh whose prediction methods previously predicted the rise of Zika and Ebola.
Scientists are most concerned about MERS coronavirus, relatives of Ebola, and several viruses carried by mosquitoes.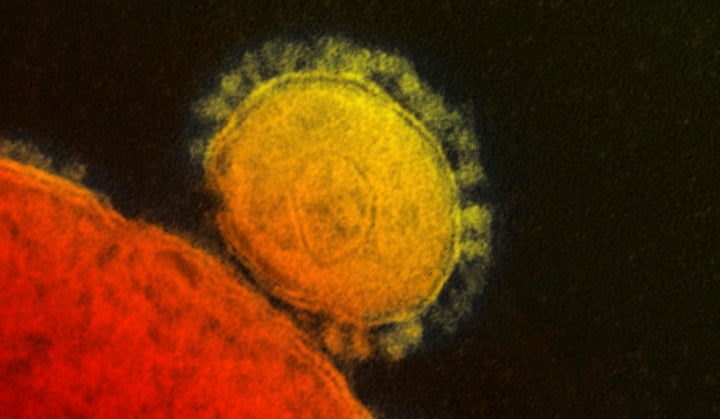 All of those viruses have caused isolated disease outbreaks, but most are confined to animals.
Nevertheless, each would represent a major risk to humans if they became able to pass from one person to another more easily.
Lead researcher Professor Mark Woolhouse, from the University of Edinburgh, said: "Monitoring these infections should be prioritised because relatively minor changes in their ecology could lead to major changes in the threat they pose to public health."
Researchers assessed several characteristics, including the severity of infection, what species are infected and how well they adapt to new hosts.
The study was published in the journal Emerging Infectious Diseases.
This is the full list of viruses:
anarito

Junin

Lassa

Lujo

Machupo

Sabia

Dandenong*

lymphocytic choriomeningitis*

Andes

Bwamba

Crimean-Congo hemorrhagic fever

Oropouche

Rift Valley

severe fever with thrombocytopenia syndrome

Japanese encephalitis*

Usutu*

West Nile*

Middle East respiratory syndrome (MERS)

Barmah Forest

o'nyong-nyong

Ross River

Semliki Forest

Venezuelan equine encephalitis

Bundibugyo Ebola

Lake Victoria Marburg

Sudan Ebola

Nipah

Bas-Congo

rabies*

Nelson Bay

Colorado tick fever*

Titi monkey

Macacine herpesvirus 1

Simian virus 40

Monkeypox

Orf

vaccinia

*

Human transmission of these viruses is known only by iatrogenic or vertical routes.
Popular in the Community