Anti-abortion activists have ramped up "distressing" and "intimidating" protests outside clinics for Lent, HuffPost UK has learned.
Protesters taking part in the 40 Days For Life campaign – which began in the US – are targeting 15 abortion clinics across the UK throughout the Christian holy period in a bid to "end abortion", with plans to picket these centres every day until April 5.
On its website, the hardline religious campaign – which runs twice a year – boasts of having "saved" more than 16,500 lives and shut down 106 abortion clinics around the world since it launched in 2007.
Clinic workers, campaigners and volunteers say the campaign is leaving women distressed, angry and, in some cases, so scared they they can't get out of their cars.
Rachel Lees is a volunteer at Sister Supporter, a group that campaigns to stop the harassment of women outside abortion clinics.
She described protests outside a clinic in Bournemouth as "really intimidating".
According to the British Pregnancy Advisory Service (Bpas), the UK's largest abortion care service, its clinic in Bournemouth is among those that see the most protests.
"Outside of 40 Days For Life protesters are at the clinic a few times a week but since the campaign started it has been every day," Lees said.
"We've had reports from residents of baby clothes being left in bushes and we know that they bring leaflets and rosaries with them."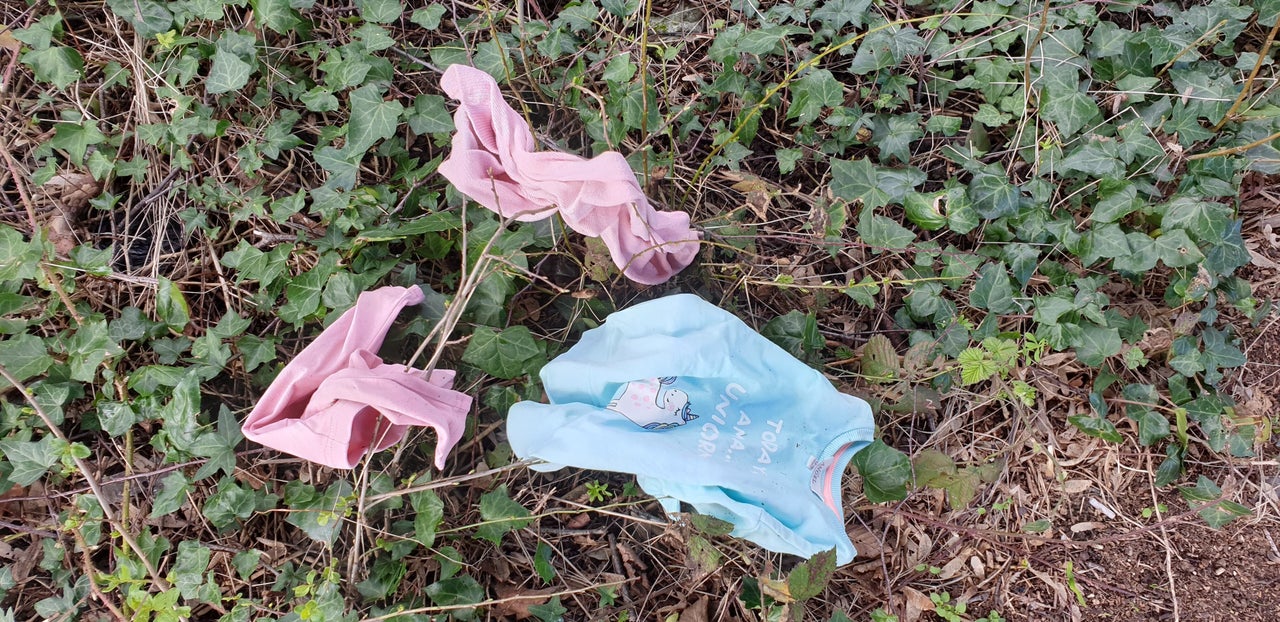 On the first evening of the campaign, there were three protesters stood in front of the clinic.
"It's just really intimidating," she said. "It's dark and they're standing there holding their rosary beads, not really saying much, praying under their breath.
"It's just a really disconcerting presence when you're going into the clinic."
There have also been 40 Days For Life protests outside of the Marie Stopes clinic in Manchester, where Shelley Doherty works as a front-of-house assistant.
While groups of demonstrators outside the centre have been smaller than previous campaigns, there were five protesters standing "in a line" near the clinic on Tuesday, Doherty said.
"You can imagine what it's like for a lady – they're coming into our building and you've got people stood outside with big massive banners saying: 'Make sure you see a copy of the scan,' 'here's a helpline,' and 'Marie Stopes are murderers.'"
In some cases, it's such an upsetting scene that women don't feel able to walk past protesters on their own, she said.
Doherty explained: "There are clients who can't get out of the car – they call up the centre and say they want to get in, but that they can't walk past those people."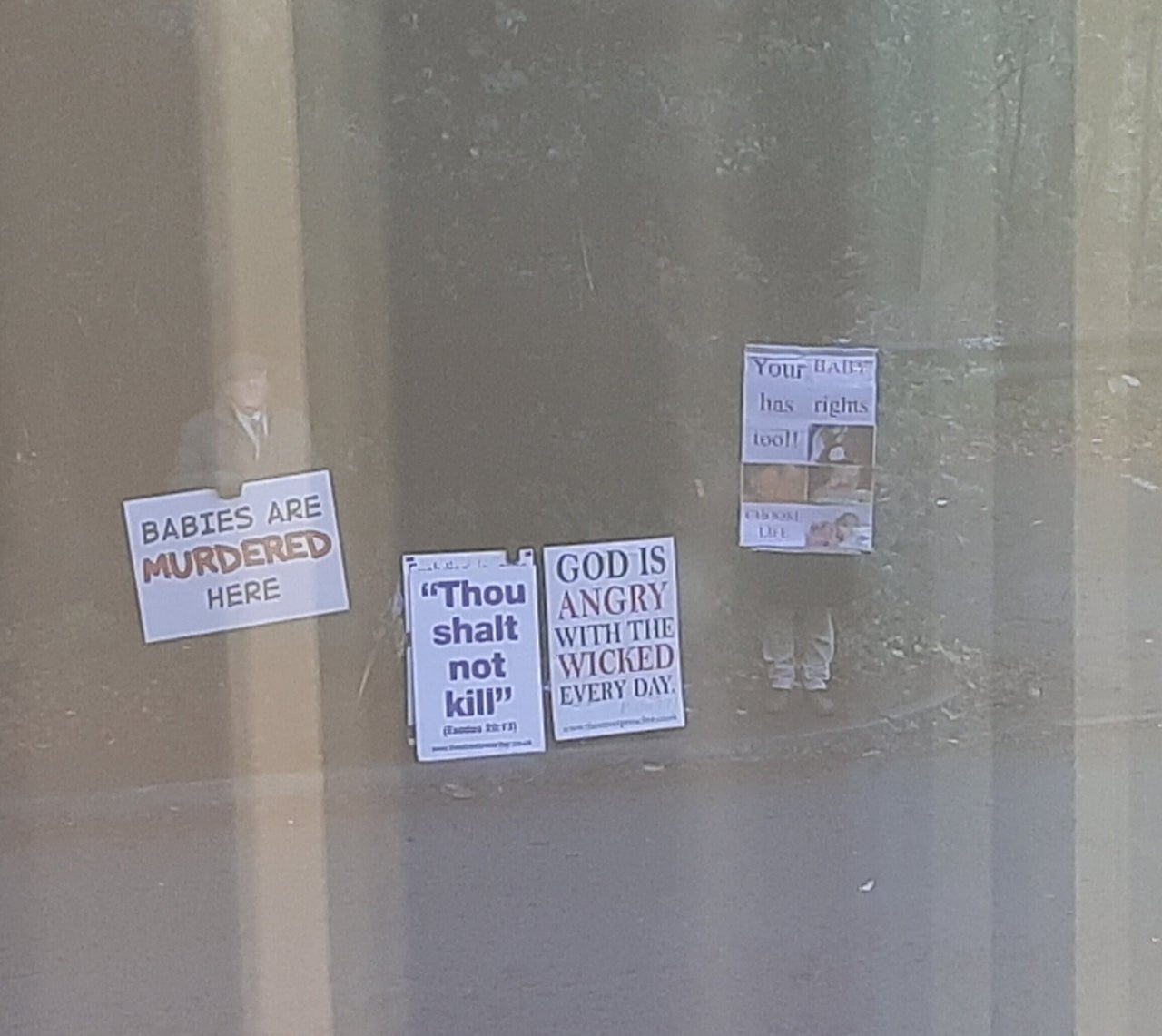 But it's not just women seeking treatment who are affected by demonstrations outside of abortion clinics – staff are also targeted by protesters.
"It's quite scary sometimes, particularly because the road we are on is a dead end," she explained. "Particularly where our building is, there are a lot of trees and bushes." When Doherty goes to work at 7.30am, it's "pitch black".
"I'm walking down the street and you have two gentlemen standing there with their banners hurling abuse at us because they don't agree with what we do. They just want to antagonise us."
Rachael Clarke, a spokesperson for Bpas, said protests outside abortion clinics can cause "a lot of alarm and distress".
The charity estimates that in the last 18 months alone, as many as 46 abortions clinics in the UK have been targeted by protesters.
The 40 Days For Life campaign has led to demonstrations outside two clinics which has never had protesters outside before, Clarke said.
"It makes the situation a lot more distressing for women and more emotionally difficult," she explained.
"We have very recent accounts of women who feel it's very difficult to walk past the protests – they may turn around and not come into the clinic."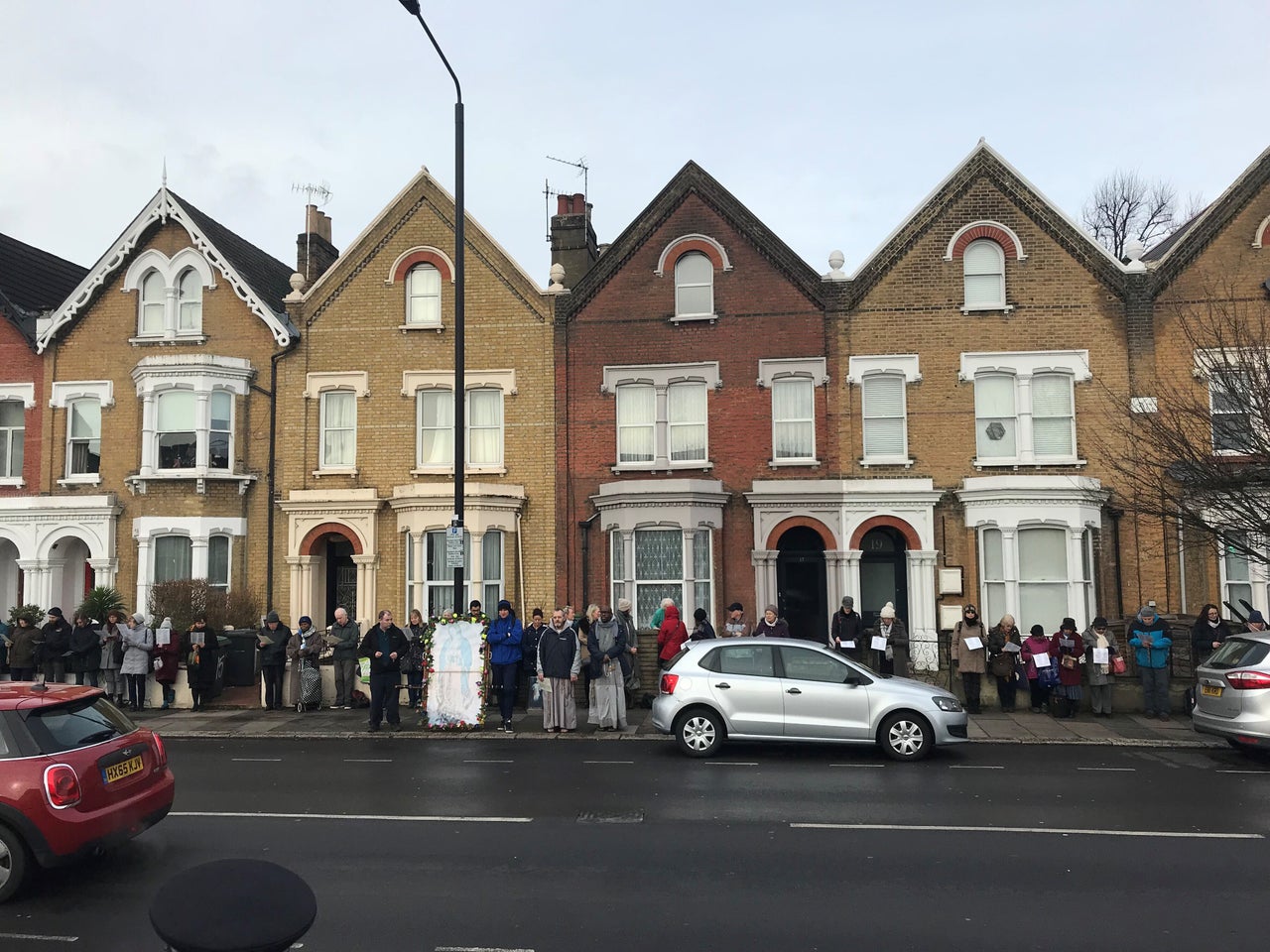 Meanwhile, other women have been left so upset by demonstrations that they're unable to consent to treatment on that day, she said.
"Women tell us it feels like harassment. I think they're often quite upset that there doesn't seem to be anything we can do to stop it, or that we seem to be somehow allowing it because legally we can't stop it."
In April 2018, Ealing Council made history by introducing a 100-metre buffer zone around a local abortion clinic that was targeted by daily protests in a bid to stop demonstrators harassing women or handing them leaflets.
However, despite calls from activists and abortion service providers for legislation to introduce protest exclusion areas outside of all abortion clinics, buffer zones remain limited.
When asked about protest exclusion zones outside of abortion clinics, a spokesperson for the Home Office said there were "sufficient powers in place" for police and local authorities to restrict harmful protests, citing the buffer outside the Ealing clinic.
"The right to protest is a vital part of a democratic society, but it is completely unacceptable that anyone should feel harassed or intimidated, and we expect the police to take action in such cases," they added.
Meanwhile, 40 Days For Life CEO Shawn Carney told HuffPost UK in a statement that the campaign is "proud" of its rapid growth in England over the past decade.
"We take pride in our dedicated volunteers who have held successful prayer vigils across England and positively touched the lives of many as a result," he said.
"Because all volunteers are required to take an oath to meet the objectives of 40 Days For Life as lovingly and respectfully as possible, we have seen tremendous growth in our local campaigns organised throughout England."
Carney added: "We are committed to conducting outreach on this model. We strongly condemn tactics that use hateful or accusatory language as this type of behaviour neither reflects nor advances the core causes of 40 Days For Life."