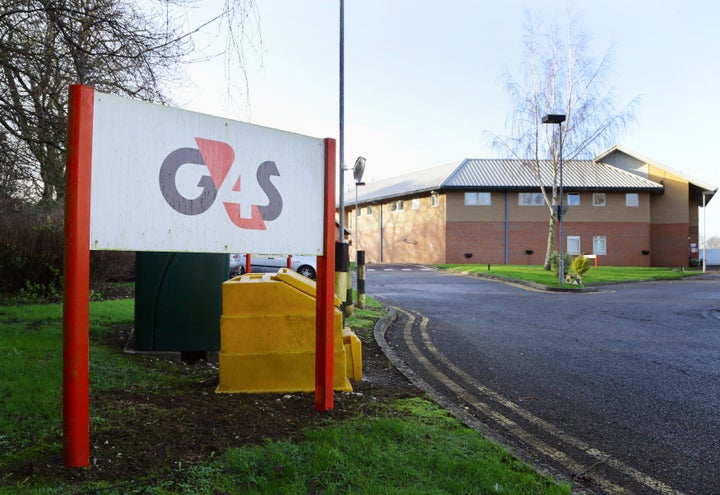 Global security giant G4S faced a record £2.8m of fines for breaching its contract with the Ministry of Justice last year, HuffPost UK can reveal.
The huge sum collected in 2016/17 was higher than the previous three years combined, with two prisons - HMP Parc, in Bridgend, and HMP Rye Hill, in Warwickshire - forced to pay the highest amounts.
G4S's justice contracts include five private prisons, a secure training centre and two immigration removal centres.
The latest figures mean G4S has been fined almost £7m since 2010, but the firm has refused to say how many separate fines that represents or what they were for.
Ministers can levy fines for contract breaches, including failure to conduct searches, smuggling contraband, security breaches, serious cases of "concerted indiscipline", hostage taking, and roof climbing. Other cases could be failure to lock doors, poor hygiene or a dip in staffing levels.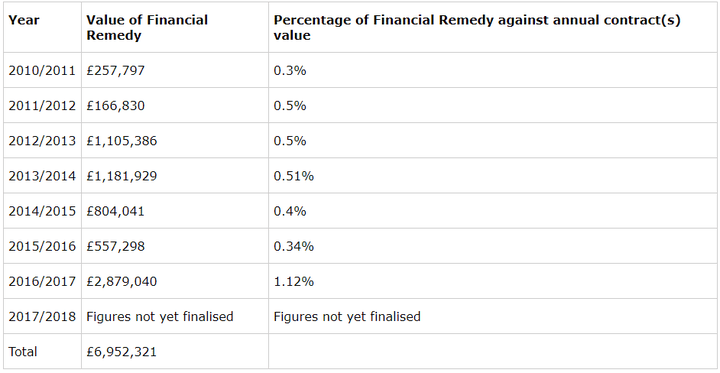 G4S was also handed a new £25m contract for the electronic tagging of offenders despite an ongoing Serious Fraud Office investigation into overcharging by G4S and Serco.
Last year, HMP Parc faced fines of £558,763 while HMP Rye Hill was subject to £90,662.
The MoJ - which prefers to call the fines 'financial remedies' - said the Government would not accept breaches of contract, adding: "As these figures show, we will not hesitate to impose tough financial remedies where standards fall short."
But Labour said the soaring fines exposed flaws in the private sector involvement in justice services.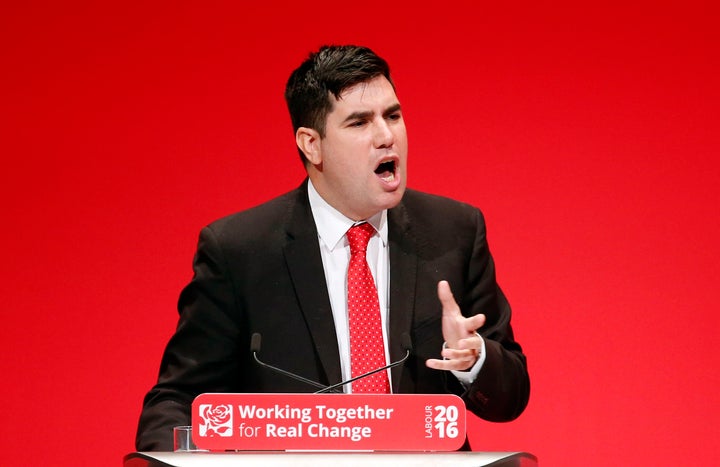 Richard Burgon, Labour's Shadow Justice Secretary said: "This record level of fines for G4S is yet another example of widespread private sector failure in our justice system.
"G4S appears to be able to count on a steady stream of Ministry of Justice contracts despite repeated under-performance and even though it is still under a Serious Fraud Office investigation for an offender tagging scandal.
"It really is unclear just how bad G4S' delivery of key services would have to get before the government stops handing it large amounts of taxpayers' money to run whole swathes of our justice system.
"As the government cuts bite ever deeper in our justice system, the push for greater private sector involvement is real cause for alarm. Justice cannot be done on the cheap and the growing reliance on the private sector risks undermining public safety as profit is put first."
It comes amid widespread concerns about violence and self-harm in all jails, including those managed by the public sector.
Self-harm in prisons in England and Wales reached a record high last year, with more than 41,000 incidents in a year amid a surge in violence.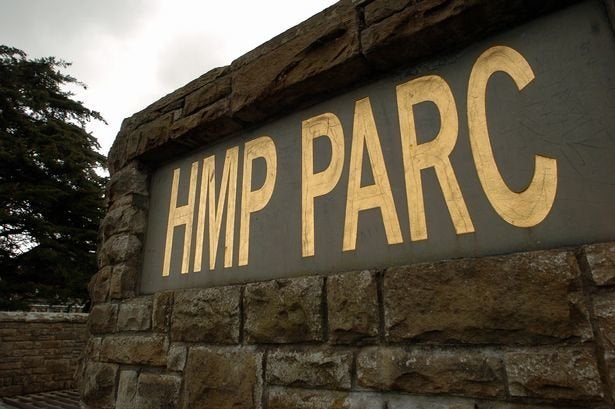 G4S' managing director for custodial and detention services, Jerry Petherick, said: "Financial remedies are applied against a range of measures depending on the contract specific to each prison.
"It is our duty to self-report any circumstances where we under deliver against a contract, and it is right and fair that there is a financial remedy applied in these cases.
"The fact that there have been instances where we fall short of our rigorous standards and contractual obligations shows that we are open and dedicated to continuous improvement."
A Ministry of Justice spokesman said it would take further action should G4S continue to breach contracts.
He said: "Private prisons achieve the vast majority of their performance targets, and are an important part of our reform plans.
"However, as these figures show, we will not hesitate to impose tough financial remedies where standards fall short.
"We continue to closely monitor the performance of all private prisons, and will take further action if and when required."
G4S' Chequered Record
It is not the first time G4S has been at the centre of a scandal.

Criminal proceedings were brought against eight staff who worked at the Medway Secure Training Centre after a Panorama investigation in 2016.

The BBC's undercover filming appeared to show staff using unnecessary force and foul language against boys aged from 14 to 17 years old.

In May 2016, G4S handed control of the youth jail back to the MoJ.

In 2014, G4S, and Serco, were found to be charging for tags on offenders who had been returned to prison and in some cases, where the offender had died.

In late 2013, the Serious Fraud Office opened a criminal investigation and the G4S paid back nearly £109m.

G4S also hit the headlines for its chaotic handling of security at the 2012 Olympic Games. Around 3,500 military personnel had to be drafted in at the last moment after G4S was forced to admit it had failed to recruit enough people.

The debacle, which bosses described as a "humiliating shambles", cost the company more than £70m.