Little Stanley was born with so much hair, it actually fell into his eyes. He has had three hair cuts since he was born, with his hair growing an inch in just two months.
He and his older brother George Shenton, from Northampton, have regular trims to tame their unruly manes.
George, who's four years old, had so much hair when he was born he needed a trim on the maternity ward.
Mum Lindsay Shenton, 39, washes their hair every night and has 'issues most mums don't even consider' - but says their barnets are a good conversation starter.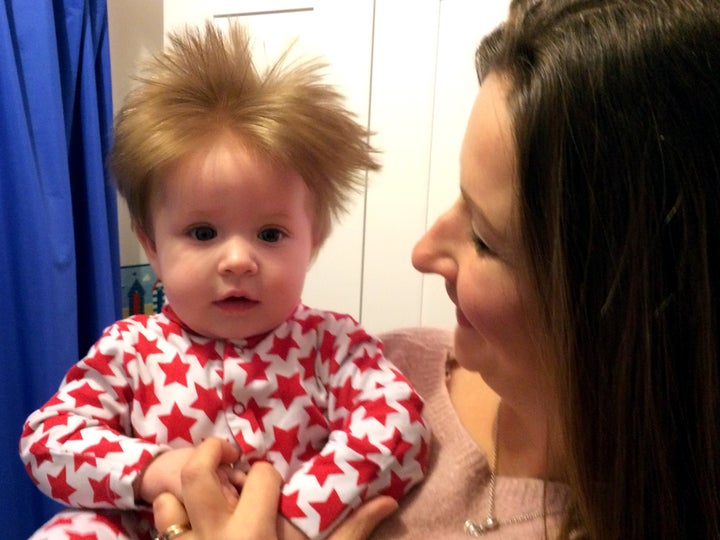 Lindsay and husband Simon, 41, put the luscious locks down to their genes, with both parents sporting 'more hair than is necessary'.
The mum-of-two said: "George had a hair cut as soon as he was born because his fringe was in his eyes - he looked like Harry Styles!
"When Stanley was born he wasn't very well and needed a brain scan, which they did using an ultrasound.
"Because of this, he would have gel in his hair and the midwives spent ages putting mohawks in it.
"He was back and forth from hospital quite a bit and the midwives would always pop in to see him.
"When a paediatrician is telling you your baby is hairy you know it's true, but to me this is what babies look like."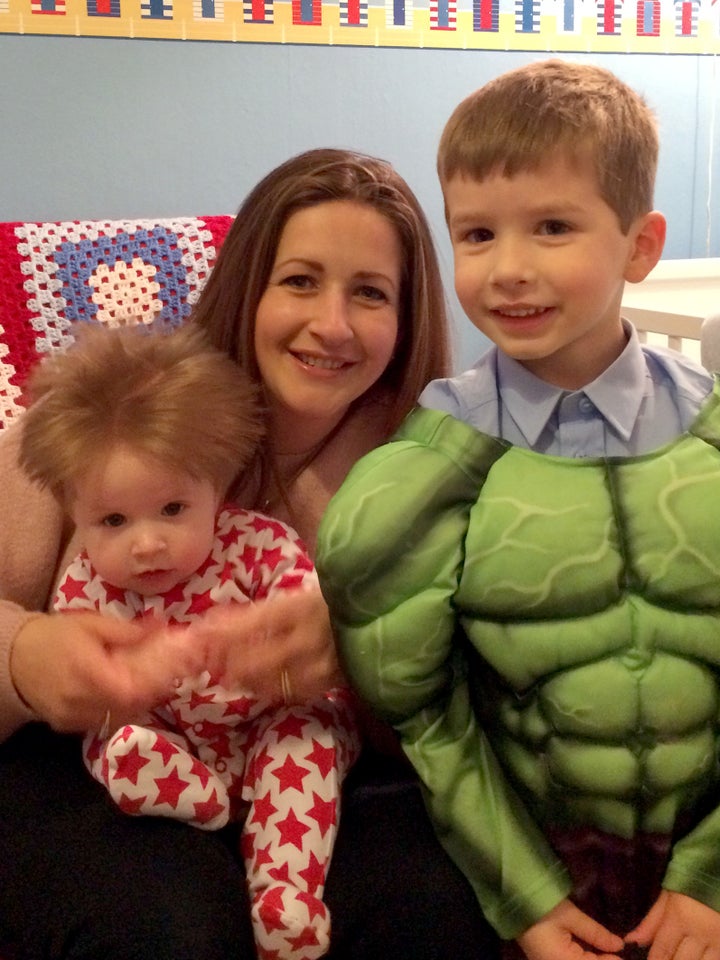 George was one when he had his first proper hair cut, but with Stanley, he was just nine weeks old.
The tot couldn't sit up properly, and even though Lindsay took him to a specialist children's hairdresser, the stylists still couldn't catch their breath.
The yummy mummy said: "Stanley's had his hair cut three times now, the first time was when he was nine weeks old.
"He couldn't hold his head up but his hair was all in his eyes, the hairdresser was shaking like a leaf.
"They even took a picture as they'd never seen anything like it."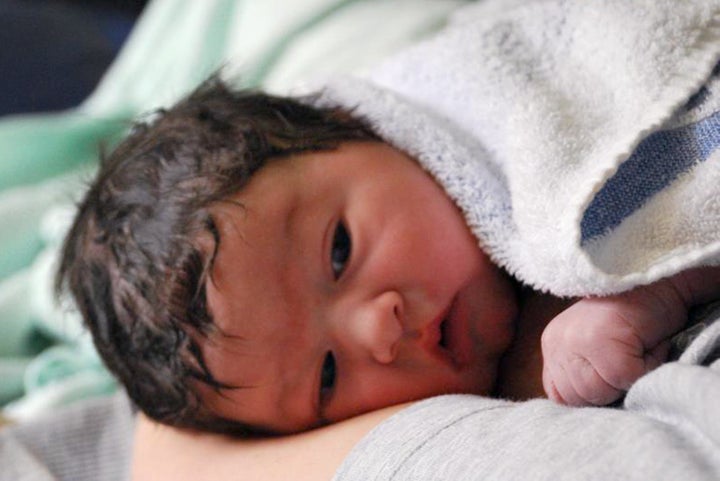 But while Stanley loves having his mane played with, George is a nightmare.
Teacher Lindsay said: "George hates having his hair cut, and up until this year he would scream the place down.
"He won't even go in the same room as the hair dryer as he doesn't like loud noises, so I have to spend 15 minutes towel drying it.
"Stanley loves the hair dryer, he thinks it's the best thing in the world.
"They definitely get it from us though - my hair is so thick I always need a double appointment at the hairdressers.
"If I wash my hair before bed but don't dry it, I'll wake up and it will still be wet.
"I have more hair than is necessary. We were always going to have hairy babies."
Neither George nor Stanley lost any hair as they got older as babies usually do: instead it 'just grew and grew and grew'.
Lindsay added: "We've stopped cutting Stanley's hair at the minute as it's growing vertically.
"I'm hoping gravity will take over at some point. He looks like he's been electrocuted most of the time and my husband thinks it's hilarious to blow dry it that way.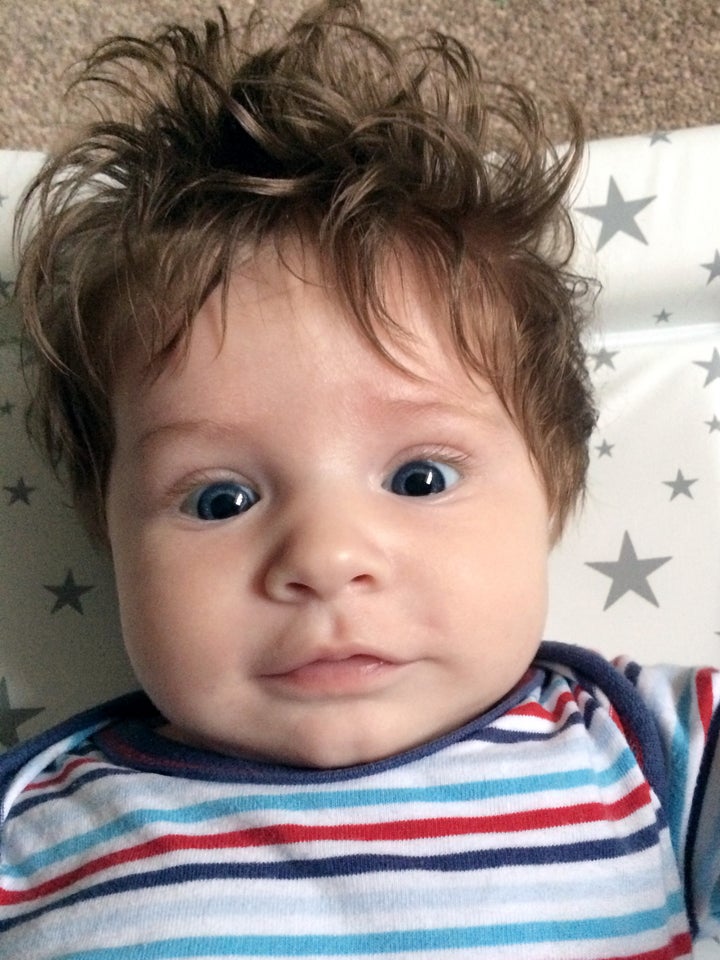 "We have George's hair cut every six weeks to keep it quite short, but I have issues most mums don't have to consider.
"We can never put a hat on Stanley as it just pushes the hair down into his eyes.
"He has constant bed head as he still can't sit up properly, so one side of his head is always completely flat."
But for all the hassle, Lindsay and Simon - a managing director - love their boys' hair.
She said: "It's a pain and a lot of work, but they're so adorable. People comment on their hair all the time and we often get stopped.
"It's a good conversation starter and it's nice to be able to talk to people."