Diamond miners have unearthed a 500-year-old shipwreck filled with priceless gold coins and other artefacts in the Namibian desert.
Wrecks are commonly found in the area, known as Africa's Skeleton Coast, but experts agree this is one of the most significant discoveries ever.
A joint venture between gem specialists De Beers and the Namibian government led to the find after a man-made lagoon on the southwest coast was drained.
The ship – loaded with gold coins believed to be worth £9million, skeletons, copper ingots, elephant tusks and cannons to fend of pirates – is now believed to be the long lost The Bom Jesus or The Good Jesus.
The Portuguese ship, captained by Sir Francico de Noronha, went missing 500 years ago while on its way to India from Lisbon.
The first signs of the wreck came in 2008 when the miners penetrated the ocean floor with their bulldozers to find not diamonds, but metal, wood and pipes.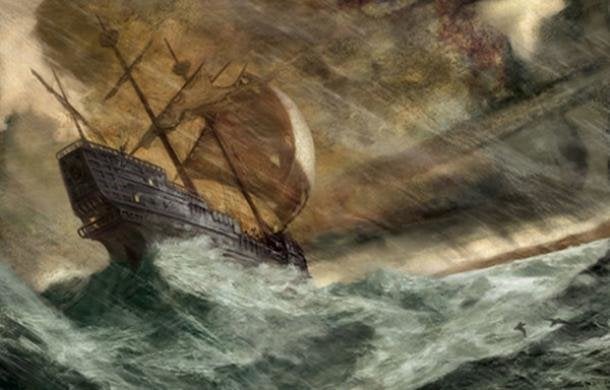 Archaeologist Dr Dieter Noli was called to the site and is now piecing together what caused the ship to sink and indeed why so much of its haul remains in such pristine condition.
He told CNN: "We figured out the ship came in, it hit a rock and it leaned over. The superstructure started breaking up and the chest with the coins was in the captain's cabin, and it broke free and fell to the bottom of the sea intact… In breaking up, a very heavy part of the side of the ship fell on that chest and bent some of the coins. You can see the force by which the chest was hit, but it also protected the chest."
Given that shipwrecks are so common on the Skeleton Coast, Dr Noli had been fully expecting the diamond miners to unearth something.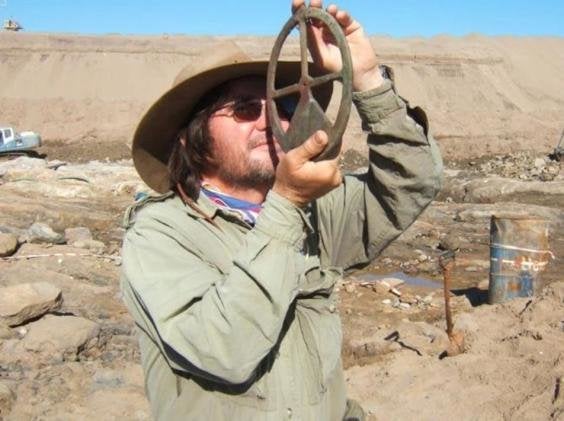 But while his prescience was correct, no one was prepared for the treasure trove that would be revealed.
"Having first started doing archaeological work… for the mine in 1996, I had at that point been preaching to them for a dozen years that 'one day' they would find a shipwreck and to let me know when they do," he told FoxNews.com
He added: "When asked what exactly I was really expecting to find, I said 'a Spanish sword and a bag of gold.'"
World heritage site UNESCO has now placed the treasure trove under protection, naming it one of the most important shipwreck finds ever.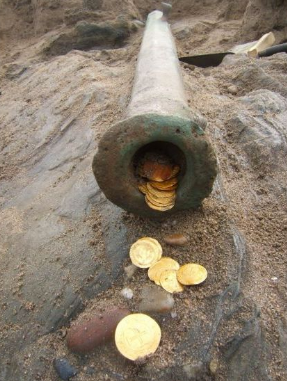 It is reported Namibia will keep the haul after Portugal waived its right to reclaim it.
"Portuguese sailors were on the cusp on opening up the known world around 1533, but historical sources have been limited in describing everyday life," he said.
Professor Insoll, who specializes in African archaeology, added: "The mix of discoveries is particularly impressive - and the bones can give archaeologists an idea of the sailors' typical diet, for example."