Cashmere is one of the most luxurious fabrics you can have in your wardrobe – soft, warm and expensive. So if you're a celebrity, how do you take that luxury one step further? You wear cashmere underwear, of course.
Actress Katie Holmes was pictured in New York wearing a $520 cashmere bra and cardigan, according to Harpers Bazaar (to hail a taxi, nonetheless). And despite being really jealous of how comfortable she must be, we have a few questions.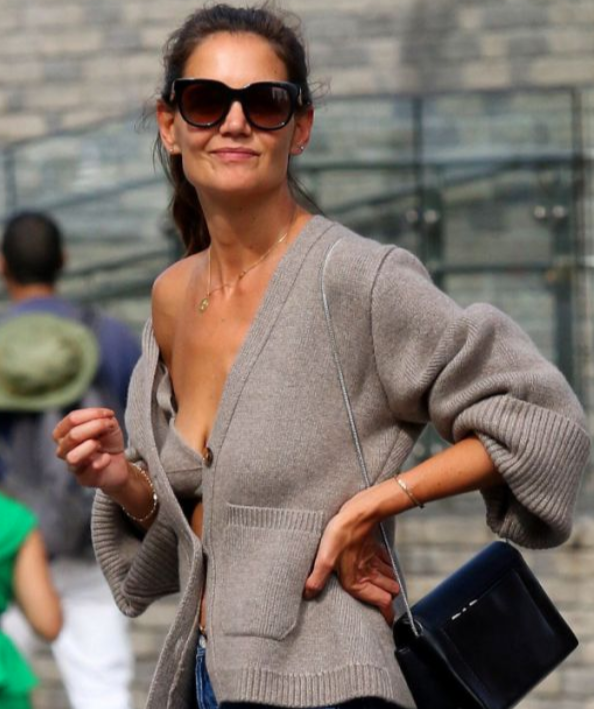 Does a cashmere bra offer any support? Could anyone larger than an AA cup reasonably expect a tiny cashmere pocket to keep their chest under control while running down the stairs? And, even if you are endowed with the right size boobs to make it work, how do you clean that bra? Is it a dry-clean only option only?
Despite looking (and probably feeling) great, it all seems very high maintenance for what is just an undergarment. So instead of blowing nearly £400 to keep our nipples in fine goat hair – and, considering the bra has sold out anyway – we're taking tips from Katie's excellent cardigan choice, instead.
Here are six chunky cardigans – stock up ready for autumn.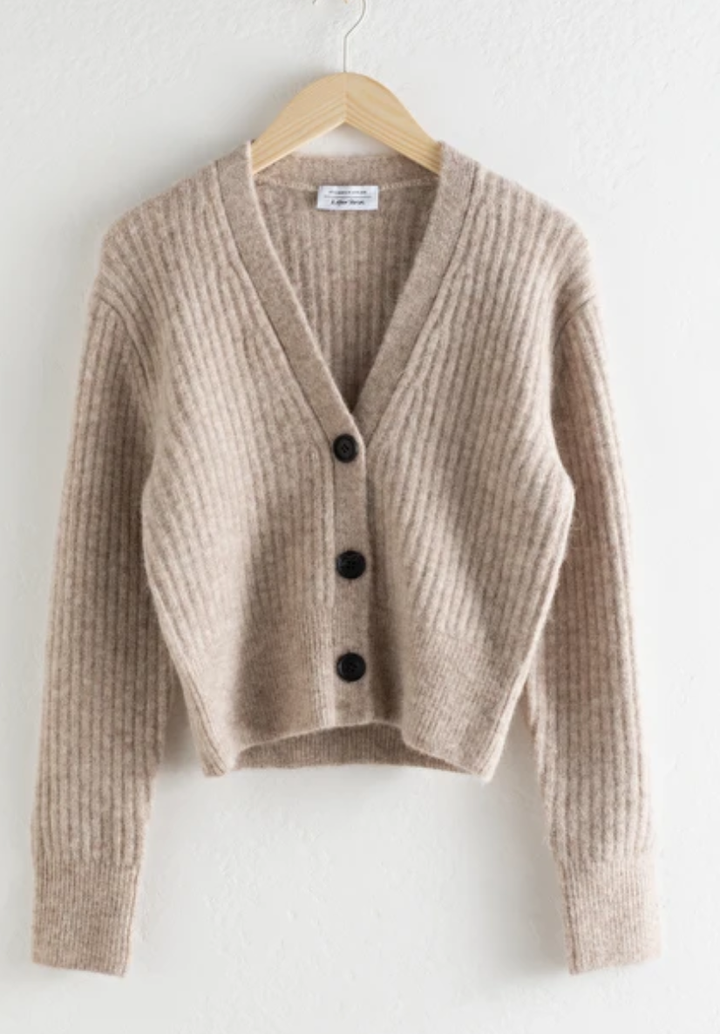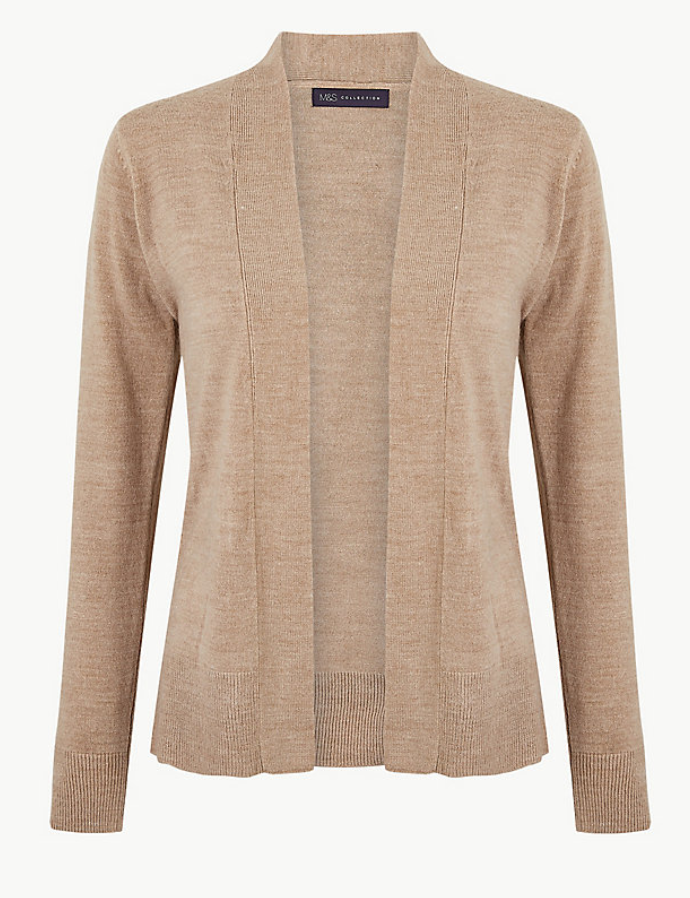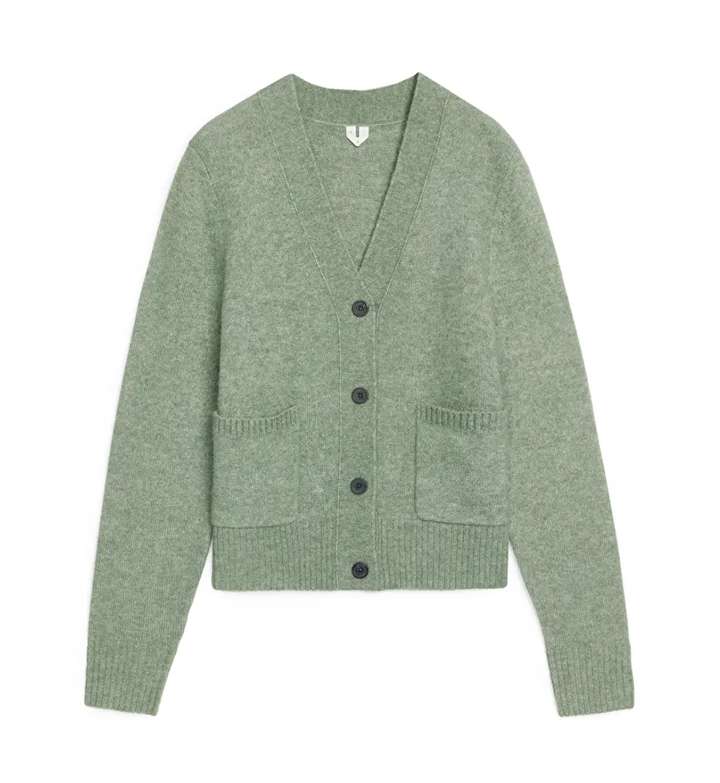 Alpaca And Merino Cardigan, £79, Arket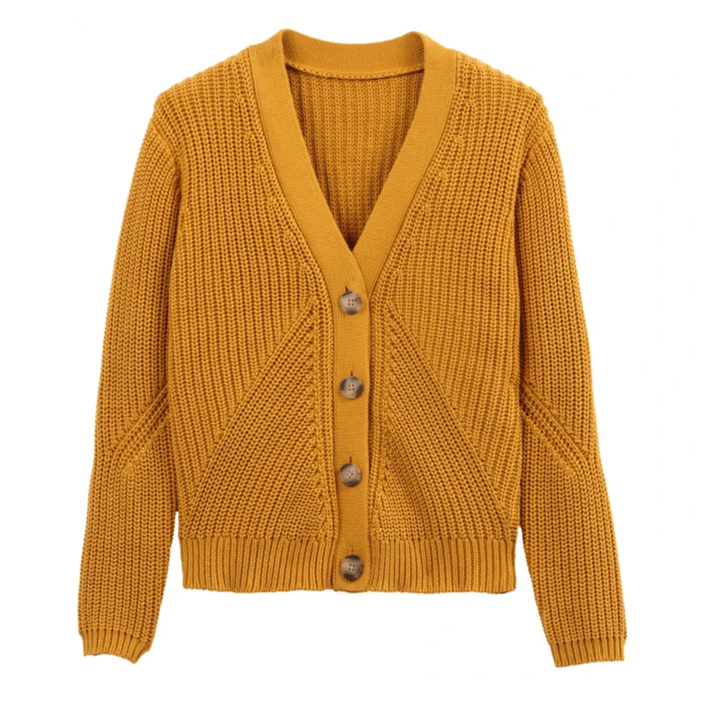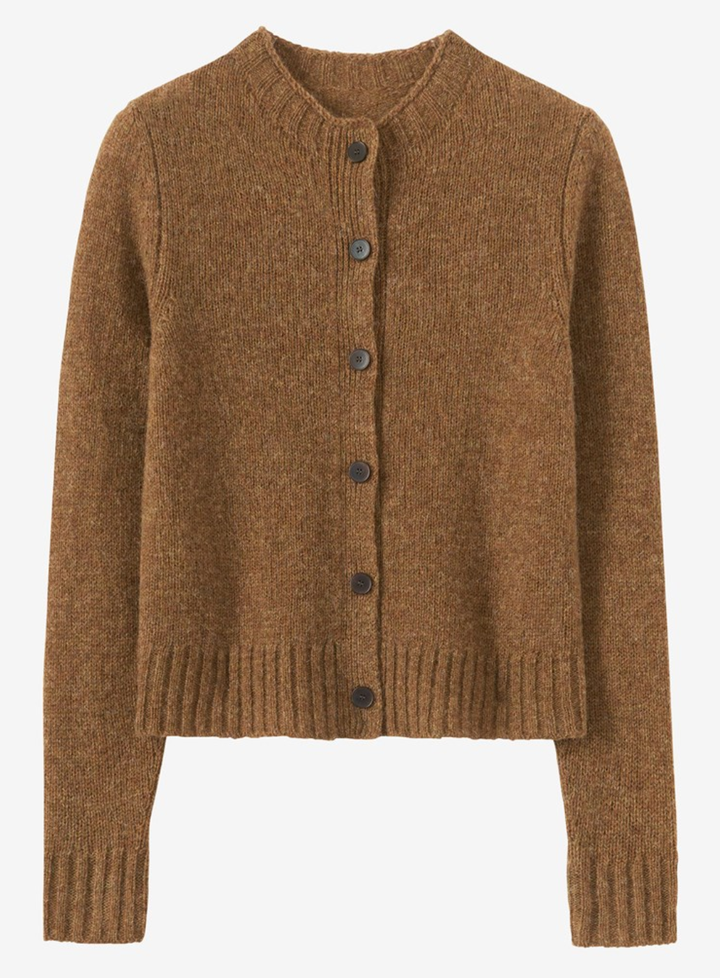 Cinnamon Wool Knit Cardigan, £115, Toast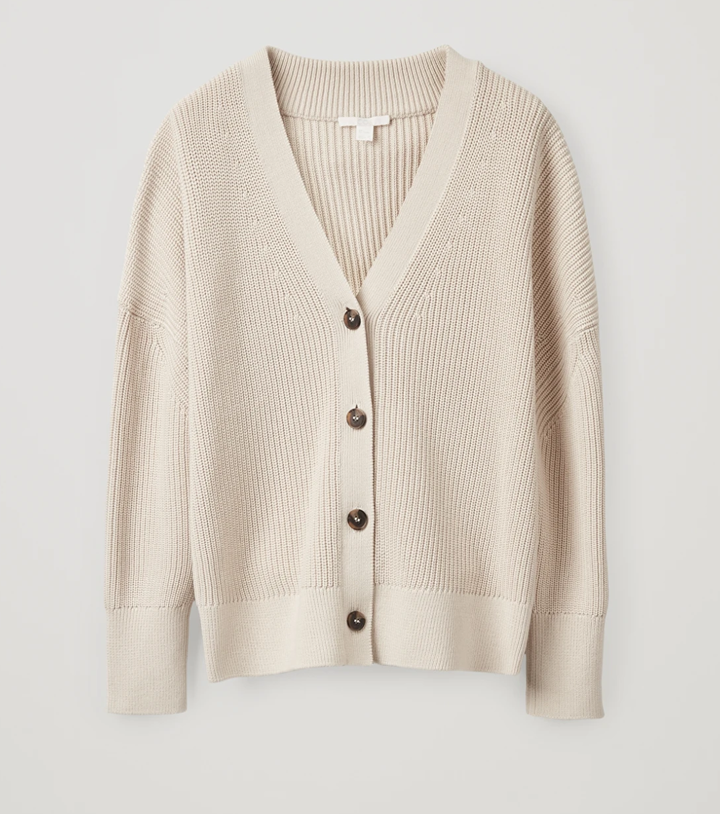 Mouline Knit Cardigan, £59, COS