At 96 years old, Roman Blank has lived through it all: he escaped the Holocaust during World War II and moved to America with his wife Ruth, who he stayed married to for 67 years. They had two children together, five grandchildren and one great grandchild.
But Roman kept a huge secret and, at the age of 95, he knew he couldn't live with it any longer.
After 90 years in the closet, he came out as gay to his family - and he's incredibly proud of himself for finding the courage to do so.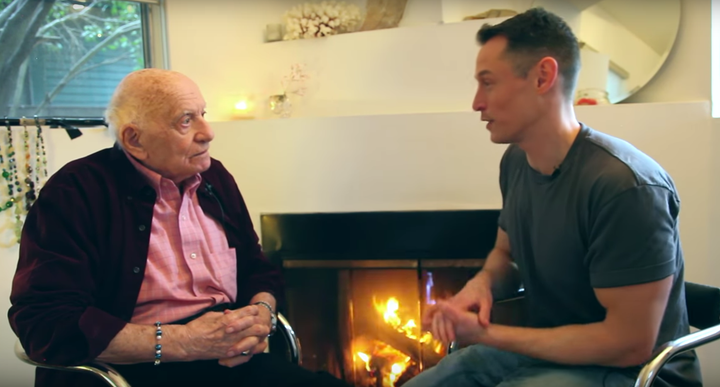 Roman spoke to YouTuber Davey Wavey about what it felt like coming out to his family, despite the fact his wife had known he was gay since the birth of their second child.
"There were certain things I wanted the world to know," he said.
The great grandfather, who knew he was gay since he was five years old, recalled the moment he opened up to them last year: "I just told them I was born and was, all my life, gay."
Roman is now 96 and is worried he'll never really find a male companion due to his age.
He added that he'd like a boyfriend and, when asked what he looks for in a man, explained that he doesn't really have a "type" because he focuses on a person's heart rather than their face.
He concluded: "I'll be very honest about it, I don't need any physical or mental connection. But I want to go to sleep, have somebody close to me, not for any other reason but to be sure that someone cares."