If you didn't realise, Patsy and Edina are about to make their assault on cinema audiences.
'Absolutely Fabulous' Joanna Lumley and Jennifer Saunders will be bringing their alter egos to the big screen, and judging from the snippets we've seen so far, they've lost none of their energy, thirst for adventure, shamelessness...
CHECK OUT WHAT THEY HAVE TO SAY ABOUT THEIR BIG SCREEN DEBUT ABOVE IN OUR EXCLUSIVE FEATURETTE
The film features a storyline as ridiculous as ever, wtih Eddy and Patsy forced to flee the country after inadvertently pushing Kate Moss off a balcony at a swanky showbiz event.
Kate is only one of the jaw-dropping number of cameo appearances from A-listers along for the ride.
'Absolutely Fabulous: The Movie' is in UK cinemas from 1 July. Tap the first picture to open the slideshow below: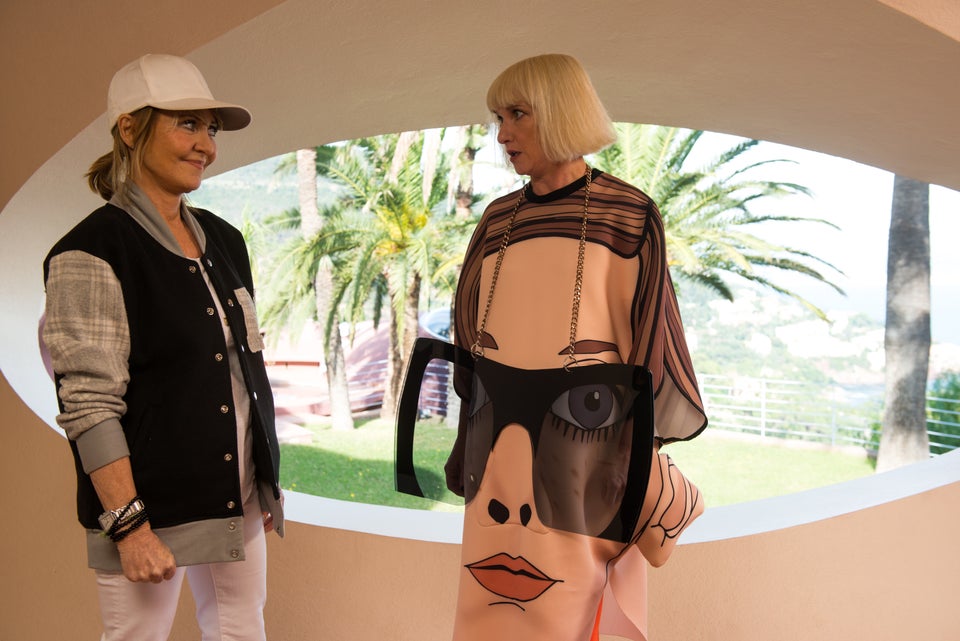 Absolutely Fabulous: The Movie Cameos