The film adaptation of 'Ab Fab' has been in the works for years now, with fans of the classic BBC sitcom getting ready to break out the Bolly and throw on their Lacroix for a cinema trip, when the film we've all been waiting for finally gets released.
The film features a storyline as ridiculous as ever, wtih Eddy (Jennifer Saunders) and Patsy (Joanna Lumley) forced to flee the country after inadvertently pushing Kate Moss off a balcony at a swanky showbiz event.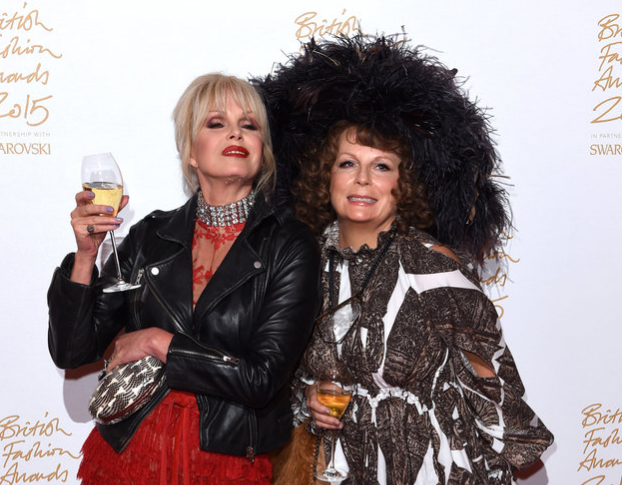 Social pariahs (although Eddy thinks they're actually 'piranhas'), they head to the South of France, where they can live out the lavish and luxurious lifestyle they coveted during the original series' run.
To gird our loins for the return of PR's most disruptive trailblazers, we're warming up by a roll call of Patsy's most zinging one-liners.

Referred to as "fash mag slag"
(Season 2, Episode 1 - 'Hospital')
"Bitch troll from Hell"
(Referring to Saffy, Season 2, Episode 6 – "Birth")

"Come on! Stoli, babe"
(Multiple episodes)
"The last mosquito that bit me had to check into the Betty Ford clinic."
(Season 1, Episode 3 – "France")

"The mood for the next edition: Sex, bitch, aristo, sex, punk, whore, bitch, prossie, lessie, punk, tart, slut. Oh but Alex… Alex,with lovely shoes."
Patsy: "Eddy look, can I get away with this mouth?"
Eddy: "Only in LA, darling."
Eddy: "We'll go on public transport, Pats."
Patsy: "Are you mad? I've got nothing to wear on public transport."
(Season 1, Episode 2 – 'Fat')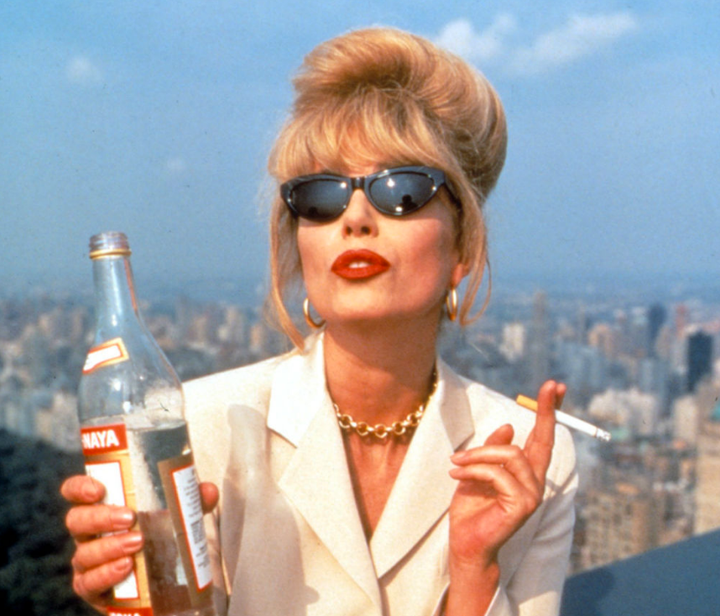 "She's so cold I bet she has her periods in cubes."
(Season 4, Episode 5 – 'Small Opening')
[About Bubble] "She's emaciated like her brain"
(Season 1, Episode 2 – 'Fat')
"It's so long since I actually remember going to sleep instead of passing out"
(Season 1, Episode 5 – 'Birthday')
"I know what you're feeling darling, but really I just don't even care."
(Season 6, Episode 3 – 'Olympics')

"What will you drink if you give up drinking?"
(Season 1, Episode 1 – 'Fashion')
"Play some dubstep dis my hood"
(Season 6, Episode 1 – 'Identity')
"I hate gynaecologists! A man who can look you in the vagina, but never in the eye!"
(Season 4, Episode 6 – 'Menopause')
"Darling, if you want to talk bollocks and discover the meaning of life, you're better off downing a bottle of whiskey. At least that way, you're unconscious by the time you start to take yourself seriously."
(Season 3, Episode 6 – 'The End')
Eddy: "Sweetie what are you drinking?"
Patsy: "Oh this? Chanel No. 5."
'Ab Fab: The Movie' hits cinemas in the UK on 1 July 2016, following in the US on 22 July.