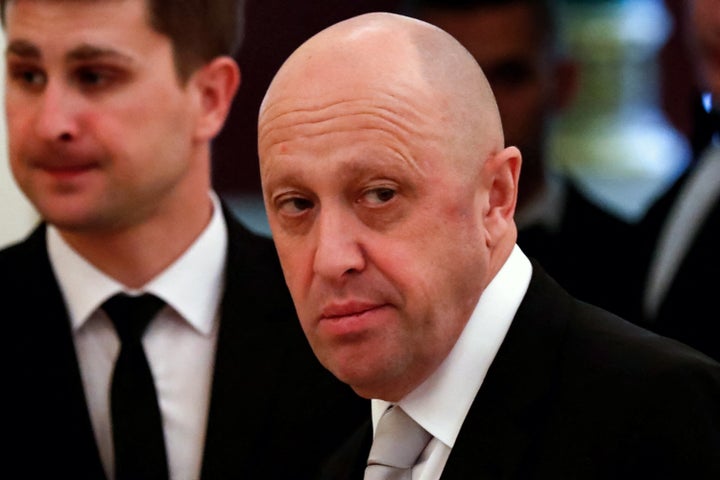 Yevgeny Prigozhin's comments came as the UK's Ministry of Defence (MoD) said the ongoing feud between the mercenary outfit and the Kremlin "has reached an unprecedented level".
Moscow has claimed that Russian troops have killed 1,500 Ukrainians during the latest round of intense fighting.
But Prigozhin said such a casualty rate would require daily gains of 150km by Russia.
"I therefore believe that this is simply wild and absurd science fiction," he said on the Telegram channel of his press service.
His comments came as the latest MoD update on the war said there had been "a substantial increase in fighting along numerous sectors of the front".
"Concurrently, the feud between Wagner Group and the Russian MoD has reached an unprecedented level," they said.
The update said Prigozhin has claimed that the Russian army "has employed deliberate, lethal force against Wagner units", leading to the group to detain a Russian army brigade commander.
"Most of Wagner's forces have now been withdrawn from Bakhmut," the MoD added.
"With Russia short of reserve units, the degree to which Wagner remains responsive to the [Russian] MoD will be a key factor in the conflict over the coming weeks."
Then on Saturday, he told the Wall Street Journal that his troops were finally ready – but that the counteroffensive could take time and come at a heavy price.
He said: "To be honest, it can go a variety of ways, completely different. But we are going to do it and we are ready."