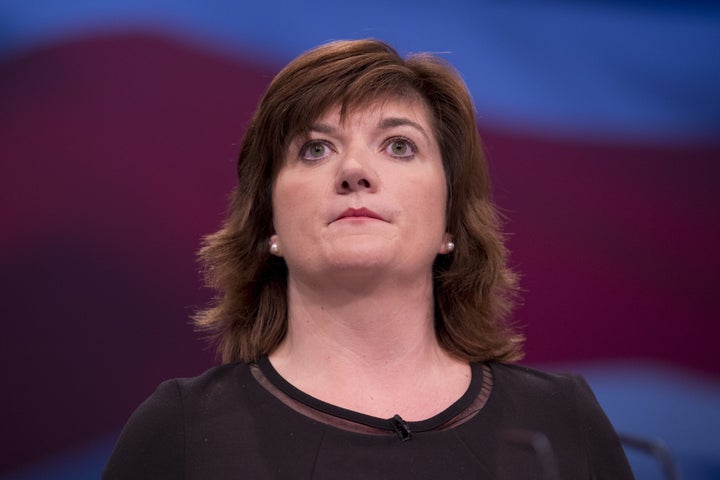 Labour has warned the Government is not going far enough with a major concession to its flagship plan to turn all schools into academies.
Councils will be allowed to run their own academy chains in a dramatic U-turn by Education Secretary Nicky Morgan, The Times has reported.
The move is designed to quell a rebellion from up to 40 Tory MPs unhappy with the plan announced by George Osborne at the Budget.
As well as letting the best-performing local authorities manage their own academy chains, some councils may also be allowed still to force academies to take vulnerable pupils or those with special needs, and encourage them to increase the number of places to meet rising demand.
Morgan is likely to face to probing questions from MPs when fronts Education Questions in the House of Commons this afternoon.
But Lucy Powell MP, Labour's Shadow Secretary of State for Education, said: "If Nicky Morgan thinks that allowing good local authorities to form academy chains will allay fears then she clearly hasn't been listening very carefully.
"The Education Secretary needs to make clear whether she will be asking for powers to force all good and outstanding schools to become academies against their wishes as part of the Queen's Speech.
"Parents, schools leaders and others deserve clarity on this key issue. The Government's woeful handling of this to date has already caused huge upheaval and concern."
He told HuffPost UK today: "It's a positive development that ministers are listening to widespread concerns but I think we'd all like to see more details."
"As a Conservative I always believe in choice," said former education minister Tim Loughton. "Can she outline to me the downside of schools migrating organically to academy status rather than imposing a compulsory and arbitrary timeline on them?"
Academies are state-controlled but free of local authority control.
The plan is for all state schools to become academies by 2020 - or have plans to do so by 2022.
For any school that fails to have a plan in place, the Government will take on radical new powers to intervene and ensure academy conversion takes place.
Corbyn said the Prime Minister was living in "fantasy land" over his £1.3 billion "top-down re-organisation".
Though Cameron's defence of the policy in the Commons was robust, making clear he wanted to "complete the work" started by Labour under Tony Blair, his official spokesman suggested there was room for manoeuvre.
The spokesman said: "I think the thing to make clear is that with the timetable we are talking about a six year period. It's a long period of time. Clearly there's time to discuss these issues and look at these issues.
"(Education Secretary) Nicky Morgan has already been having discussions with colleagues, with teachers, with local authorities. The goal is very clear but people are giving the impression that this is happening overnight. We are talking 2022."
Popular in the Community