Graphic T-shirt brand Le Motto has used the social media movement #ActuallySheCan as inspiration for a range of tank tops with positive slogans.
The Brit supermodel stars in the campaign, modelling 'mantra' tops with inspiring messages like "Less Hesitation, More Meditation" and "Less Regret, More Sweat".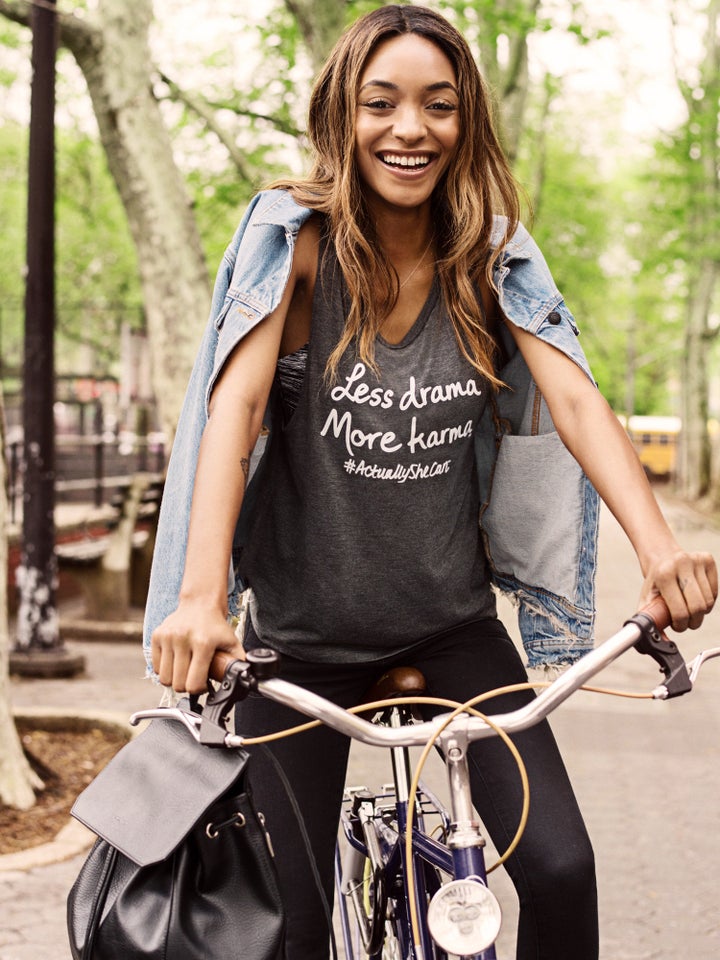 In an official statement, Dunn explained that the designs are the "perfect way to inject some positivity into your life", adding that the slogans "encourage the best in all of us".
Each purchase from the ActuallySheCan range goes toward supporting Academy Women, a global leadership and professional development organisation supporting women in the military.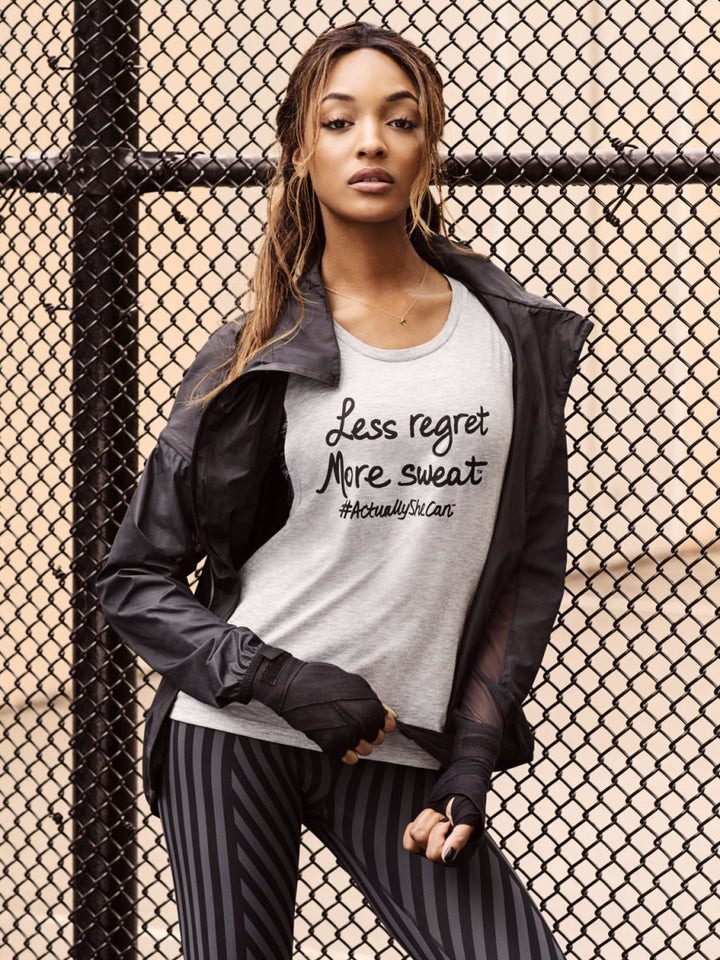 "It's all about giving women the confidence to achieve their goals, big or small — to just go for it, whatever the situation, who you are, or where you are from. I'm all for that."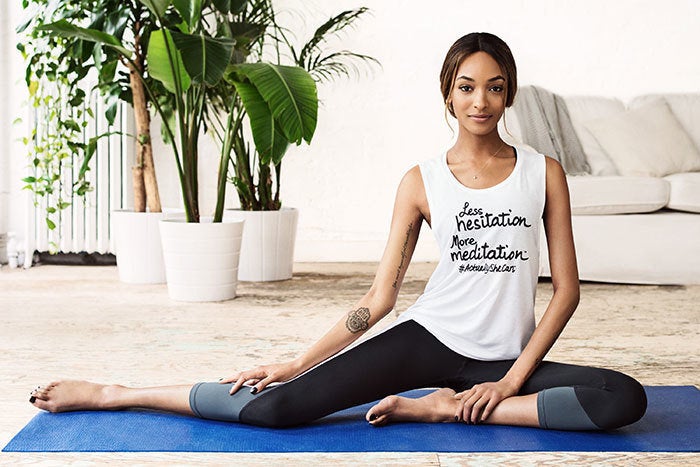 Check out the full range and photoshoot in our gallery below, or head over to LeMotto.com to shop the styles.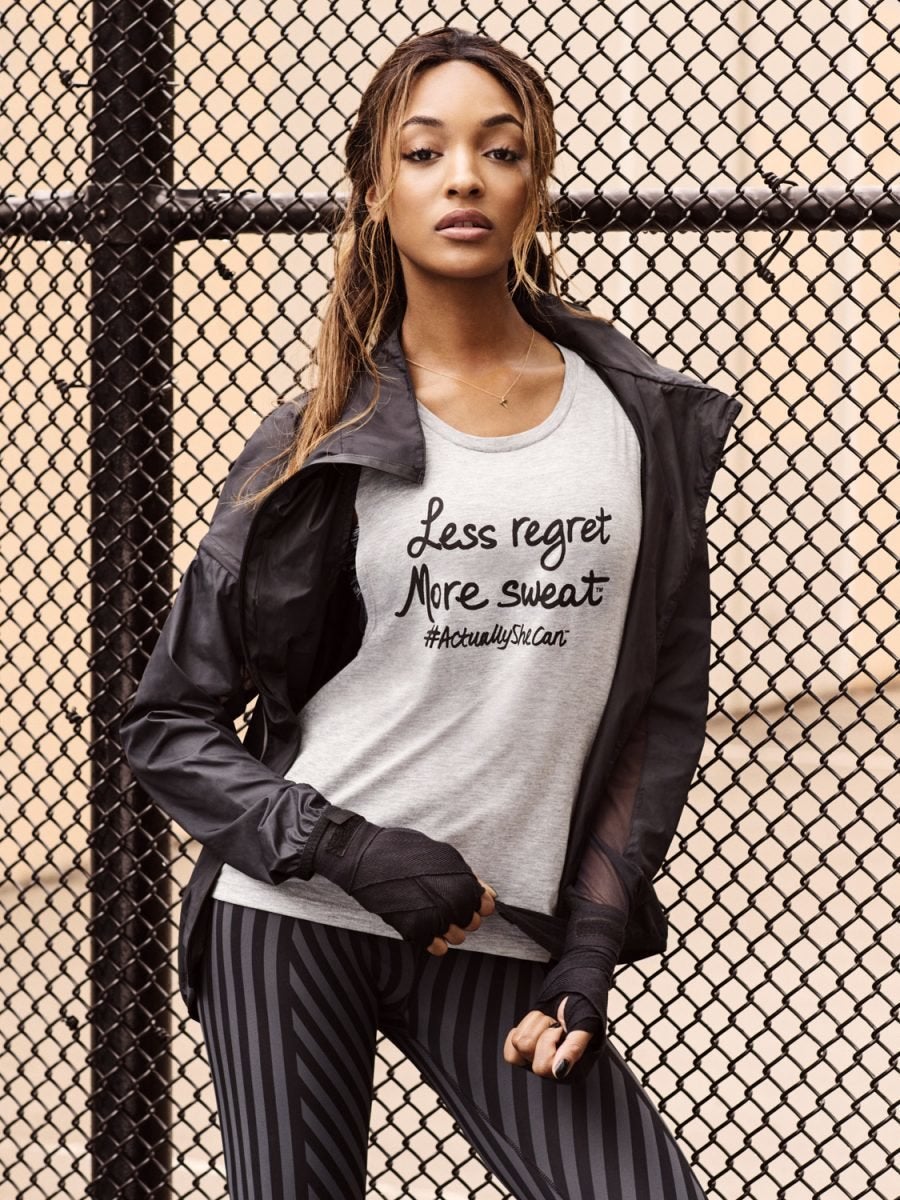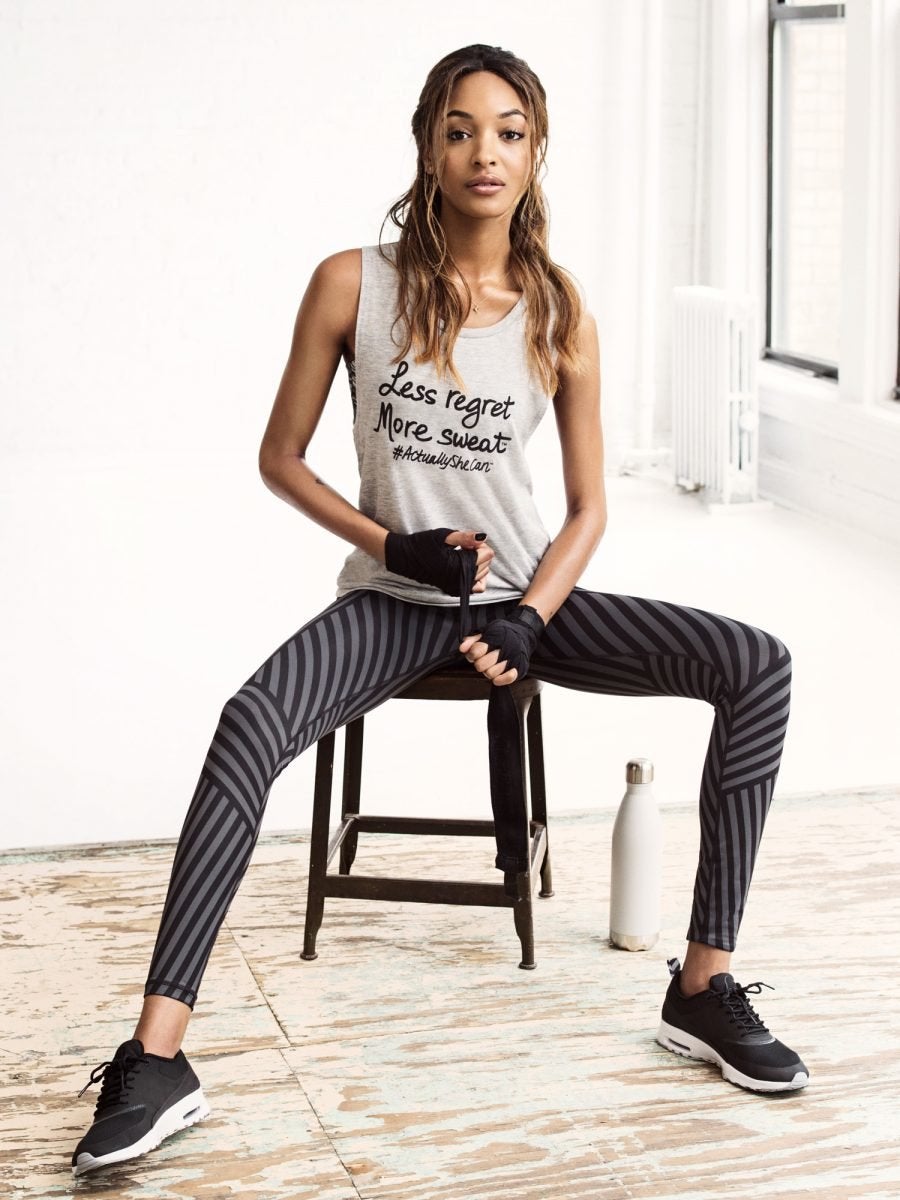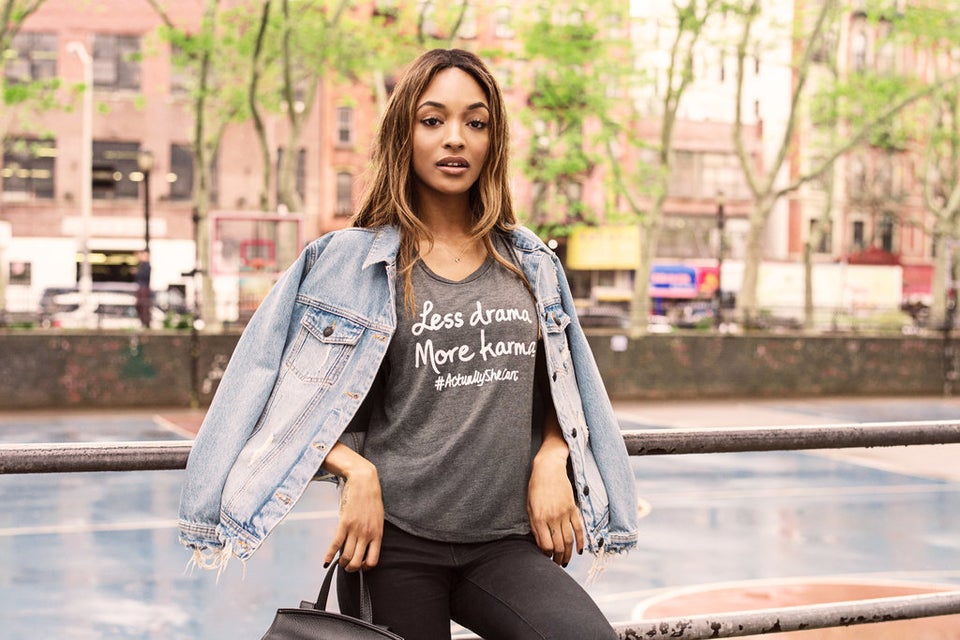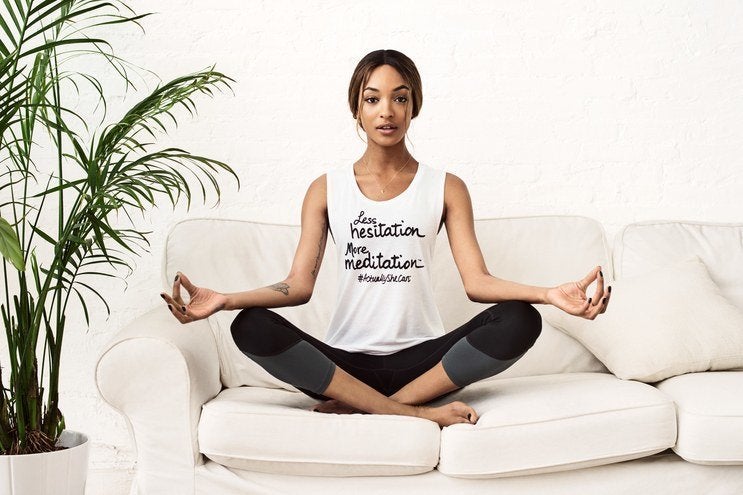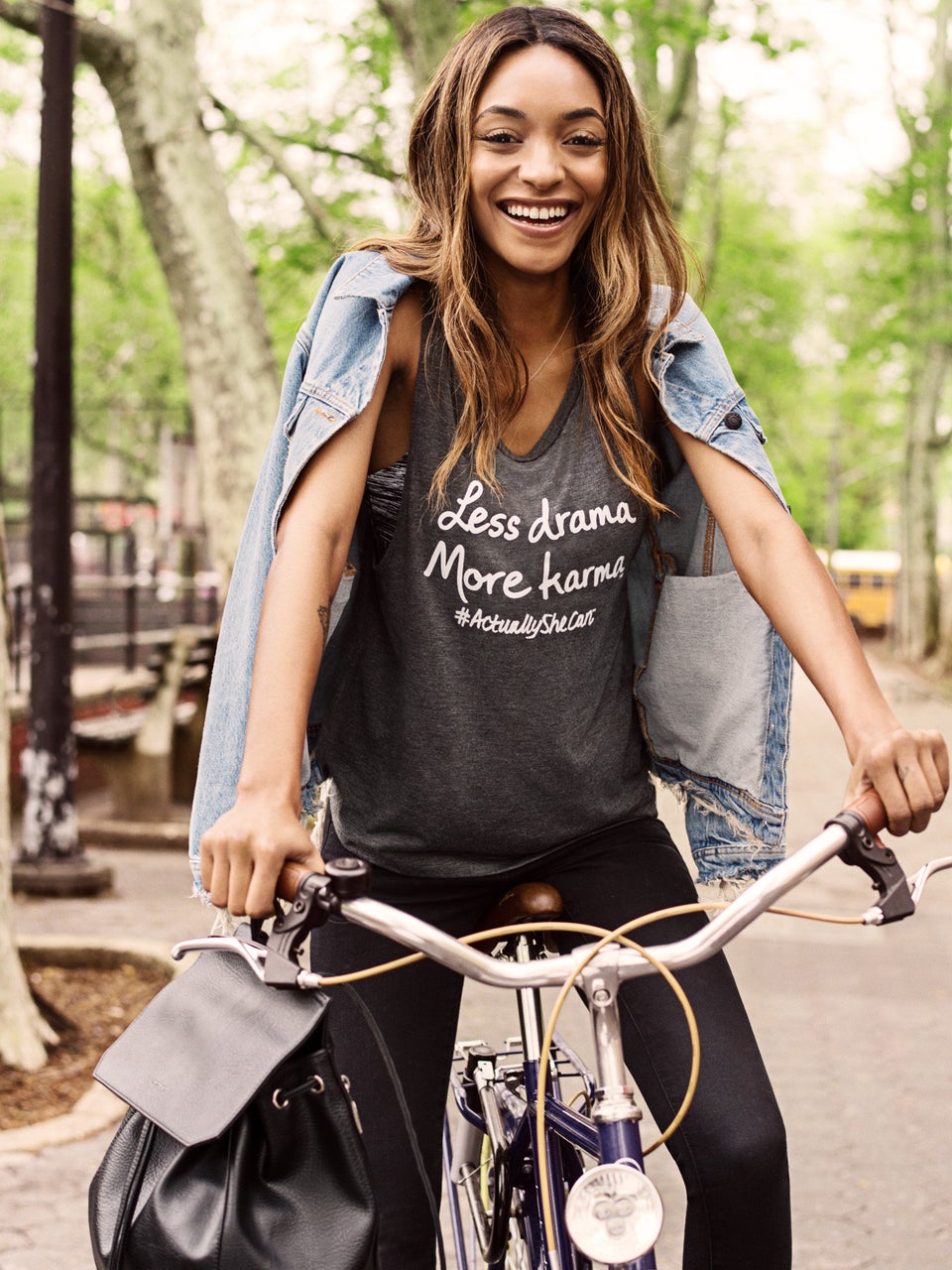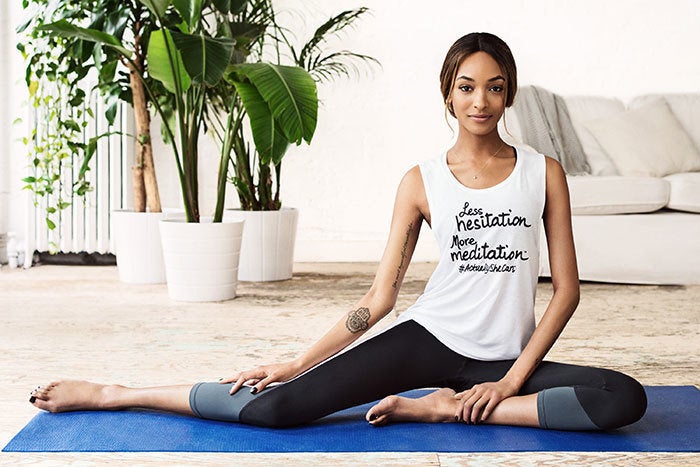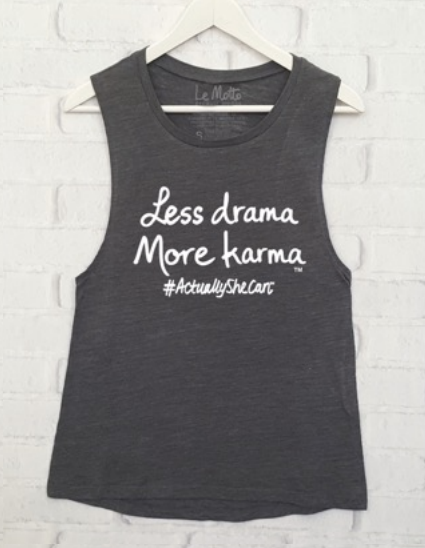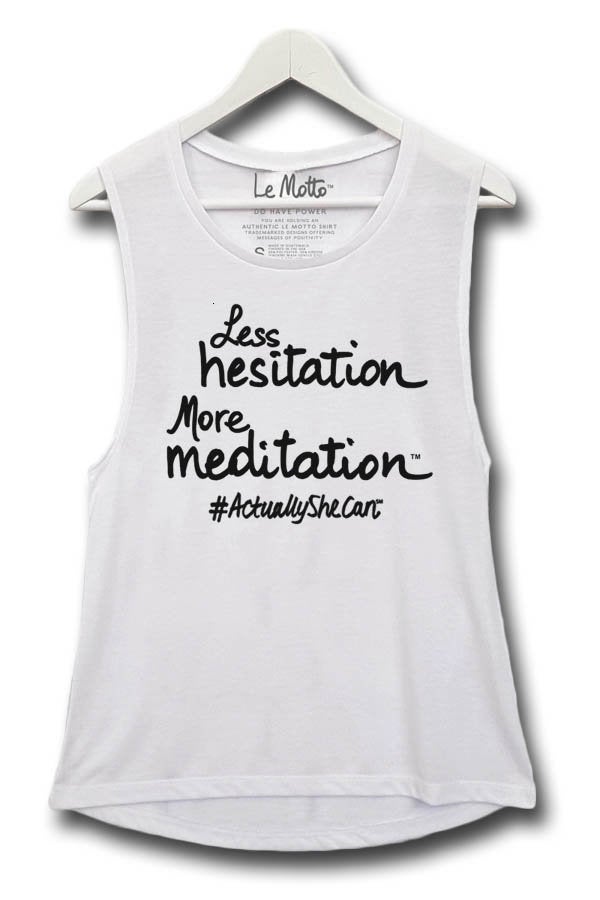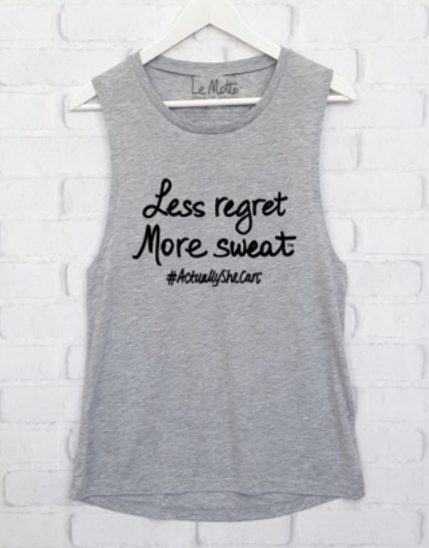 Related