Rather than just do enough to win his first 100m breaststroke heat and keep some energy in reserve for later, Adam Peaty decided he would smash the world record instead.
The 21-year-old from Uttoxeter clocked an incredible 57.55 seconds breaking his own record of 57.93 seconds set last year in London.
He said: "I was in the cool room and thought let's give this a shot.
"As soon as I walked in, it is fight or flight and I chose to get something out of it.
"That's what it is. You can either be shy of the arena or take advantage of it."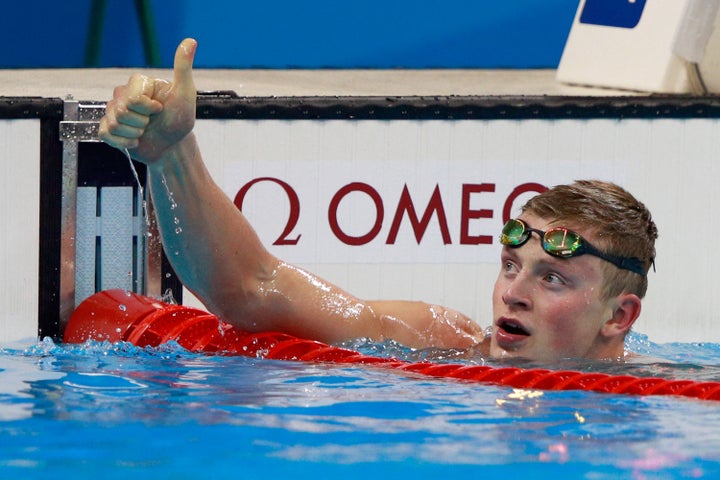 As further testament to his character he was barely out of the pool after his phenomenal effort and still had the time - and breath - to urge on the next generation of potential Olympians.
He added: "At the end of the day, I want to inspire thousands if not millions of kids out there to take up sport
"It does not matter what country you are from. I did not have the best place when I was younger to take up sport and be the best in the world, but I have worked hard every single day and here I am in an Olympic Games.
"Hopefully those kids at home watching the Games will get a moment like I had four years ago to switch on and put the hard work into the next Olympics."
Peaty is already a world, Commonwealth and European champion but Britain hasn't had a men's gold at the Olympics since Adrian Moorhouse claimed the 100m Breaststroke crown in Seoul 1988.
Popular in the Community